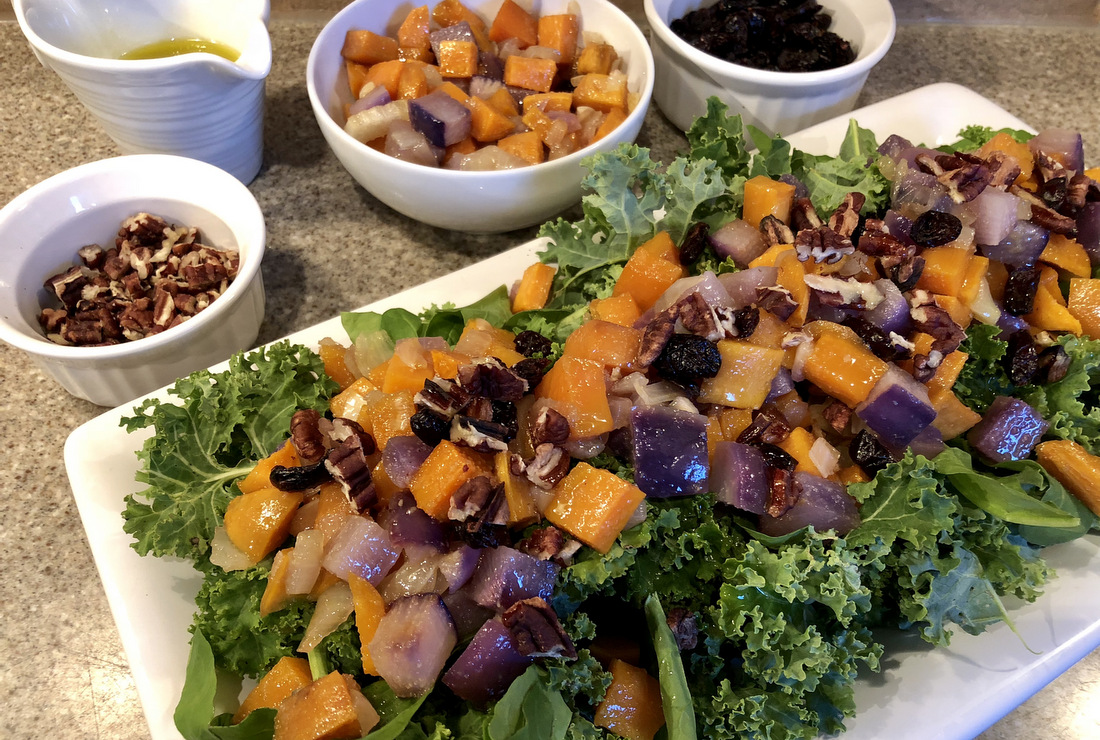 How about an easy fall salad to showcase some of the amazing autumn produce we have been getting in our CSA share?  This salad can be used as a side dish or as the main meal.
Maple Roasted Veggies
1 lb sweet potatoes (about 3 medium)
1 radish (I used a purple daikon radish)
1 onion
½ tsp sea salt
½ tsp garlic powder
2 Tbsp olive oil
3 Tbsp maple syrup
Kale Salad
½ lb kale
1 bunch arugula
Additional toppings: dried cranberries, chopped pecans
Dressing
½ cup olive oil
4 Tbsp apple cider vinegar
2 tsp maple syrup
½ tsp sea salt
½ tsp onion powder
¼ tsp garlic powder
Preheat oven to 400°
Peel sweet potatoes and radish, chop into ½ inch squares, and place in medium bowl.
Chop onion and add to bowl.
Add sea salt, garlic powder, olive oil, and maple syrup to vegetables. Stir to coat.  Spread out on baking sheet and roast for 10-15 minutes.  Vegetables should be fork tender when done roasting.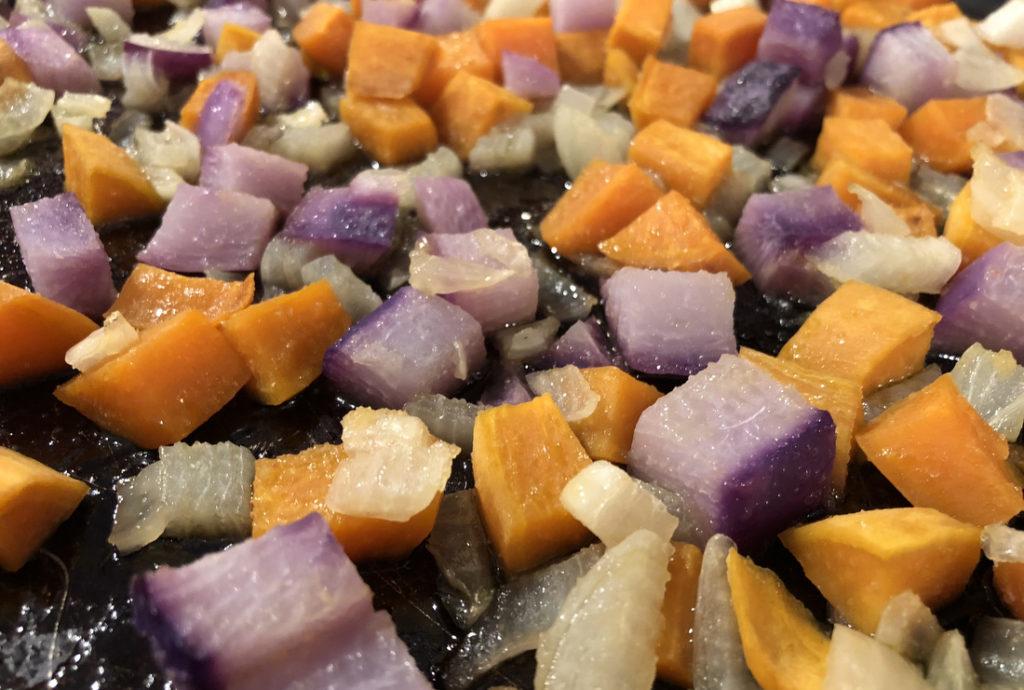 While vegetables are roasting, mix all dressing ingredients and set aside.
Rinse and chop kale. Place in large bowl.  Pour half of dressing over kale and gently massage with hands.  Add arugula and mix.
To assemble salad, place dressed greens on a serving platter. Top with roasted vegetables.  Sprinkle on some dried cranberries and chopped pecans.  Drizzle on additional dressing.  Enjoy!
*I like to serve the roasted vegetables warm over the salad, but you can absolutely let the vegetables cool and serve them room temperature.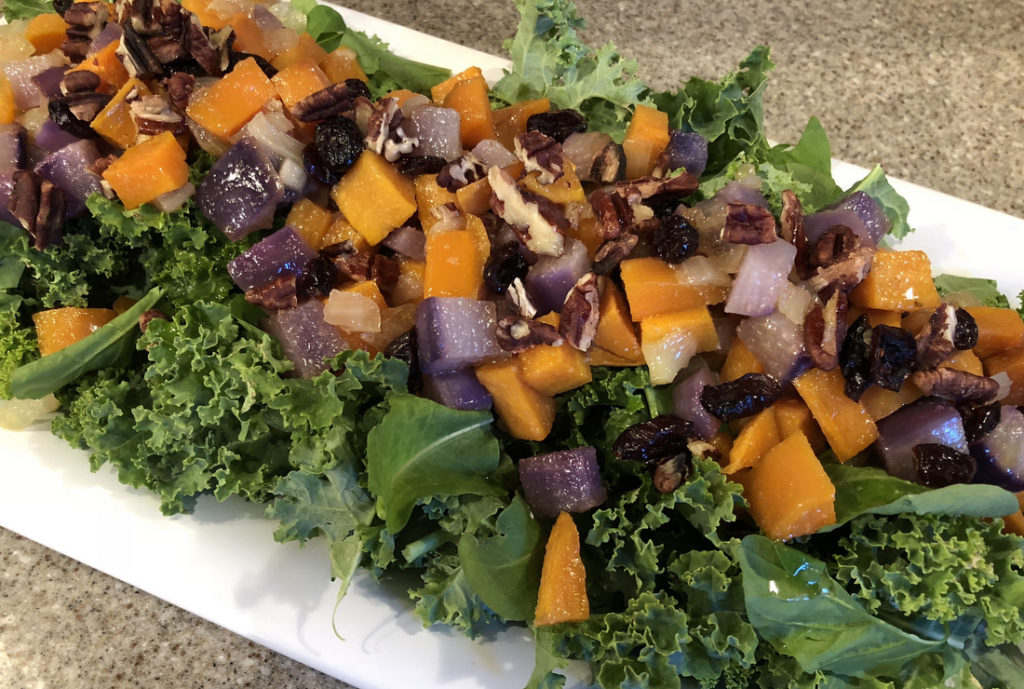 Recipe and Photos by Stephanie Borzio. Stephanie Borzio is a mom of three active boys and is an autoimmune warrior. After battling her own health for several years, Stephanie found healing through food and lifestyle changes, including joining Blooming Glen Farm CSA of which she is a long time member. She is a Board Certified Integrative Nutrition Health Coach who is passionate about sharing healthy living tips and real food recipes. Instagram & Facebook: Tru You Essentials; Website: www.truyouessentials.com