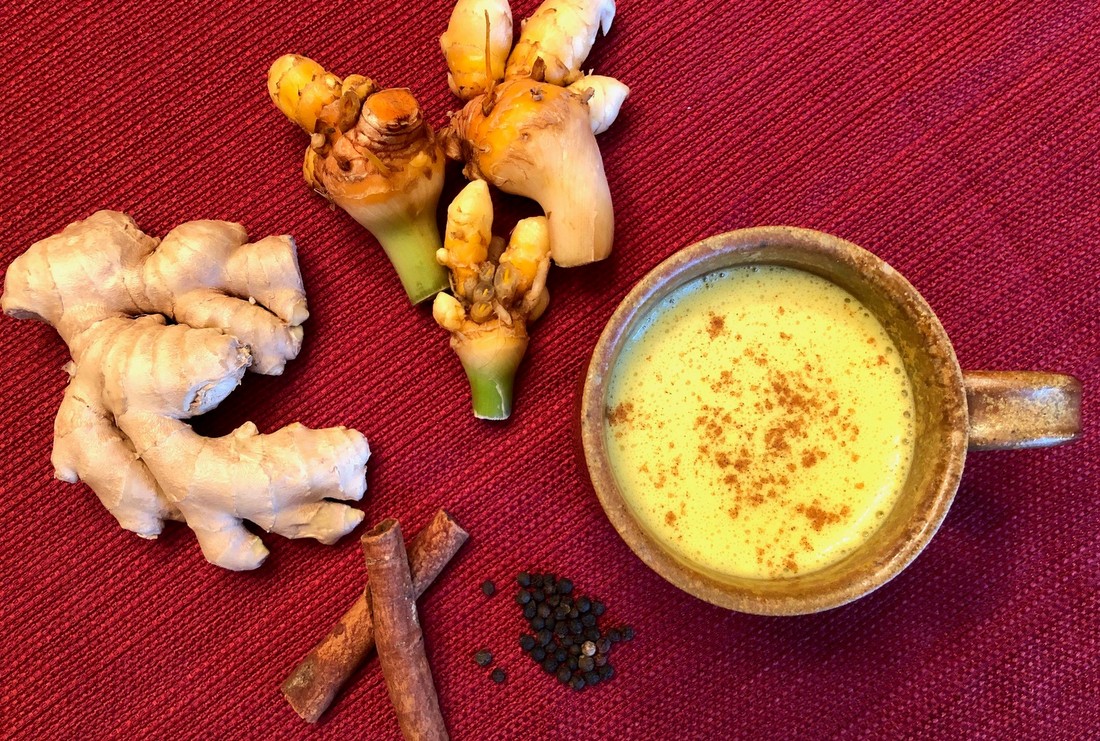 14 Nov

Golden Milk

Turmeric is known as a magical golden spice.  We typically find it in powder form, so it is a rare treat to get the young fresh roots.  Unlike the roots you might see at a grocery store, these do not have a tough exterior skin so you can just wash and grate, no need to peel. One of my favorite ways to use turmeric is in golden milk.  Golden milk is a warm, creamy, comforting beverage.  It is known to reduce joint pain, decrease inflammation, help the body fight off infections, boost immunity, improve gut health, support brain health, and so much more.  The pairing of turmeric with black pepper, along with a fat, helps the body better absorb the beneficial curcumins in turmeric.

Ingredients:
3 inches fresh turmeric, freshly grated
1 inch fresh ginger, freshly grated (or 1/4 tsp powdered)
¼ tsp whole black peppercorns
2 cinnamon sticks
2 tsp coconut oil
2 ½ cups milk*
1 Tbsp honey
Ground cinnamon for garnish

*You can use either dairy or non-dairy milk.  I like to use a combination of coconut milk and almond milk.
Combine all ingredients except honey in small saucepan.
Heat to a gentle simmer for about 5 minutes. Do not boil.  Whisk frequently.
Remove from heat. Add honey and mix well.
Strain and discard spices.
Pour into two mugs and sprinkle with ground cinnamon.
Enjoy!
**You may store extra golden milk in the refrigerator and reheat.
***Can also be served over ice.  Follow recipe above and then allow mixture to cool.  Store in refrigerator.  When ready to drink, fill a glass with ice.  Pour golden milk over ice and enjoy.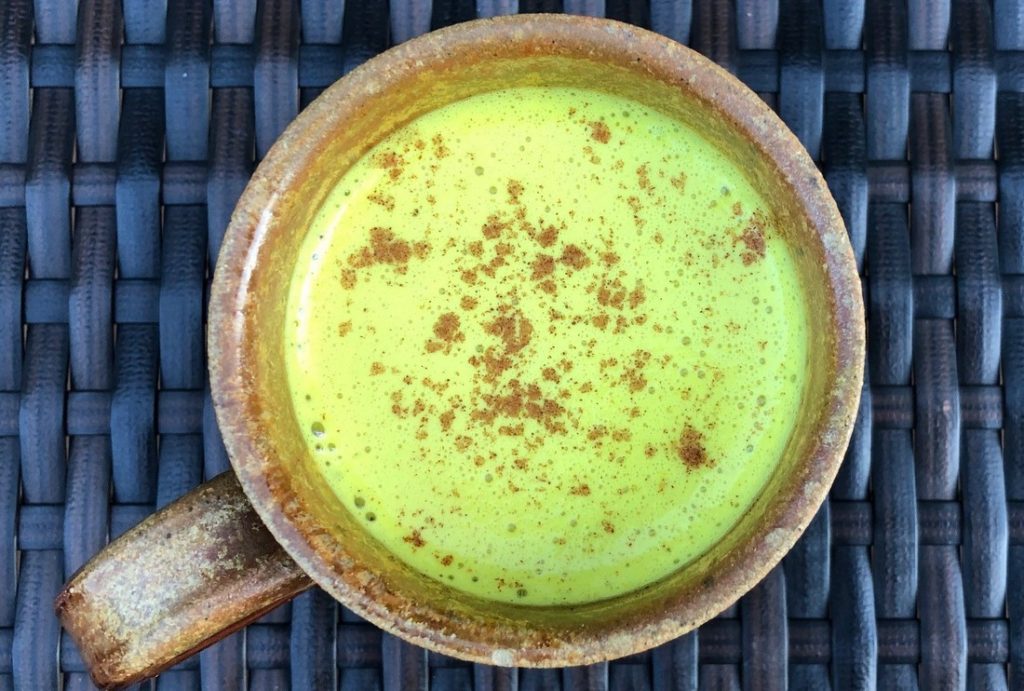 Recipe and photos by Stephanie Borzio.  Stephanie is a mom of three active boys and is an autoimmune warrior.  After battling her own health for several years, Stephanie found healing through food and lifestyle changes, including joining Blooming Glen Farm CSA of which she is a long time member.  She is a Board Certified Integrative Nutrition Health Coach who is passionate about sharing healthy living tips and real food recipes. Instagram and Facebook: Tru You Essentials, Website: www.truyouessentials.com