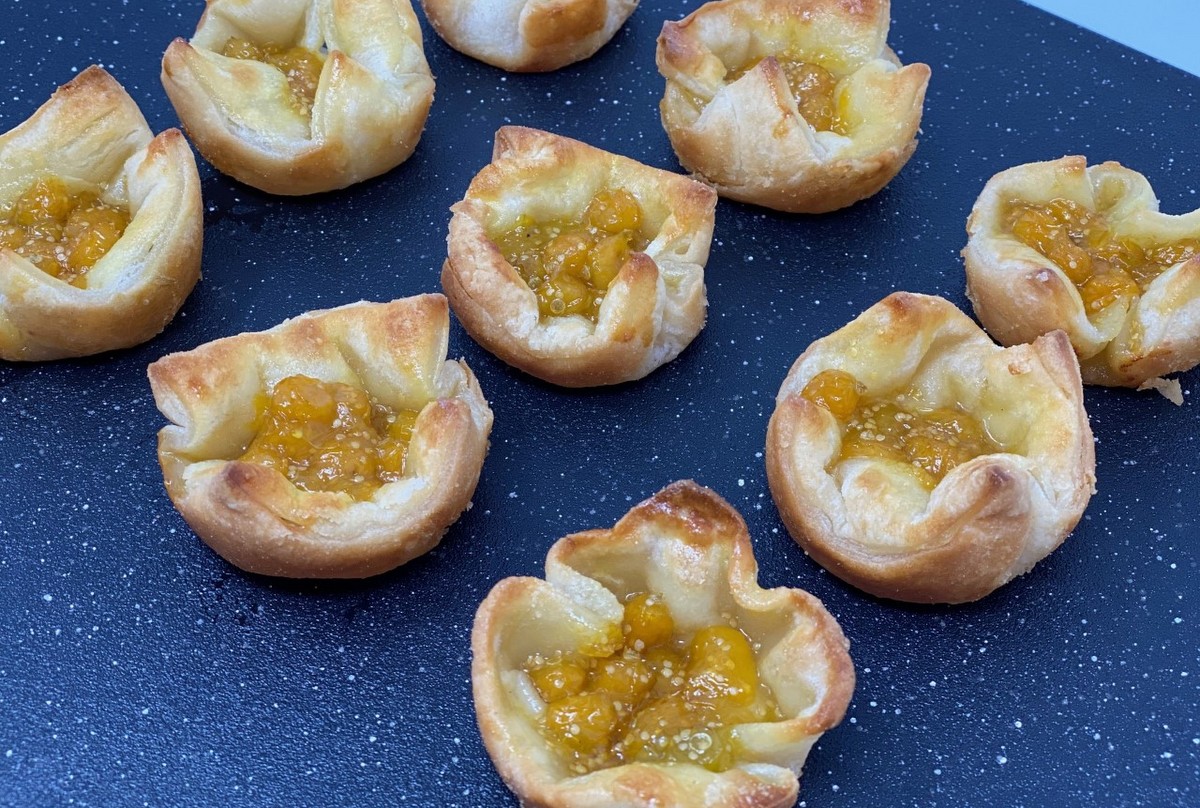 29 Jul

Ground Cherry Puff Pastries

Ground Cherries are such a fun fruit to work with.  This from Farmer Tricia, "These sweet tart little fruits are in the nightshade family (along with tomatoes, peppers, eggplants and potatoes). The fruit is encased in a tan paper wrapper, like a tiny tomatillo. You DO NOT eat the wrapper, just the golden fruit inside (it may be greenish, but the more yellow/golden the sweeter it will be). The flavor is definitely not tomatoey, there is more the suggestion of pineapple perhaps? You be the judge!" This recipe features them in a sweet treat that is super easy to make.

Ingredients
1 cup ground cherries, husks removed
1 Tbsp salted butter
1 ½ Tbsp honey
1 puff pastry, thawed**
1 egg
2 tsp maple sugar (or other granulated sweetener)
1 Tbsp coconut oil
Preheat oven to 400°F.
Grease muffin tin with coconut oil.
Roll out puff pastry. Cut into 9 squares.
Gently push the squares into the greased muffin tin.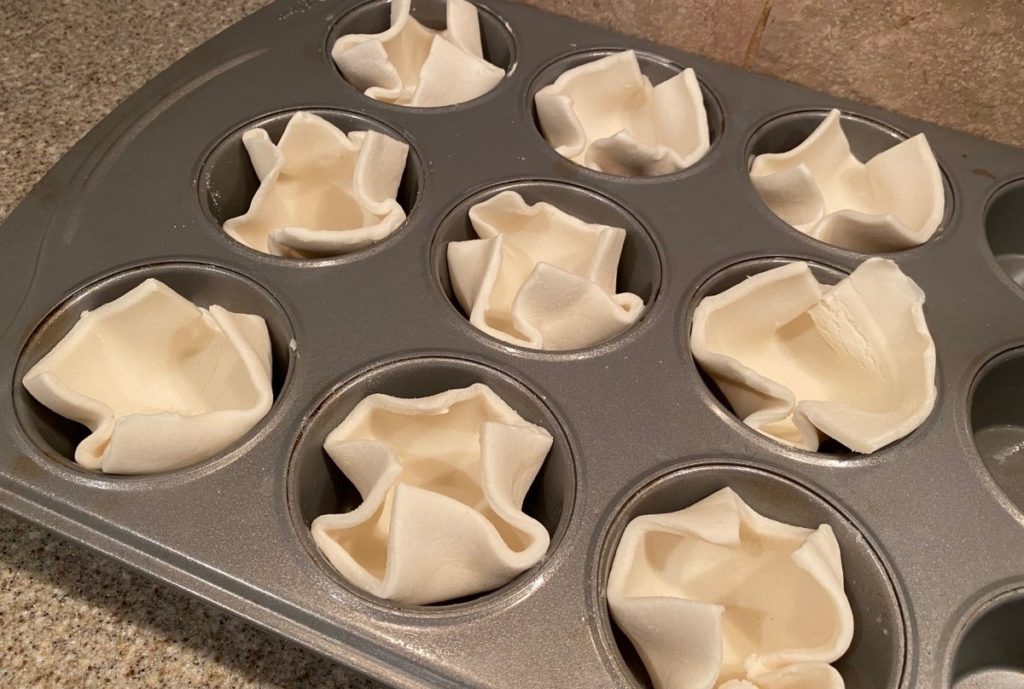 In a small saucepan, combine ground cherries, butter, and honey. Heat through and simmer for 10 minutes.  If the mixture is dry, add a tablespoon of water to prevent burning.  The cherries will release their juices as they cook.
Remove cherry mixture from heat and allow to cool.
While mixture is cooling, bake puff pastries for 8 minutes.
Remove from oven and let rest for 5 minutes. Push down the center of the pastries.
Mix egg in small bowl. Brush egg on pastries and then sprinkle with sugar.
Spoon 1 Tbsp of cherry mixture into the center of each pastry.
Bake for an additional 5-10 minutes until pastries are golden.
Best if served warm. Enjoy!
**Feel free to make your own puff pastry if you have a great recipe, but they sell puff pastry usually in the frozen section of the grocery store.  I was able to find a gluten free puff pastry that we used for this recipe.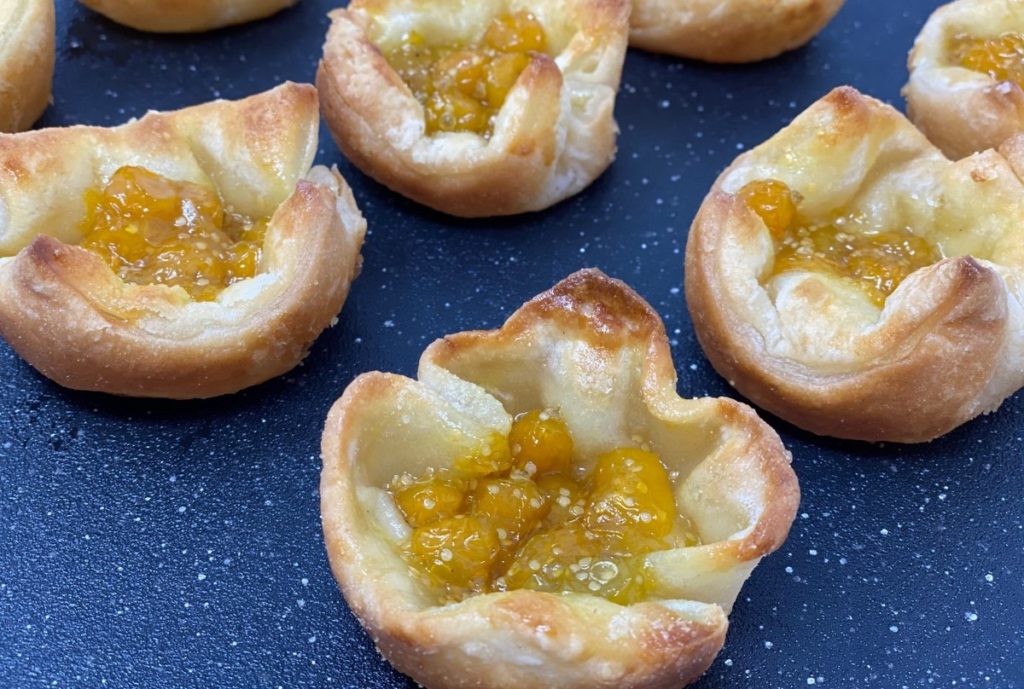 Recipe and photos by Stephanie Borzio.  Stephanie is a mom of three active boys and is an autoimmune warrior.  After battling her own health for several years, Stephanie found healing through food and lifestyle changes, including joining Blooming Glen Farm CSA of which she is a long time member.  She is a Board Certified Integrative Nutrition Health Coach who is passionate about sharing healthy living tips and real food recipes. 
Instagram and Facebook: Tru You Essentials
Website: www.truyouessentials.com