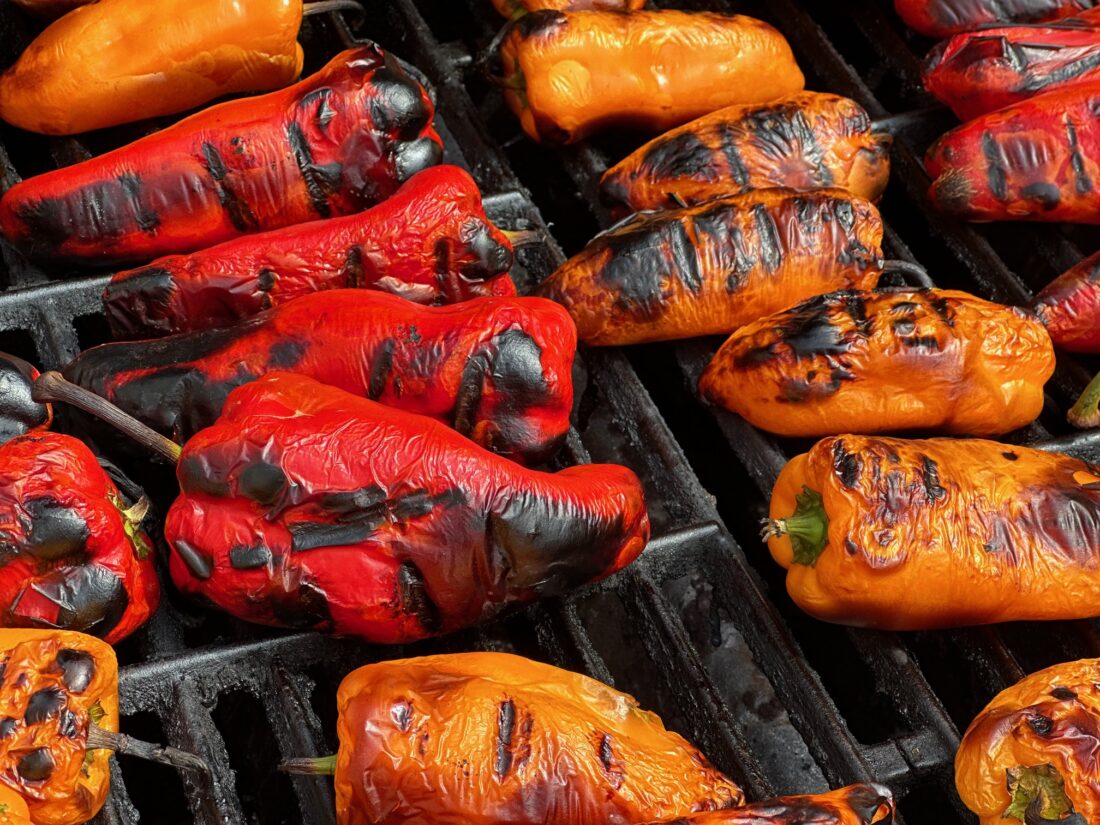 14 Sep

Roasted Sweet Peppers with Garlic

When sweet peppers are in season, it is always a treat.  You can eat them raw or cook them.  They make a great addition to sheet pan meals, stir fries, grill packets, or kabobs.  When bulk sweet peppers are available from the farm, we like to make a big batch of roasted peppers.  Once roasted, we marinate them in oil and fresh garlic.  Roasted sweet peppers are a fantastic addition to any charcuterie platter, can be added to sandwiches or burgers, are a great addition to any salad, or can be used on top of your favorite protein.  They are incredibly versatile, but full of flavor no matter how you choose to enjoy them.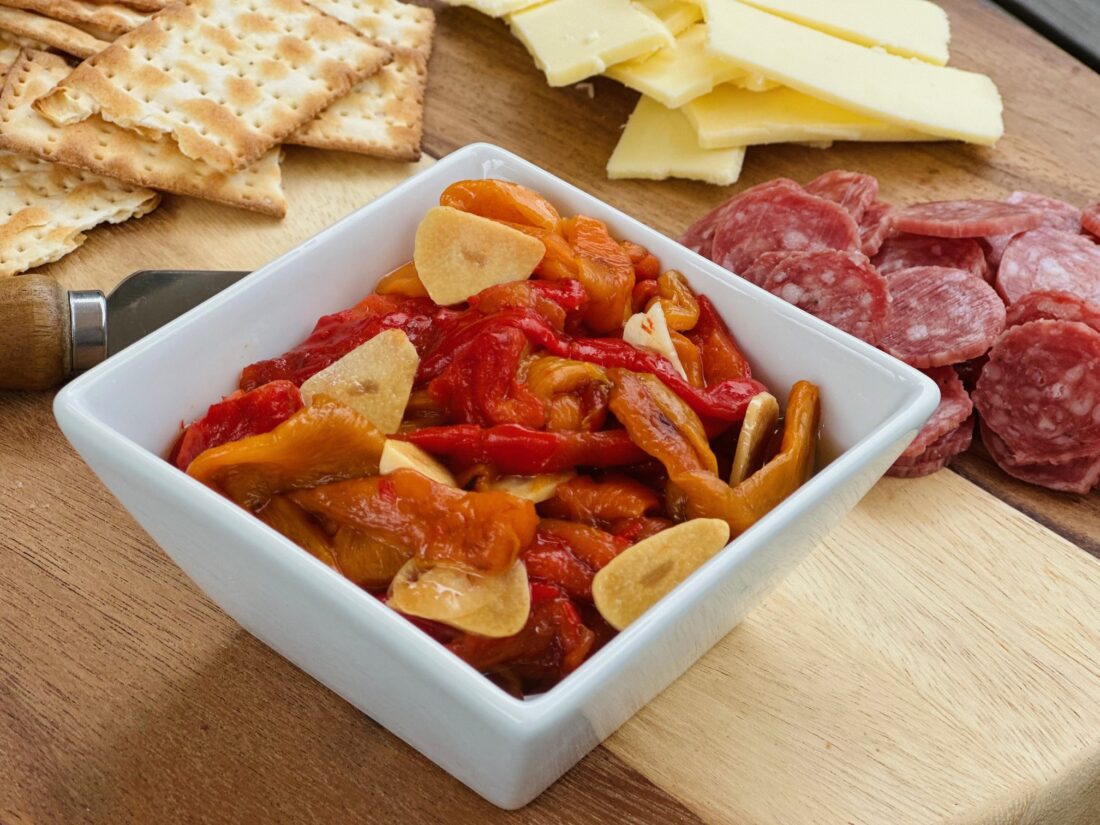 Roasted Sweet Peppers with Garlic
Ingredients:
sweet peppers
1-1 ½ garlic cloves
2 Tbsp olive oil or avocado oil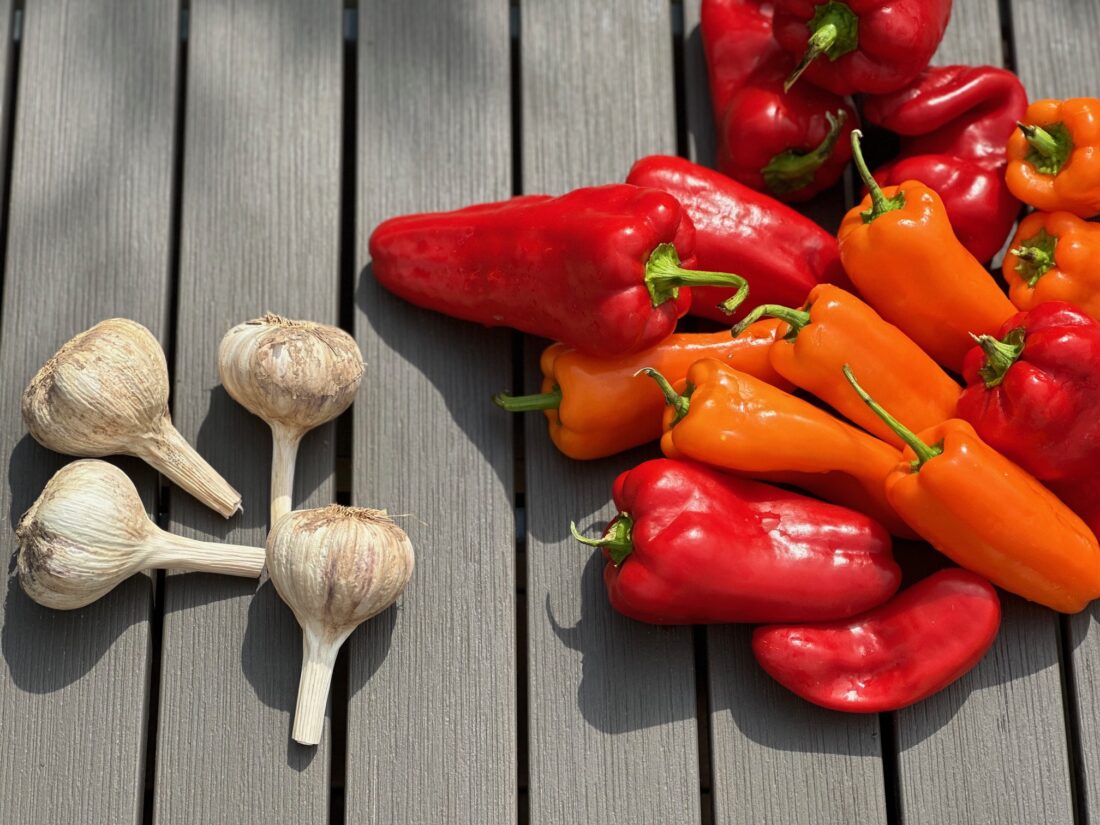 Wash sweet peppers.
Preheat grill to medium high. Temperature should be around 450°F.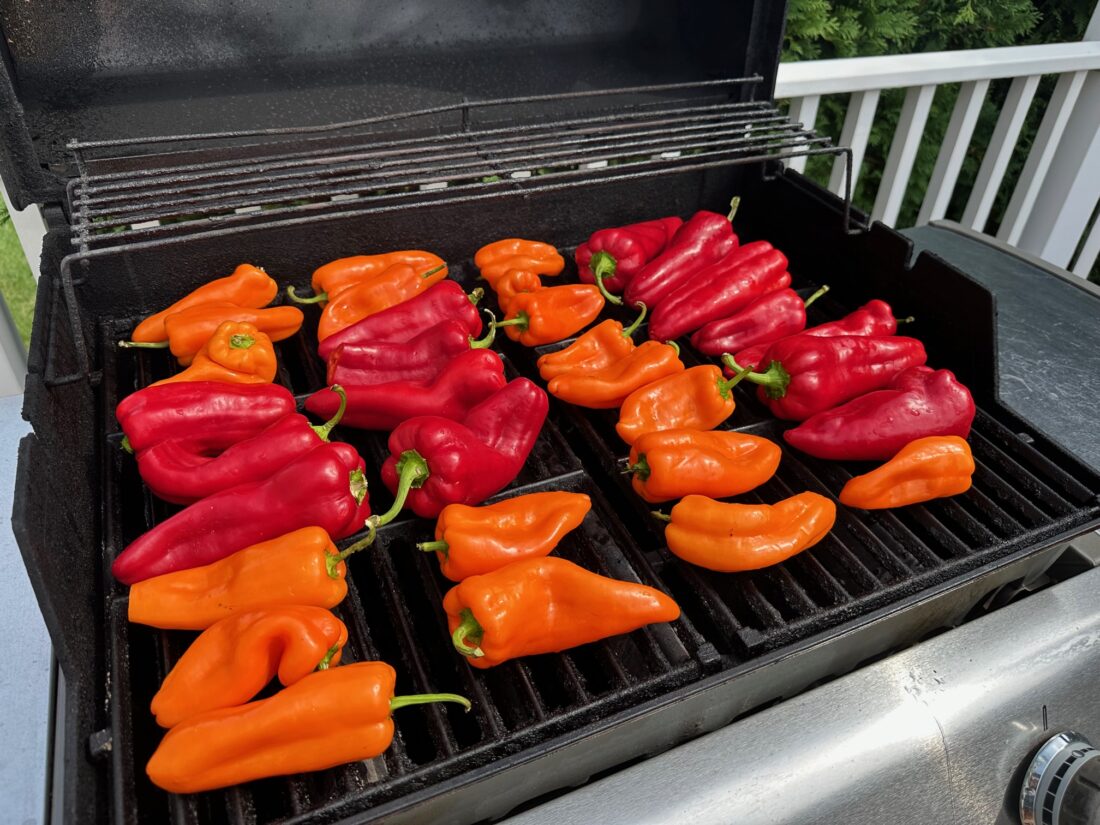 Oil grill grates and then place whole peppers directly on the grates. Rotate peppers every 5 minutes.
Grill until the skin is blistered and blackened on all sides. It should take about 15-20 minutes total depending on the size of the peppers.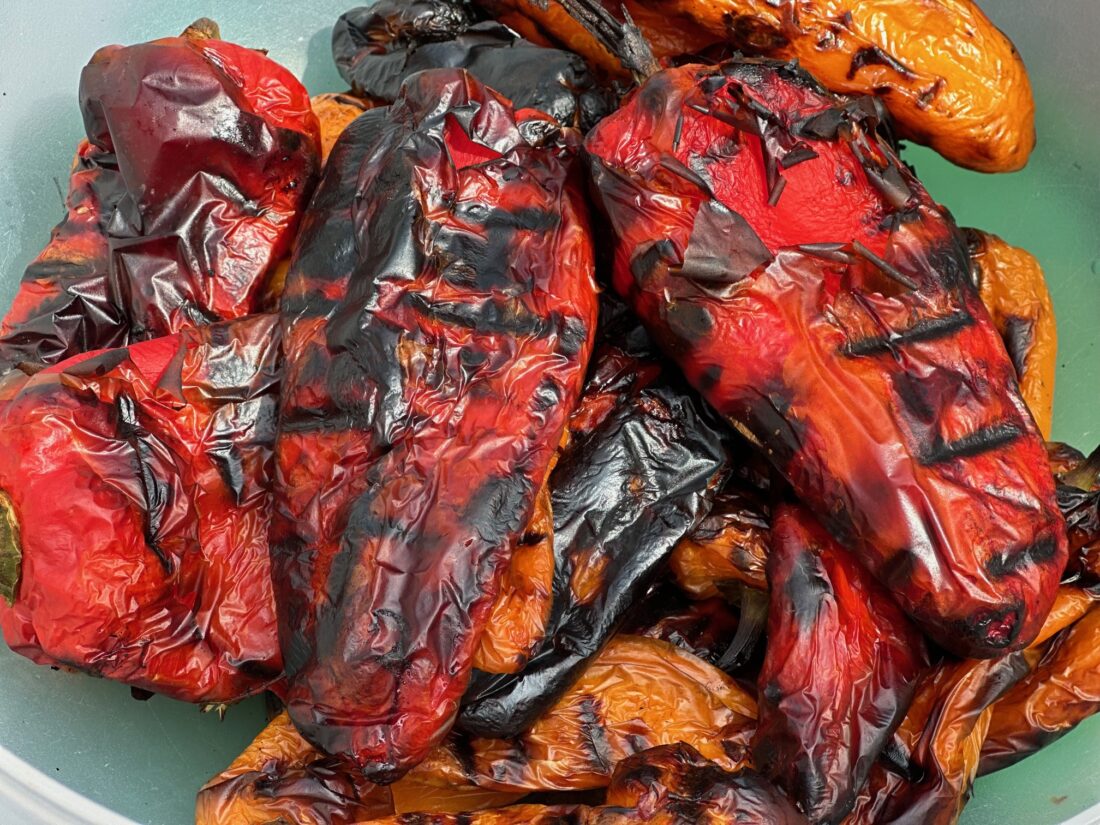 Remove from grill and place in a bowl. Cover with tight fitting lid or plastic wrap.  Allow to cool enough to handle.  May take about 30 or more minutes.
Once you are able to handle the peppers, remove the skin, stem, and seeds. It is easiest to do this under running water in the sink.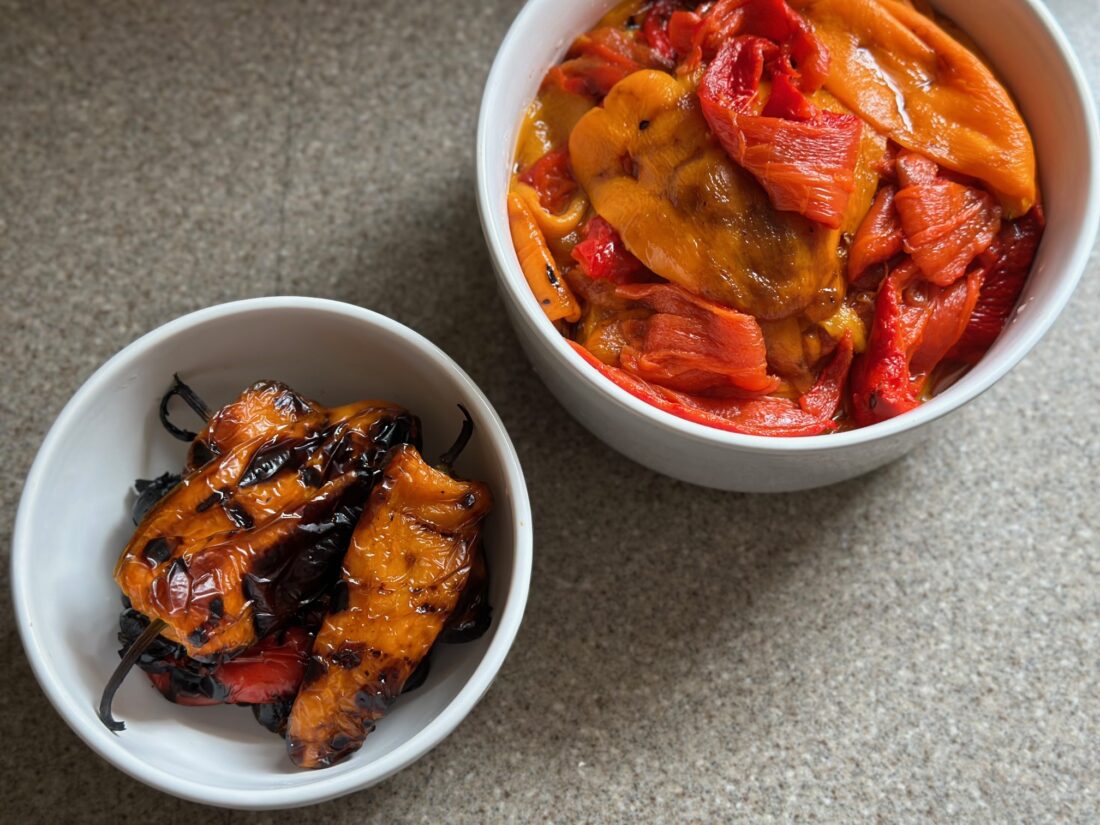 Slice peppers into ¼ -½ inch strips.
Thinly slice garlic cloves.
In a medium bowl, place roasted pepper slices and garlic. Top with oil.  Toss to coat.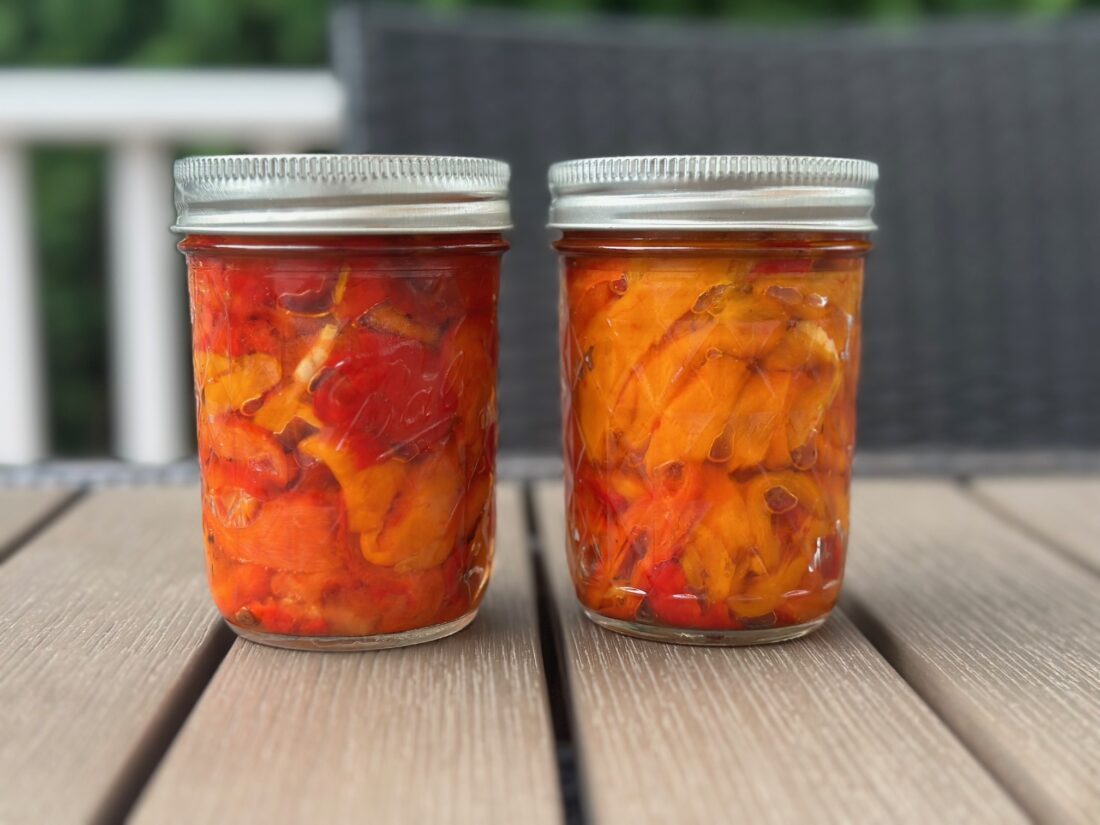 Cover, place in refrigerator, and allow to marinate at least 24 hours.
Enjoy on your favorite sandwich, on a charcuterie board, or on a salad.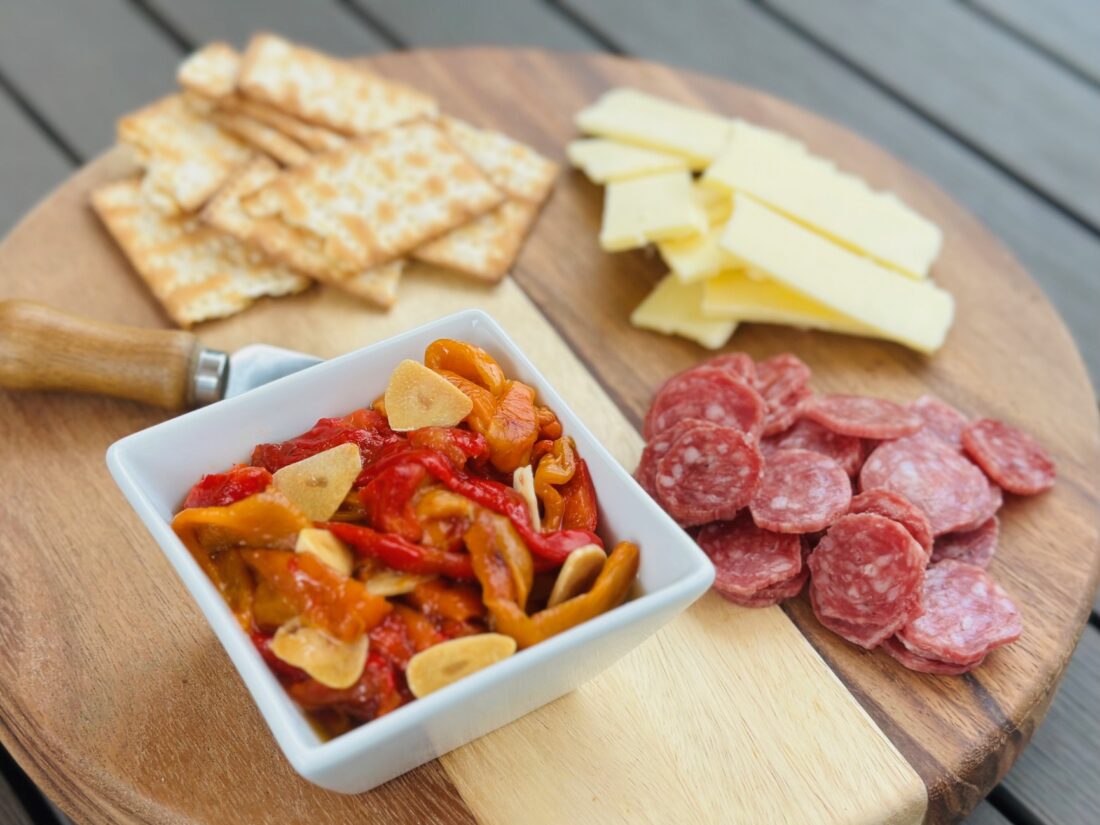 You may also can the roasted peppers for long term storage.
Recipe and photos by Stephanie Borzio.  Stephanie is a mom of three active boys and is an autoimmune warrior.  After battling her own health for several years, Stephanie found healing through food and lifestyle changes, including joining Blooming Glen Farm CSA of which she is a long time member.  She is a Board Certified Integrative Nutrition Health Coach who is passionate about sharing healthy living tips and real food recipes.  Instagram and Facebook: Tru You Essentials; Website: www.truyouessentials.com