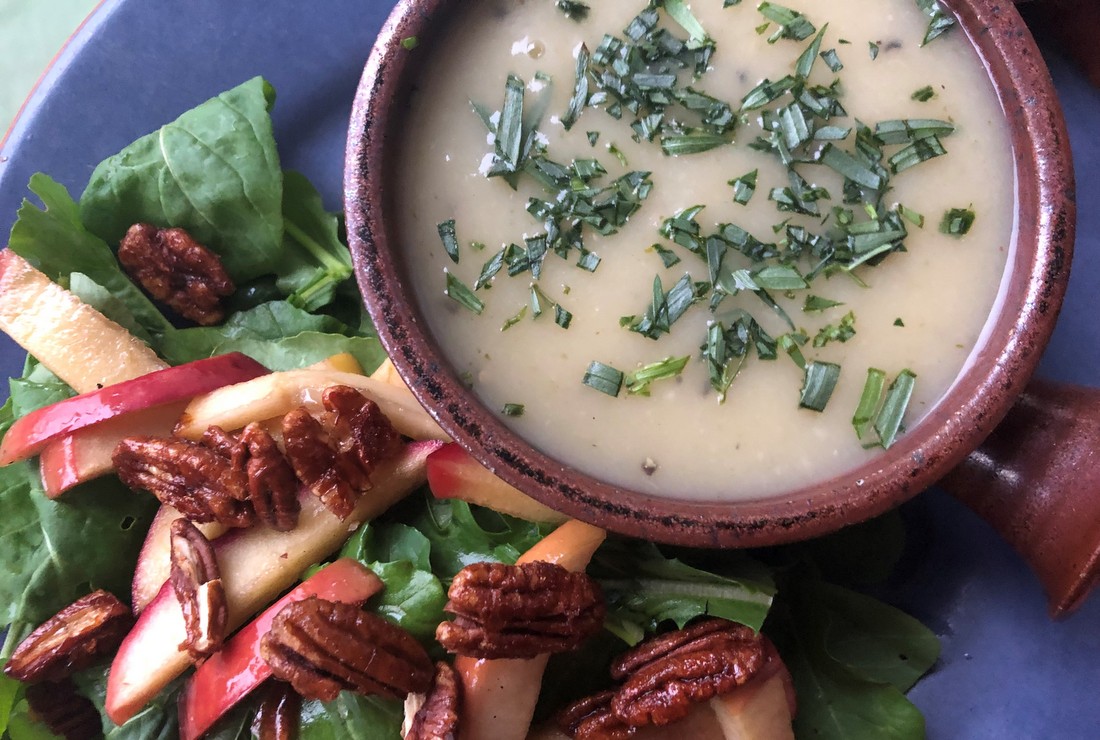 17 Oct

Turnip, Leek & Potato Soup

What a difference the weather makes- last year's soggy wet weather wreaked havoc on our fall roots. This year we've been fortunate enough to have a dry fall and with it came some gigantic root vegetables. With our purple top turnips weighing in anywhere from 1-3 pounds each, I wanted to find a recipe to highlight them. Now that they've been touched by a frost, their natural bitterness has sweetened up a bit (an advantage to buying your veggies locally, rather than shipped in from warmer climes). This recipe comes from NYT Cooking, by Martha Rose Shulman. It is a very simple French soup, that will only taste as good as your ingredients. Serving size- 8 bowls.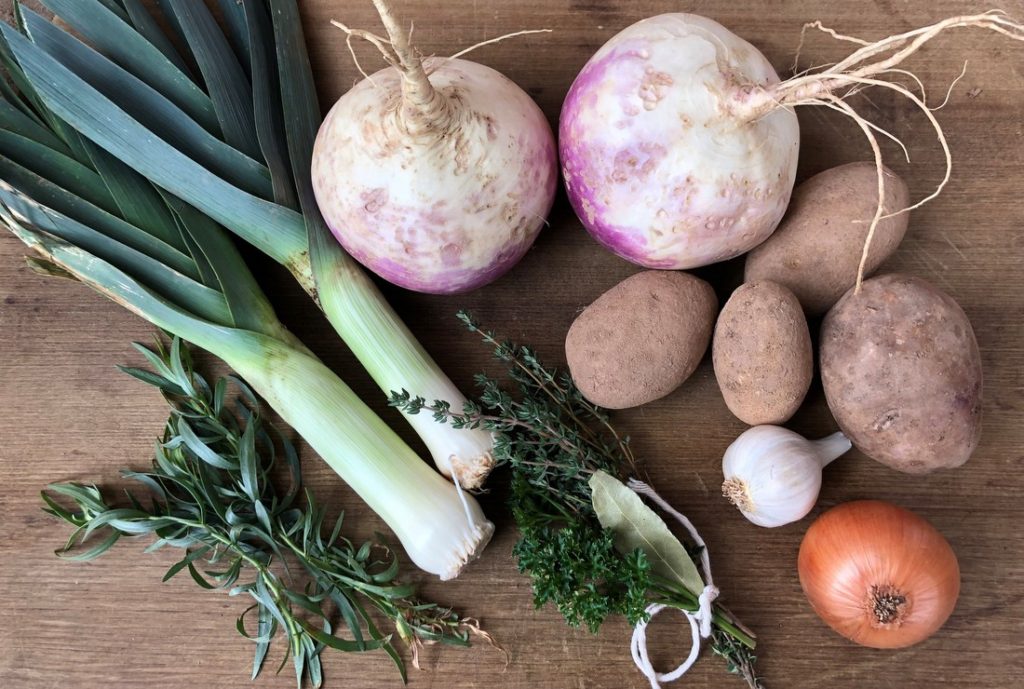 Ingredients
1 Tbs. olive oil
1 medium onion, chopped
2 large leeks (or 3 medium), white and light green part only, halved lengthwise, cleaned and sliced or chopped (save those tops for your next batch of homemade stock!)
Salt to taste
2 garlic cloves, minced
2 pounds turnips, peeled and diced
1 pound potatoes, peeled and diced (the recipe called for Russets, but I think you could use any variety)
2 quarts water, chicken stock or vegetable stock (we had homemade chicken stock in the freezer- the soup gets a lot of its flavor from the stock, so I wouldn't use water if I could help it)
A bouquet garni made with a bay leaf, a couple sprigs each thyme and parsley
Freshly ground pepper to taste
Fresh tarragon (or chives), chopped for garnish
Heat the olive oil in a large, heavy soup pot over medium heat and add the onion, leeks and a pinch of salt. Cook, stirring, until tender, about 5 min. Add the garlic and cook, stirring, until fragrant, 30 seconds to a minute. Add the turnips, potatoes, stock, salt to taste, and the bouquet garni. Bring to boil, reduce the heat, cover and simmer 45 min, or until the veggies are very tender and the soup is fragrant. Remove and discard the bouquet garni.
Blend the soup in batches in a blender (cover the top with a towel and hold it down to avoid hot splashes), or if you have it, an immersion blender works beautifully. The soup should be very smooth- return to pot if need be. Stir and taste. Adjust salt, add freshly ground pepper, and heat through. Serve garnished with finely chopped tarragon- it adds a lovely sweet anise flavor. We served it with Steph's Roasted Apple & Arugula Salad for a perfect fall meal on a cold windy night. Enjoy!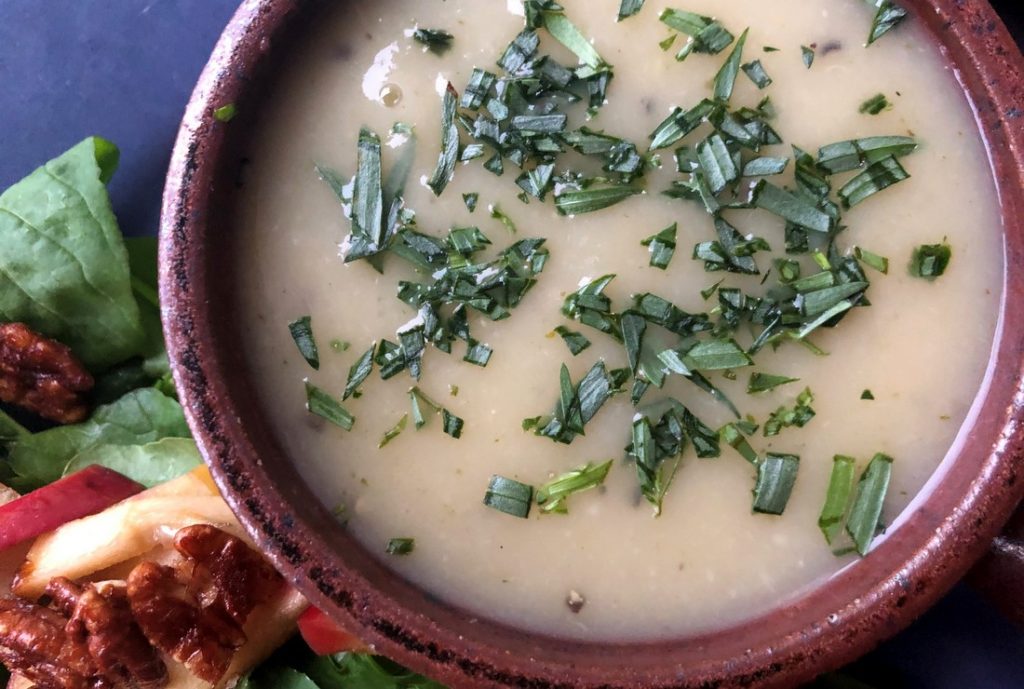 Post and photos by Tricia Borneman, Blooming Glen farmer and co-owner. Tricia and her husband Tom have been farming together since 2000. Blooming Glen Farm is celebrating its 14th season bringing high quality certified organic vegetables, herbs, fruits and cut flowers to our local community.