10 Aug

Summertime Chili

This flavorful chili is a very light and healthy recipe that utilizes a lot of this week's share–onions, tomatoes, tomatillos, hot peppers, summer squash, and okra. This is a great way to use up some of those items you may not know what to do with. Tomatillos give this chili some sweetness and depth of flavor, while the okra gives it some good texture and acts as a thickener.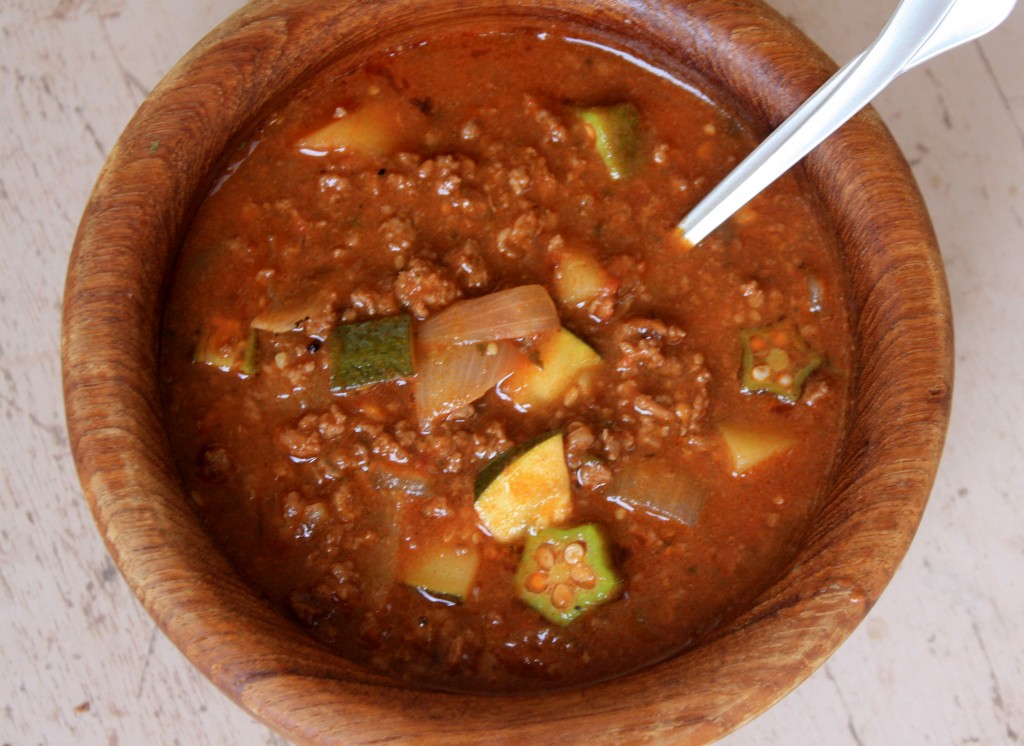 Summertime Chili
–Cut up 2 pounds of tomatoes into quarters and put on baking sheet with:
2 poblano peppers, stem removed and seeded
1 jalapeno, stem removed and seeded (you might want to wear gloves for this step!)
1 pound of tomatillos, husks removed
2 cloves of garlic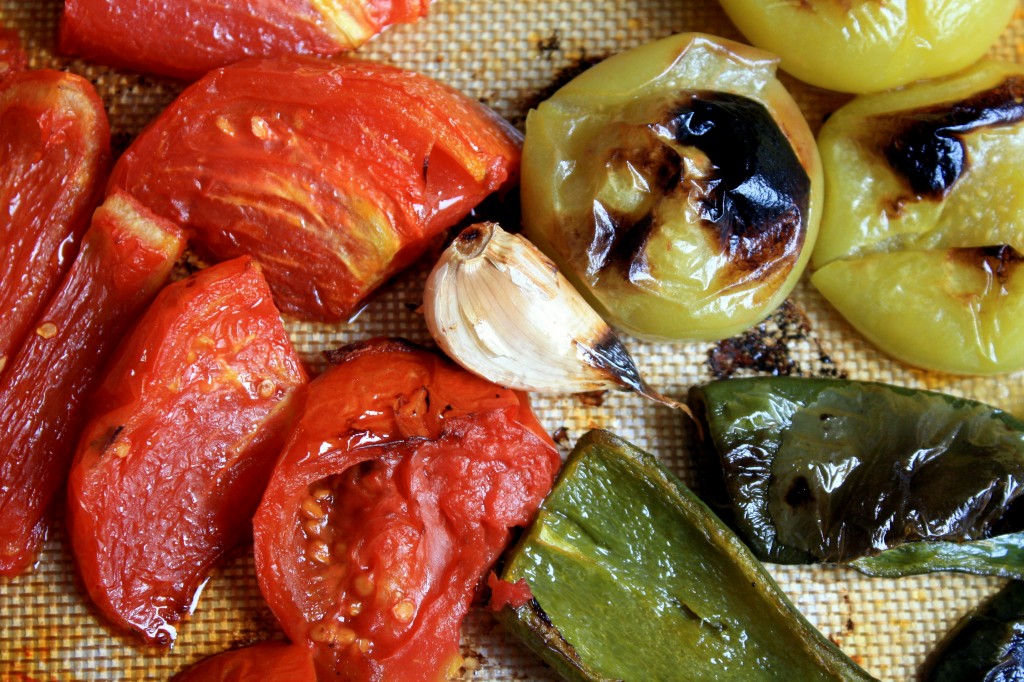 -Drizzle all veggies with a little olive oil and place in a 400 degree oven for 20 minutes or until they start to get tender and brown slightly. [**The last 5 minutes I set my oven to BROIL to char the veggies a little bit, but feel free to simply roast if you don't like that flavor] Set aside to cool.
-Meanwhile, in a large stockpot, saute 1 white onion and 2 cloves of garlic in a few tablespoons of olive oil over medium heat. Cook until translucent and add 2 heaping tablespoons of tomato paste. Mix well.
– Add in with the onions 2 pounds of ground beef (Tussock Sedge Farm is both local and grass-fed) and brown until fully cooked. Salt and pepper generously.
-Place all of the roasted veggies in a food processor with 1 teaspoon of salt, 2-3 tablespoons of chili powder and 1 teaspoon of cumin. Pulse until pureed.
-Add pureed mixture in with the cooked beef and onions along with 2 medium sized summer squash, cut into small pieces, and 1 1/2 cups of chicken or veggie stock
-Bring chili to a boil and then turn down to a low setting and simmer for 45 minutes to an hour, stirring occasionally.
-In the last 15 minutes of cooking, chop up a handful of okra and toss in. This will help thicken the chili and give some additional texture and flavor.
-Let cool a bit and serve alongside some cornbread and maybe a cold beer. ENJOY!
Recipe and photos by Jana Smart- Blooming Glen Farm employee and frequent creator of creative recipes using farm fresh seasonal ingredients. Check out more of her recipes on her food blog http://www.agrarianeats.blogspot.com/