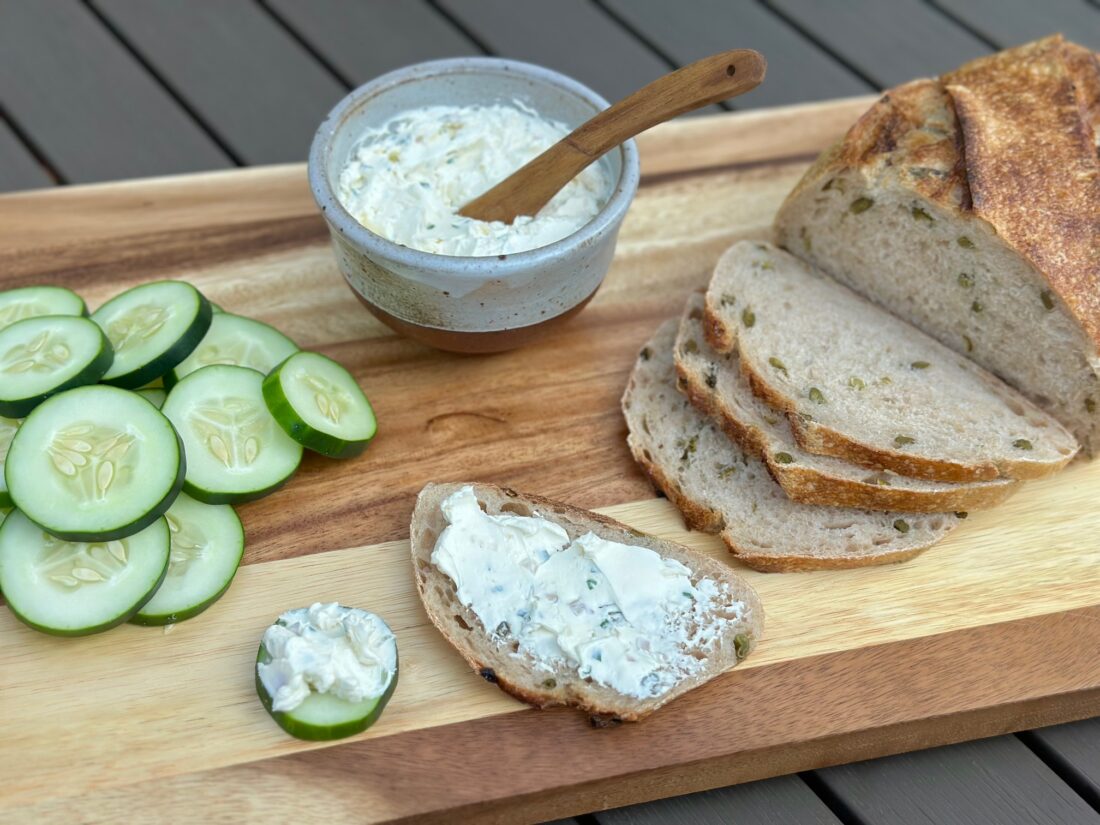 27 Jul

Veggie Cream Cheese

Veggie cream cheese is a simple and versatile recipe. It is a fun and tasty way to use whatever the harvest is that week, and the flavors can easily change with the seasons and be customized to your preference. It can be spread on your favorite bagel or slice of bread (top with a slice of fresh tomato!), used on crackers, or even paired with fresh vegetables as a dip.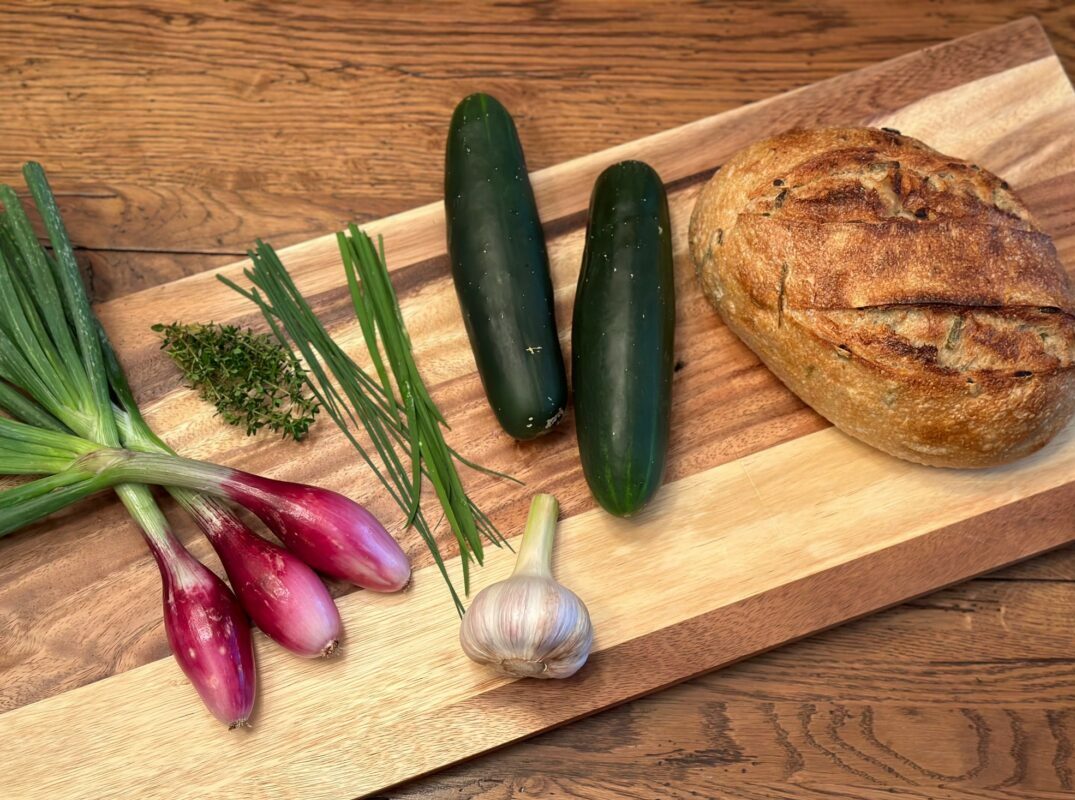 Veggie Cream Cheese
Ingredients:
8 oz cream cheese, softened*
1 large clove garlic, minced
½ torpedo onion bulb, finely chopped
1 Tbsp fresh herbs, finely chopped (chives, basil, parsley, cilantro, dill, etc.)
1 cucumber
A few slices of NORD bread
Optional add ins- carrots, radishes, scallions, celery, peppers, garlic scapes, etc., finely chopped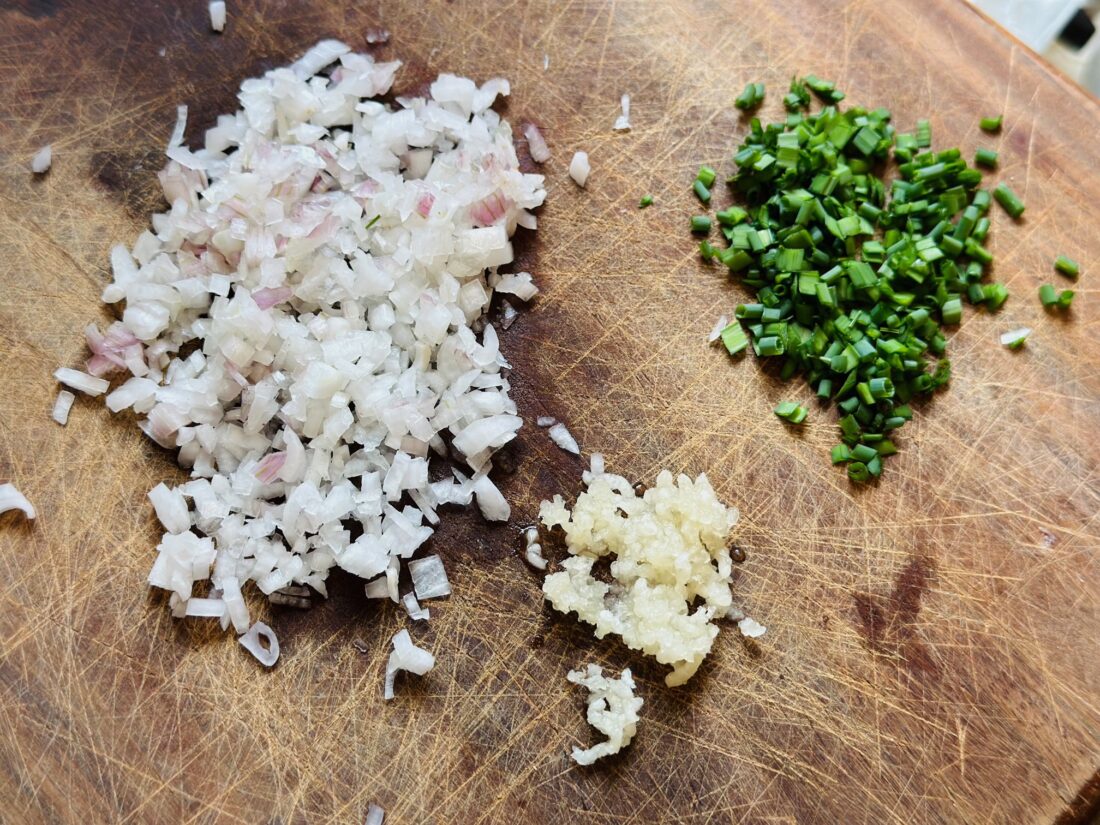 Mix cream cheese in stand mixer or in medium bowl with a hand mixer.
Add garlic, onion, and herbs. Mix well.
Scrape the sides and mix again until well combined.
If adding additional ingredients, do that now, mixing until everything is evenly distributed.
Store in the fridge until ready to use. Best used within a week.
Serve with sliced cucumbers or on top of a few slices of NORD bread. Enjoy!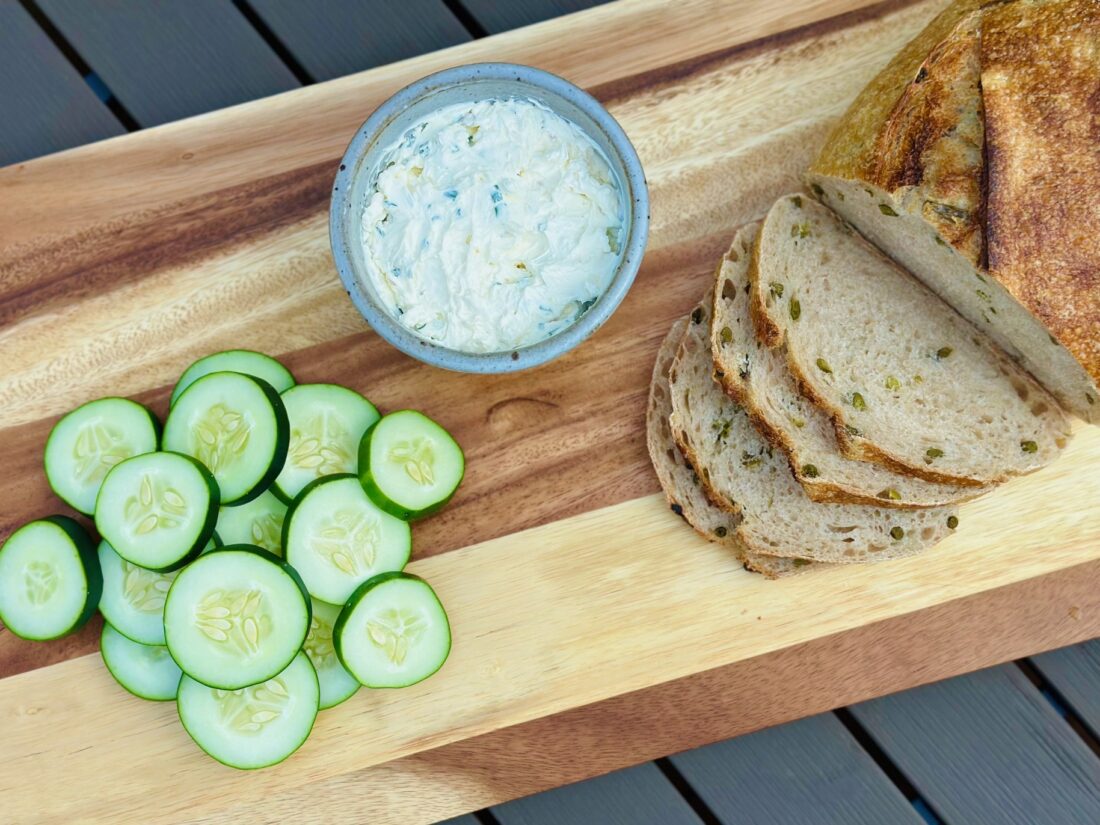 *You can substitute with a dairy free option.
Recipe and photos by Stephanie Borzio.  Stephanie is a mom of three active boys and is an autoimmune warrior.  After battling her own health for several years, Stephanie found healing through food and lifestyle changes, including joining Blooming Glen Farm CSA of which she is a long time member.  She is a Board Certified Integrative Nutrition Health Coach who is passionate about sharing healthy living tips and real food recipes.  Instagram and Facebook: Tru You Essentials; Website: www.truyouessentials.com