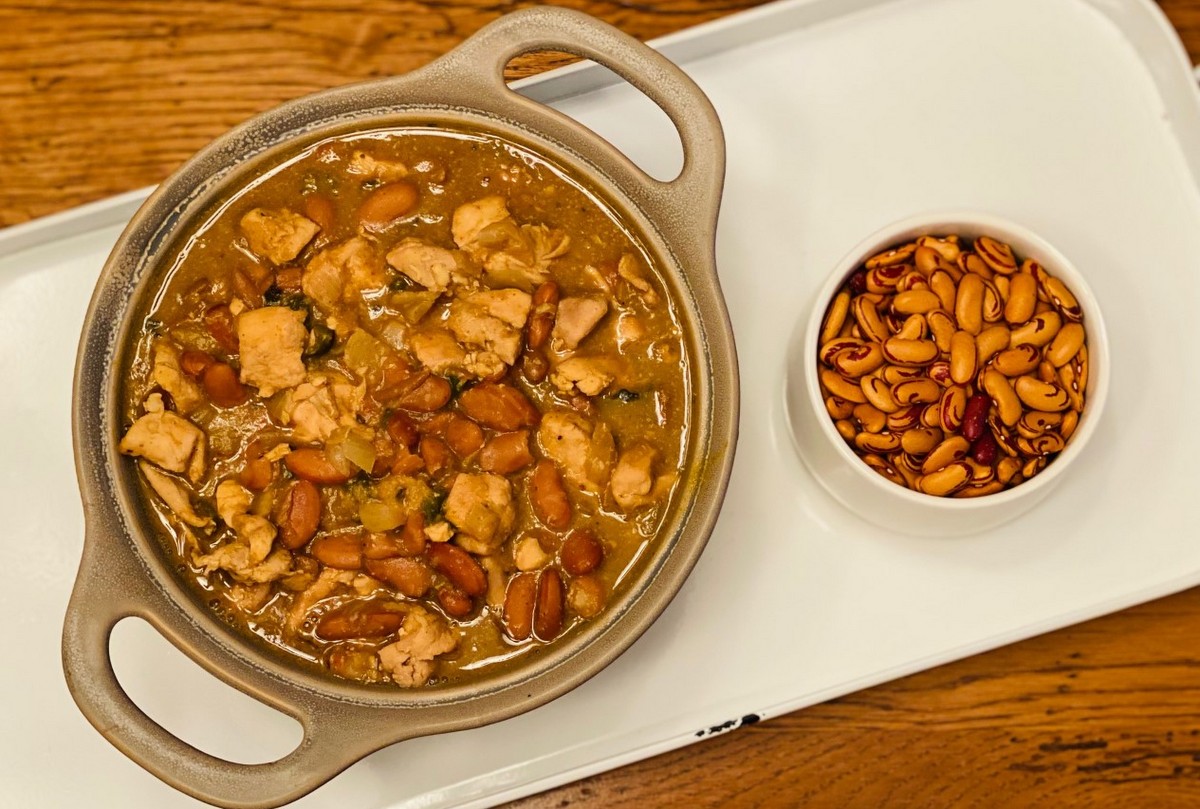 10 Nov

Tiger's Eye Chicken Chili

If you renewed your full share CSA membership for next season during the early bird renewal period, you received a pound of dry Tiger's Eye Beans from the farm (also for sale at the farmers markets Blooming Glen attends).  These beans are beautiful, but also taste amazing.  They can be cooked and served as a side, pureed and made into a dip, or added to soups, stews, or chilis.  This recipe showcases the beans in a delicious chicken chili.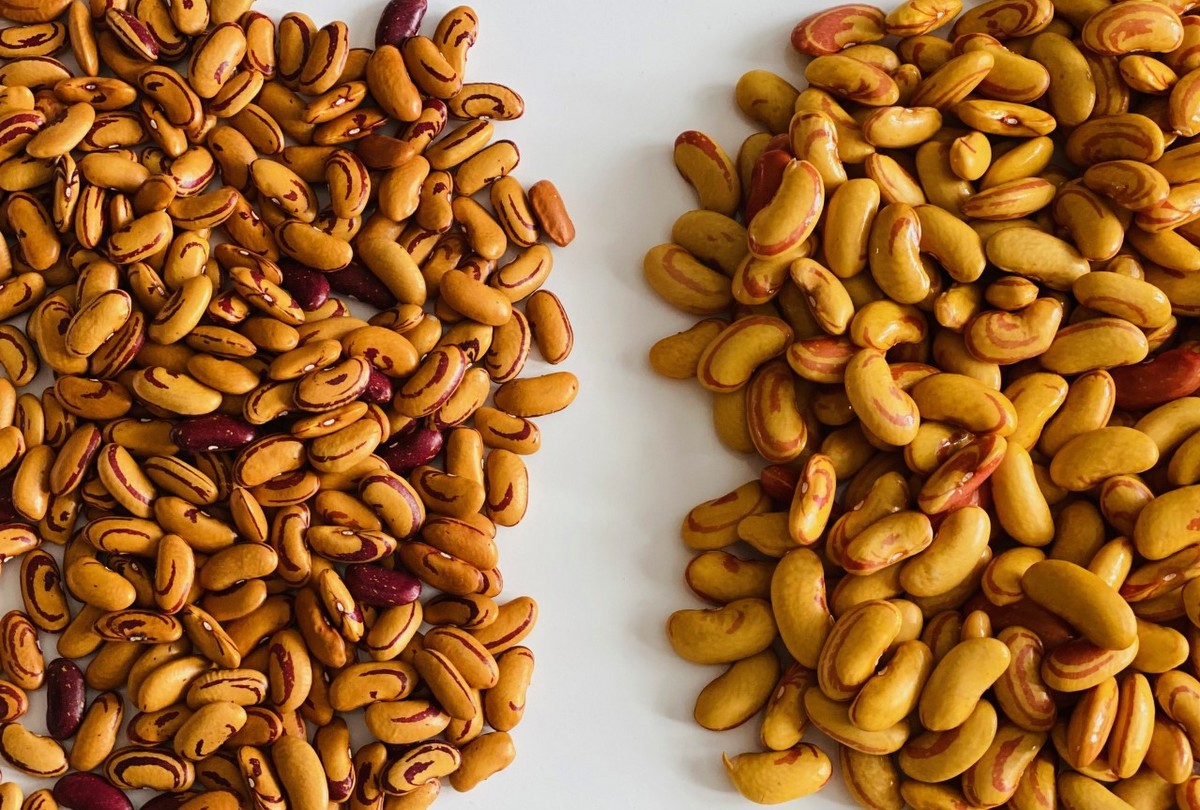 Tiger's Eye Chicken Chili
Ingredients:
1 cup dry tiger's eye beans
4 cups broth (chicken or vegetable), divided
1 poblano pepper
2 Tbsp olive oil
2 medium onions, chopped
2-3 cloves garlic, minced
1 lb boneless chicken breasts or thighs
1 ½ tsp cumin
1 tsp oregano
1 tsp chili pepper
½ tsp sea salt
¼ tsp black pepper
Serve with- cooked rice, shredded cheese, sour cream
Directions:
SOAKING AND COOKING BEANS-
Pour dry beans into a colander and rinse.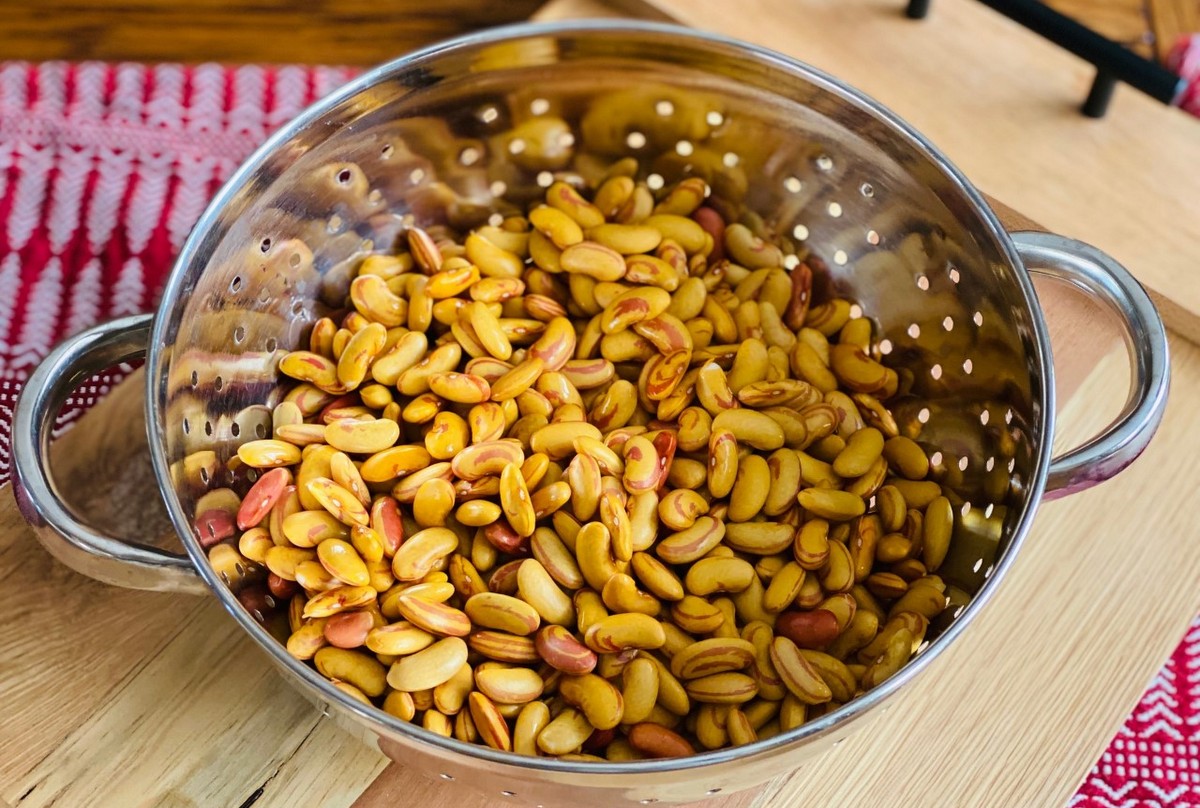 Place beans in a large bowl and cover with water (4-6 cups). Allow to soak at least 8 hours.
Drain beans in colander and rinse with fresh water.
Add soaked beans to a large stockpot with 3 cups of broth. Bring to a boil.
Reduce to a simmer. Cover and cook for 1 hour.
Alternately, cook on low in your crock pot (cover with water or broth, add a bay leaf and salt- put on in morning before you leave for work and they will be done when you get home.)
ROASTING POBLANO-
Cook poblano pepper directly over stove burner or on grill. Rotate to cook and char each side.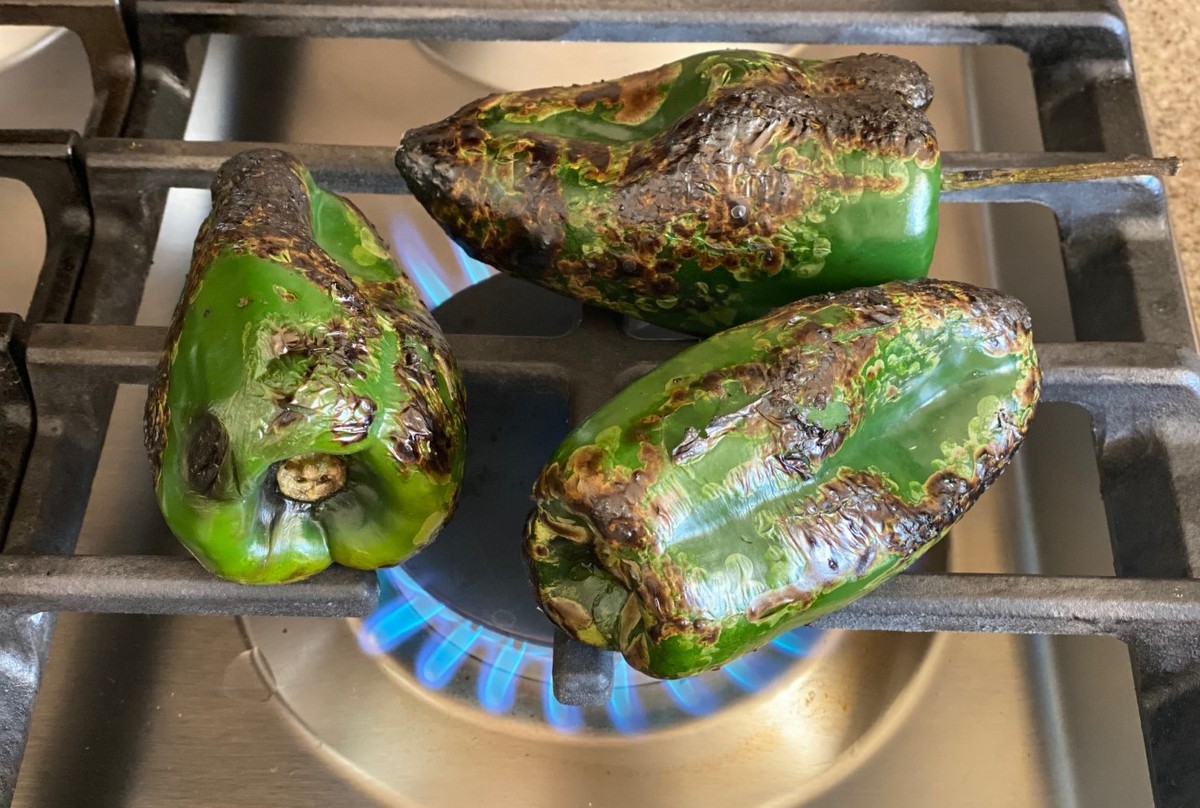 Place in a ziplock bag and seal.
Allow to cool a little bit.
Once you can safely handle the pepper, peel off the skin, remove stem, and remove seeds.
Chop into small pieces and set aside.
MAKING CHILI-
In another large pot, heat oil.
Add garlic and onion and cook on medium heat for 2 minutes.
Cut chicken into small pieces. Add to onion and garlic.  Cook for 15-20 minutes or until chicken is cooked through.
Add cooked beans, poblano pepper, 1 cup broth, cumin, oregano, chili powder, sea salt, and black pepper.
Simmer for 30 minutes.
Serve over rice. Top with shredded cheese and sour cream.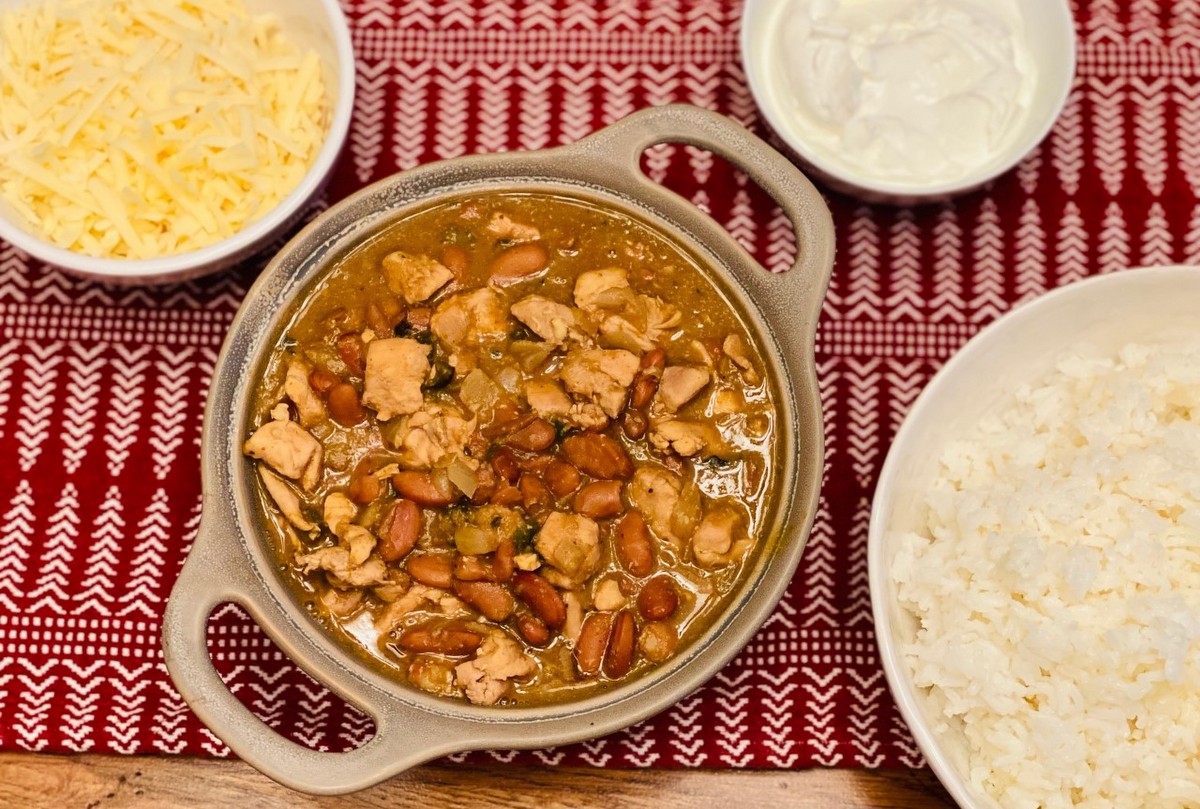 Recipe and photos by Stephanie Borzio.  Stephanie is a mom of three active boys and is an autoimmune warrior.  After battling her own health for several years, Stephanie found healing through food and lifestyle changes, including joining Blooming Glen Farm CSA of which she is a long time member.  She is a Board Certified Integrative Nutrition Health Coach who is passionate about sharing healthy living tips and real food recipes.  Instagram and Facebook: Tru You Essentials; Website: www.truyouessentials.com