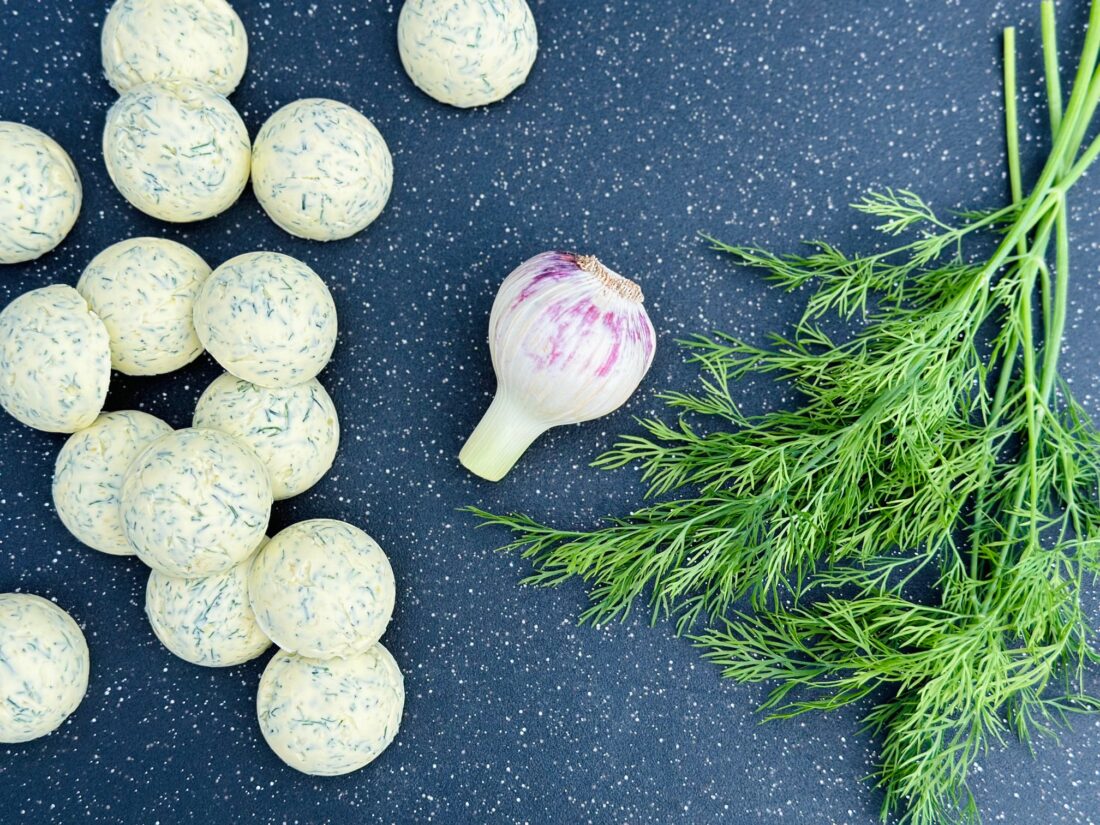 06 Jul

Herb Butter Coins

Fresh herbs are abundant in the herb boxes right now and we also typically receive an herb in our shares each week.  This week's herb is dill and it is the perfect addition to this versatile recipe that will help you preserve fresh herbs.  You can make these butter coins with any fresh herb you have on hand and freeze them for use all year long!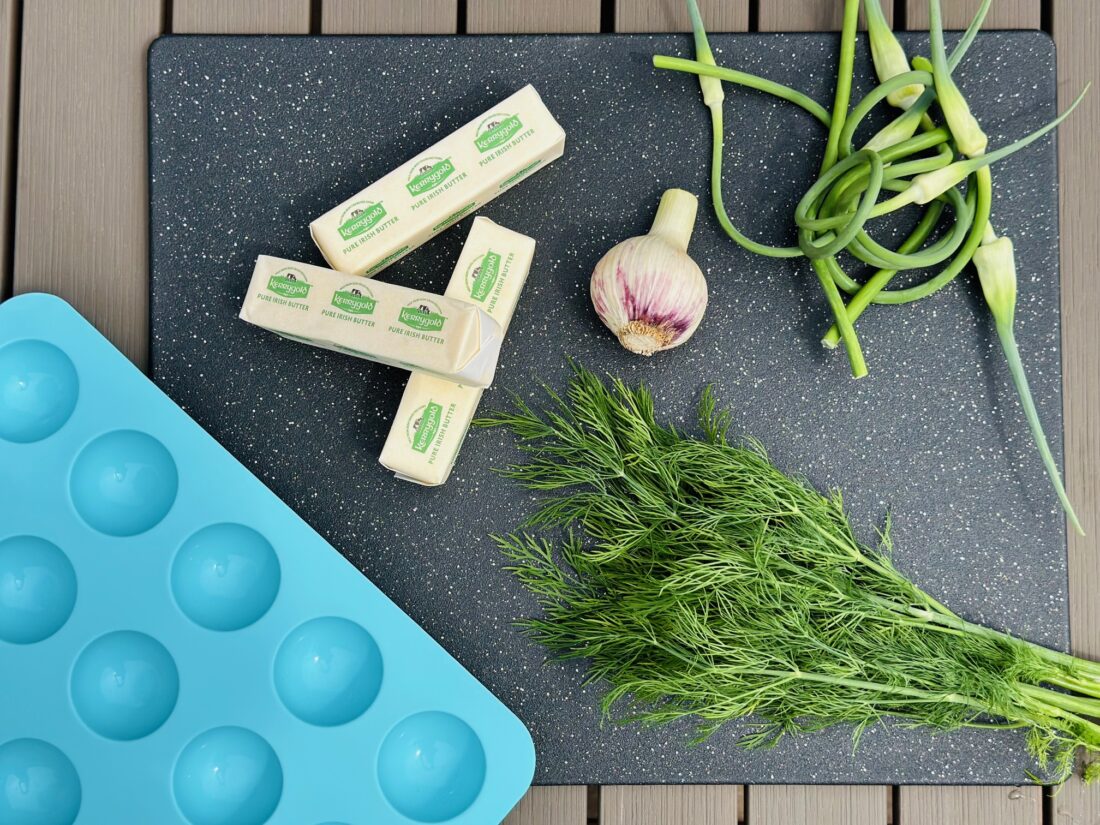 Herb Butter Coins
Ingredients:
1 stick salted butter, room temperature (8 Tbsp)
2-3 cloves fresh garlic, crushed (or sub in garlic scapes)
2-3 Tbsp fresh herbs, finely chopped*
*You can use just one herb or a combination of a few.  I used dill since that is what we got in our shares this week.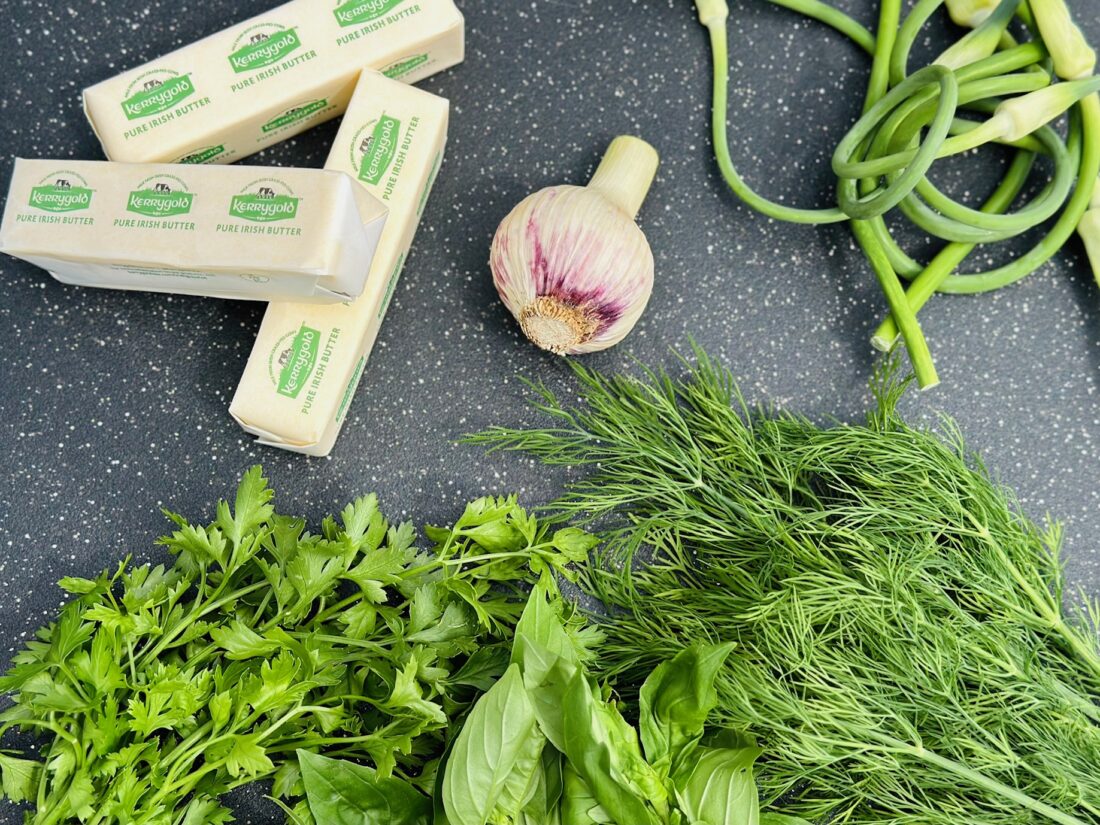 Place butter in a stand mixer and mix. You can also do this by hand in a medium bowl.
Add garlic and herbs. Mix well.  Everything should be well incorporated and evenly distributed throughout the butter.
Scoop mixture into silicone molds- like an ice cube tray. Ideally you want each individual mold to hold 1-2 Tbsp of the mixture. Don't have silicone mods? You could also reshape into a log on parchment paper, and wrap, slicing off frozen rounds as needed as demonstrated in this recipe for Herb Butter.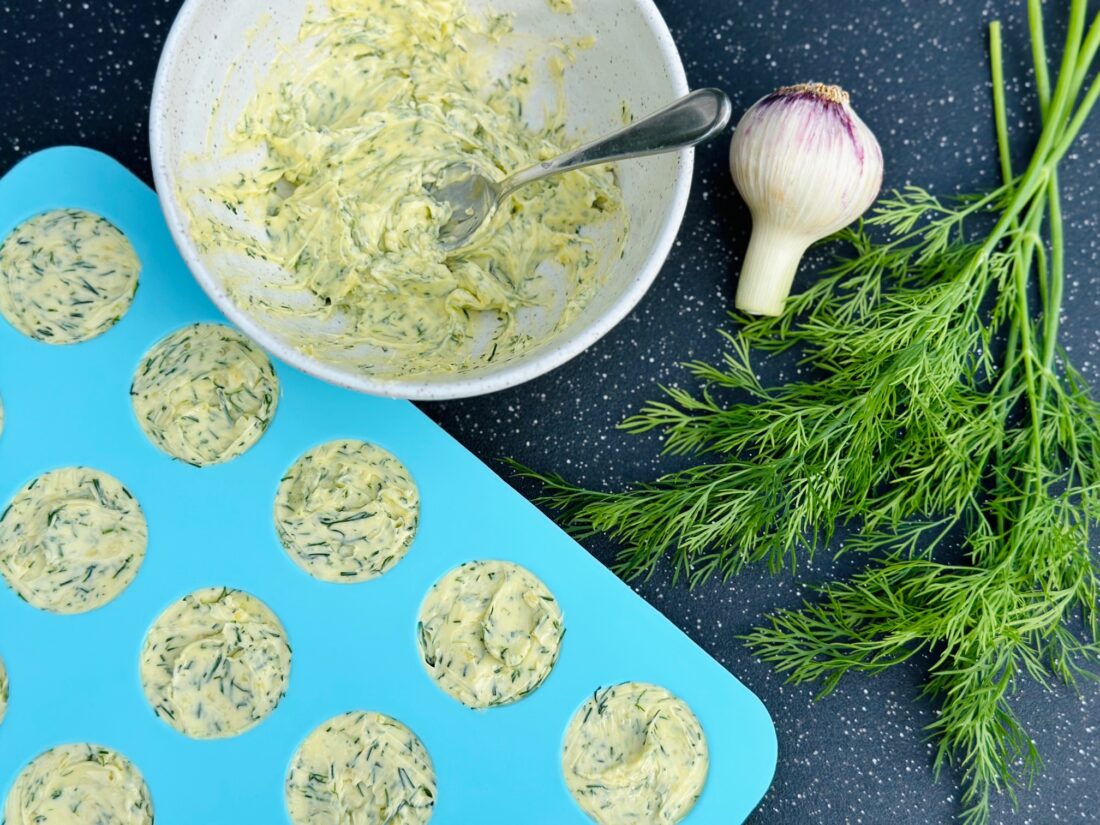 Freeze for 30-45 minutes.
Once frozen, butter coins can be popped out and stored in freezer bags.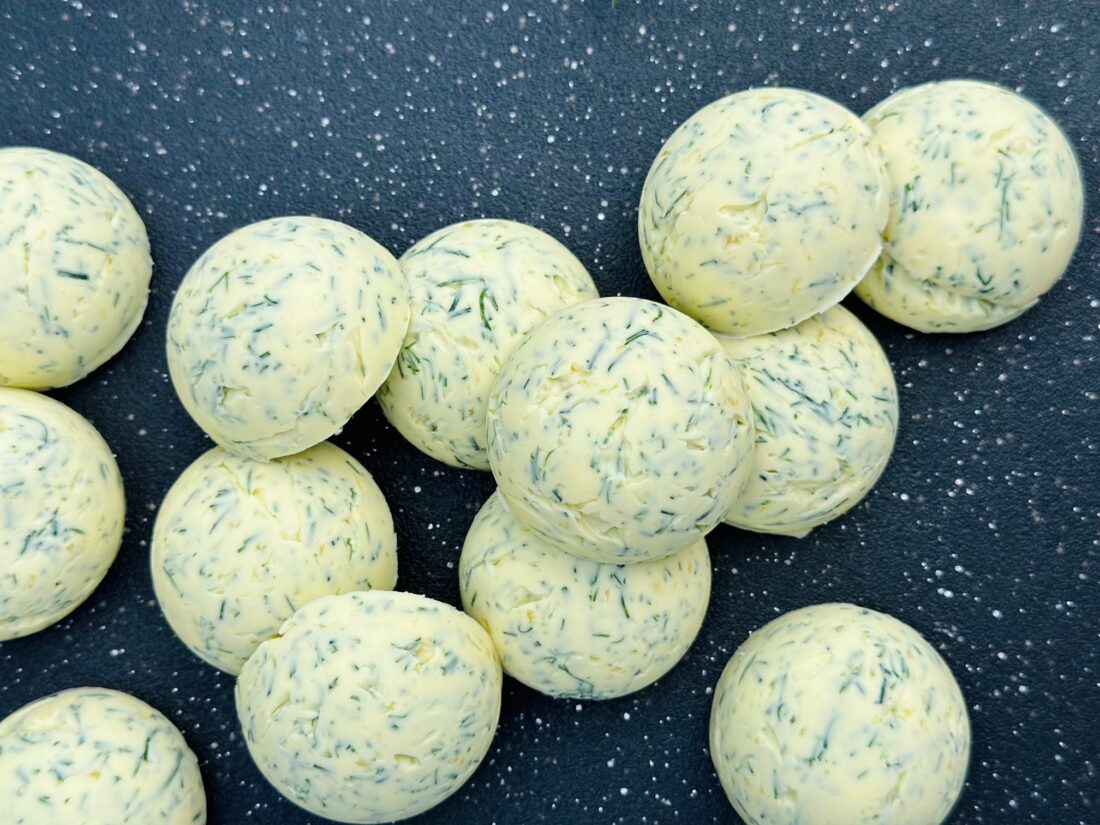 **These are great to use on roasted potatoes, grilled vegetables, your favorite protein, or simply on a slice of bread.  You can also use as a base for cooking fish and in grill packets.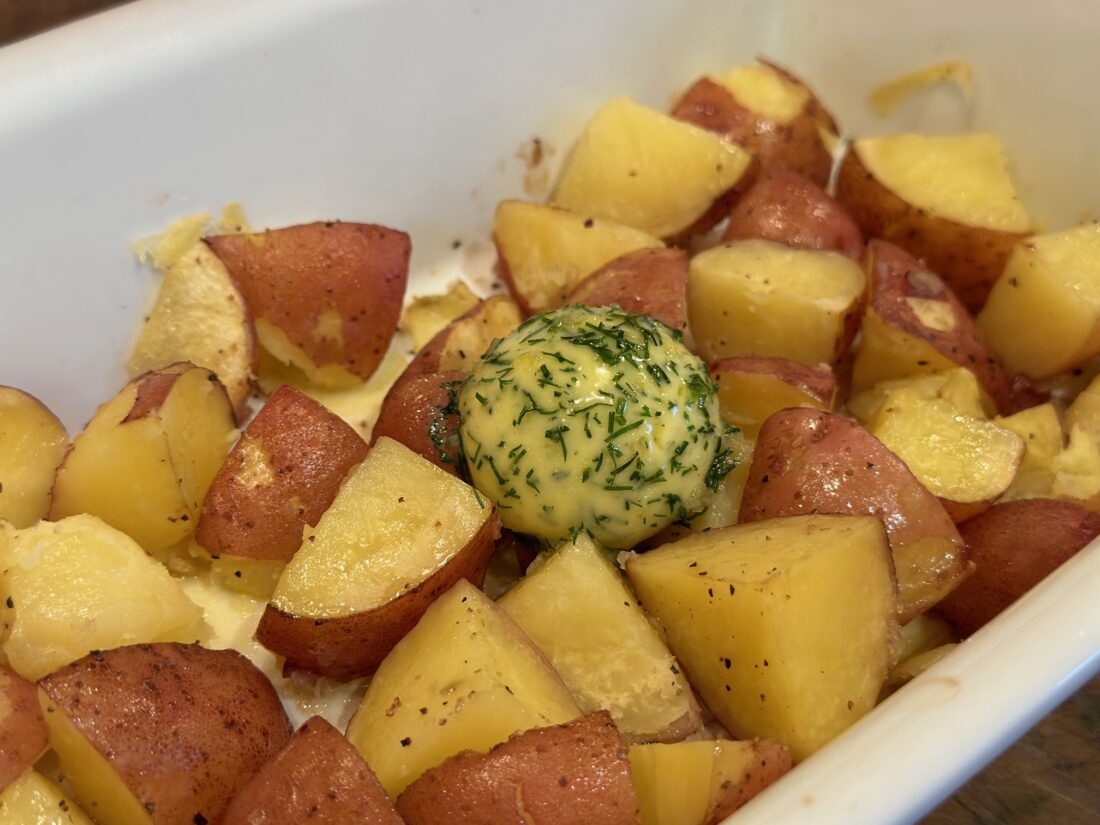 Recipe and photos by Stephanie Borzio.  Stephanie is a mom of three active boys and is an autoimmune warrior.  After battling her own health for several years, Stephanie found healing through food and lifestyle changes, including joining Blooming Glen Farm CSA of which she is a long time member.  She is a Board Certified Integrative Nutrition Health Coach who is passionate about sharing healthy living tips and real food recipes.  Instagram and Facebook: Tru You Essentials; Website: www.truyouessentials.com