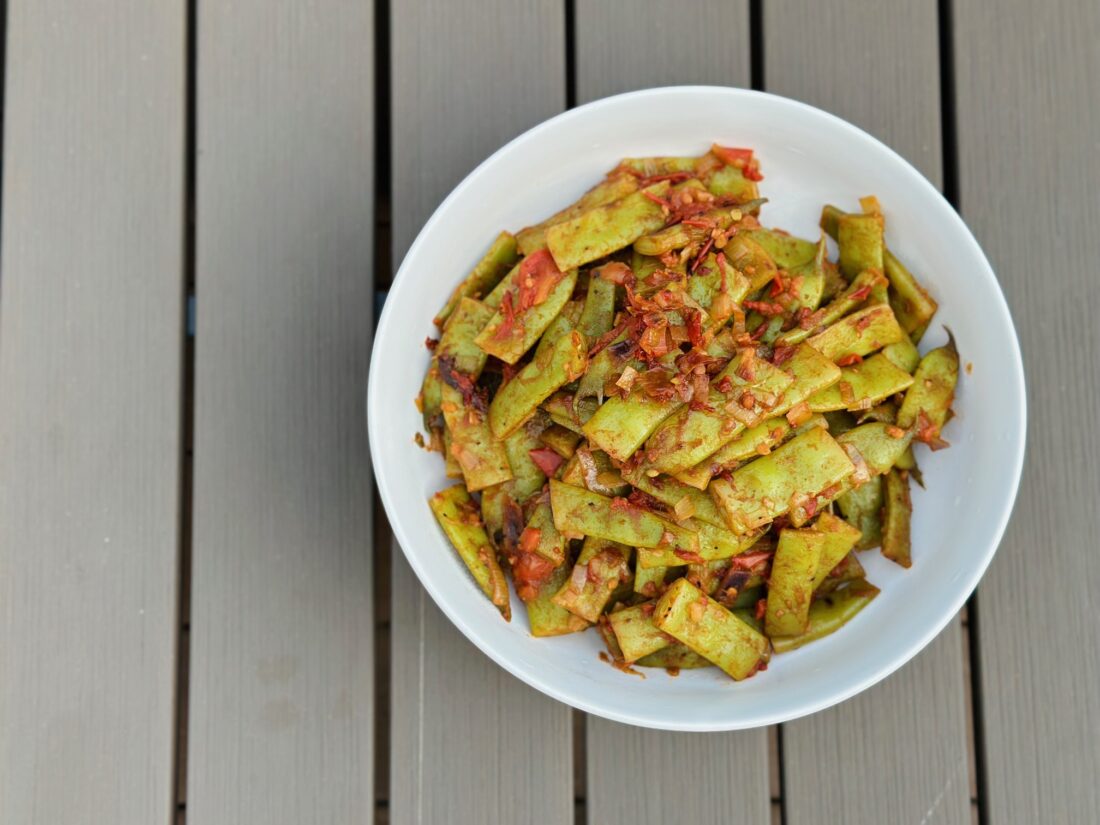 20 Jul

Braised Romano Beans

Romano beans are a type of wide and flat snap bean that originated in Italy. They are intended to be eaten whole and are typically cooked before eating- a slow-braise is the perfect method so they can soak up the flavors you pair them with. Combined with juicy fresh tomatoes, fresh garlic, and torpedo onion, this side dish is simple but full of flavor.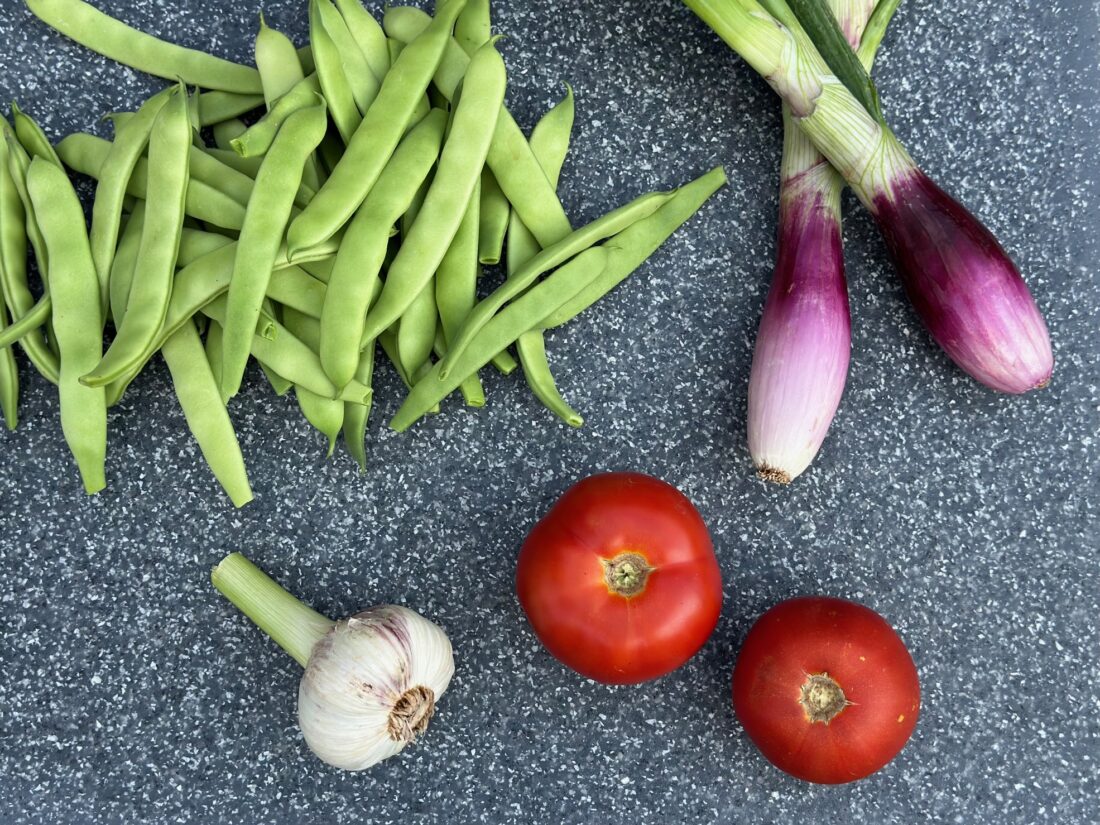 Braised Romano Beans
Ingredients:
1 Quart Romano beans*
2-3 Tbsp olive oil
1 torpedo onion, chopped (use entire onion- stem and bulb)
2-3 cloves fresh garlic, crushed
2 medium tomatoes, diced
1 tsp sea salt
½ tsp black pepper
½ tsp smoked paprika
2 Tbsp water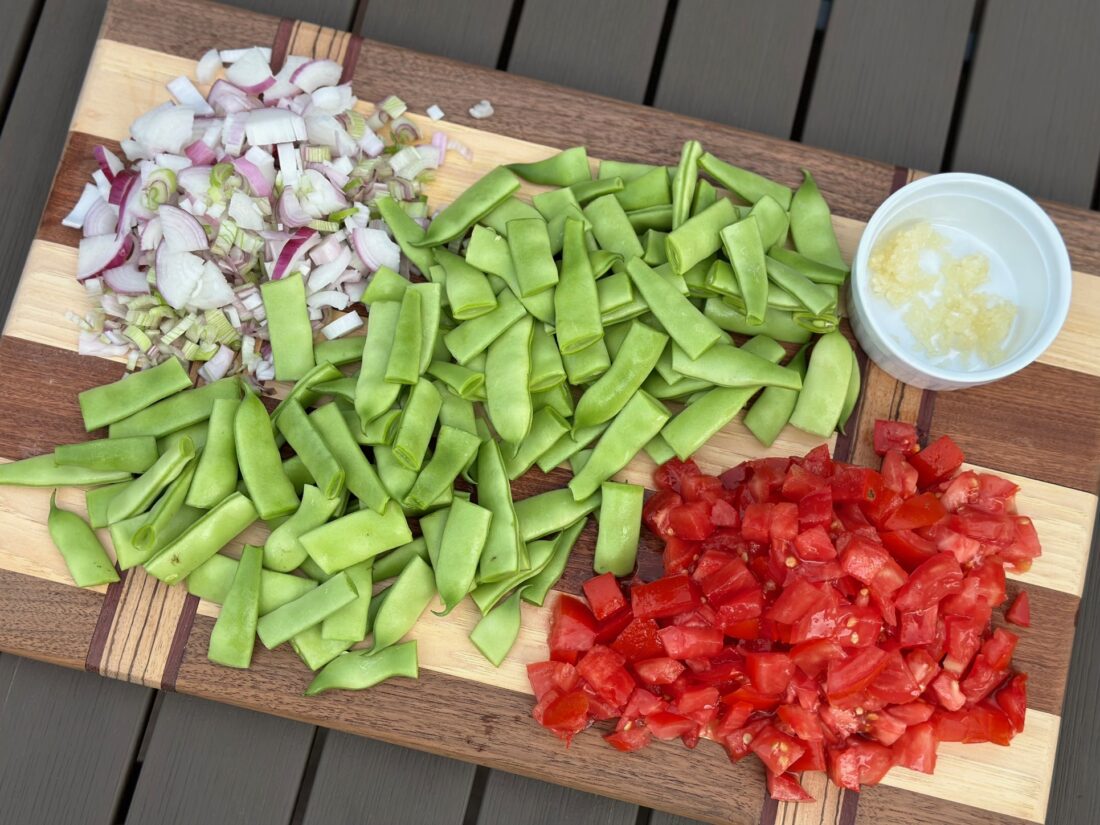 Clean Romano beans and trim ends. Cut into 1 ½- 2 inch pieces and place in a medium bowl (or leave whole if that is your preference).
On stovetop, heat olive oil in sauté pan over medium heat.
Add onion and cook for 3 minutes, stirring frequently.
Add garlic and cook for another minute.
Reduce heat to low and add in tomatoes. Stir to combine and cook for about 5 minutes.
Add beans, spices, and water. Mix all ingredients together.  Cover and cook for 15 minutes.  You may cook longer if you want a more tender bean.  We like the beans to still be a little crunchy.
If the sauce becomes dry at all, just add another tablespoon or two of water. Keep an eye on this as the beans cook.
Remove from heat and serve immediately. Enjoy!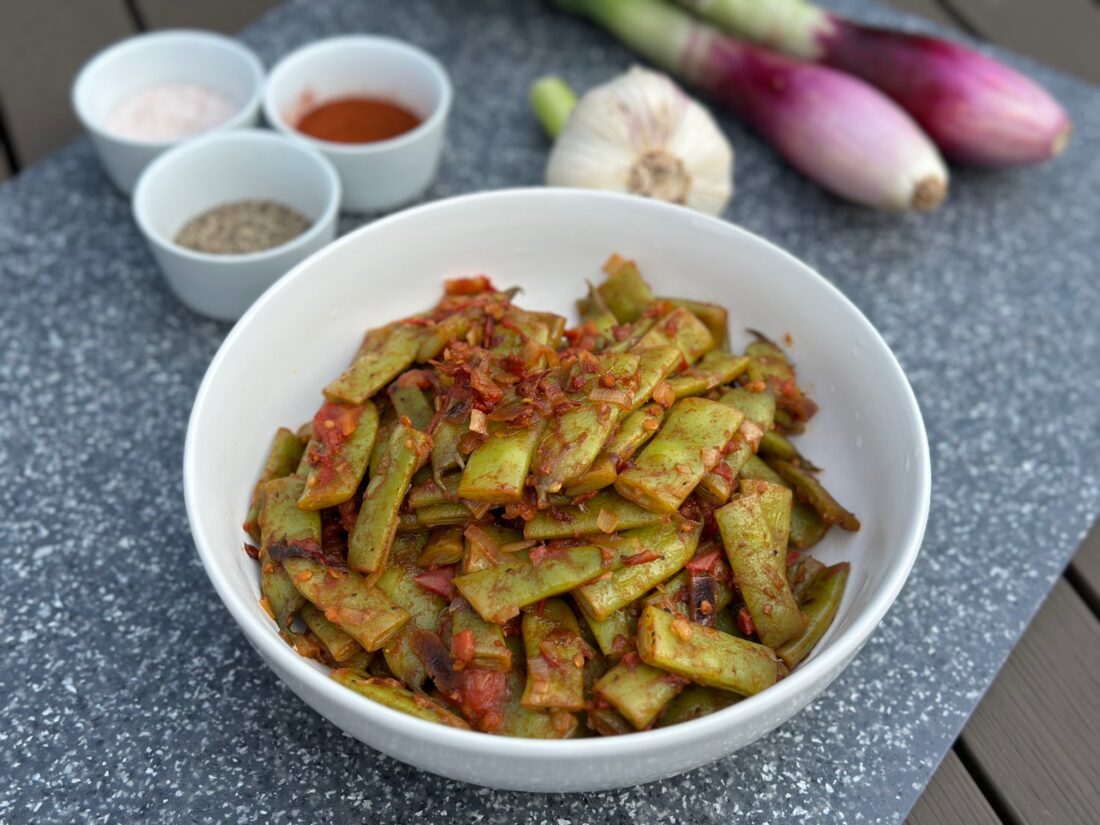 *You can substitute string beans for the Romano beans in this recipe.  I would recommend leaving them whole instead of cutting them.  The recommended cook time may vary, so check more often.
Recipe and photos by Stephanie Borzio.  Stephanie is a mom of three active boys and is an autoimmune warrior.  After battling her own health for several years, Stephanie found healing through food and lifestyle changes, including joining Blooming Glen Farm CSA of which she is a long time member.  She is a Board Certified Integrative Nutrition Health Coach who is passionate about sharing healthy living tips and real food recipes.  Instagram and Facebook: Tru You Essentials; Website: www.truyouessentials.com