21 Aug

Watermelon: Two Ways

Mmm… nothing says summer like a refreshing, juicy, crunchy slice of watermelon, does it? Big fat watermelons are in the share and at the markets again this week. This, of course, is a great thing, and not just because of the incredible taste — this big fruit offers up some big nutrition, too!

Watermelon is a natural thirst-quencher that has been shown to decrease the inflammation linked to health conditions from asthma to skin conditions. It also provides several beneficial antioxidants, including vitamin C, beta-carotene and lycopene. And, because of watermelon's high water content, calorie for calorie, it's a very good source of vitamin B6 and a good source of vitamin B1, magnesium, and potassium.

Here are two new ways to get this delicious and nutritious fruit into your belly: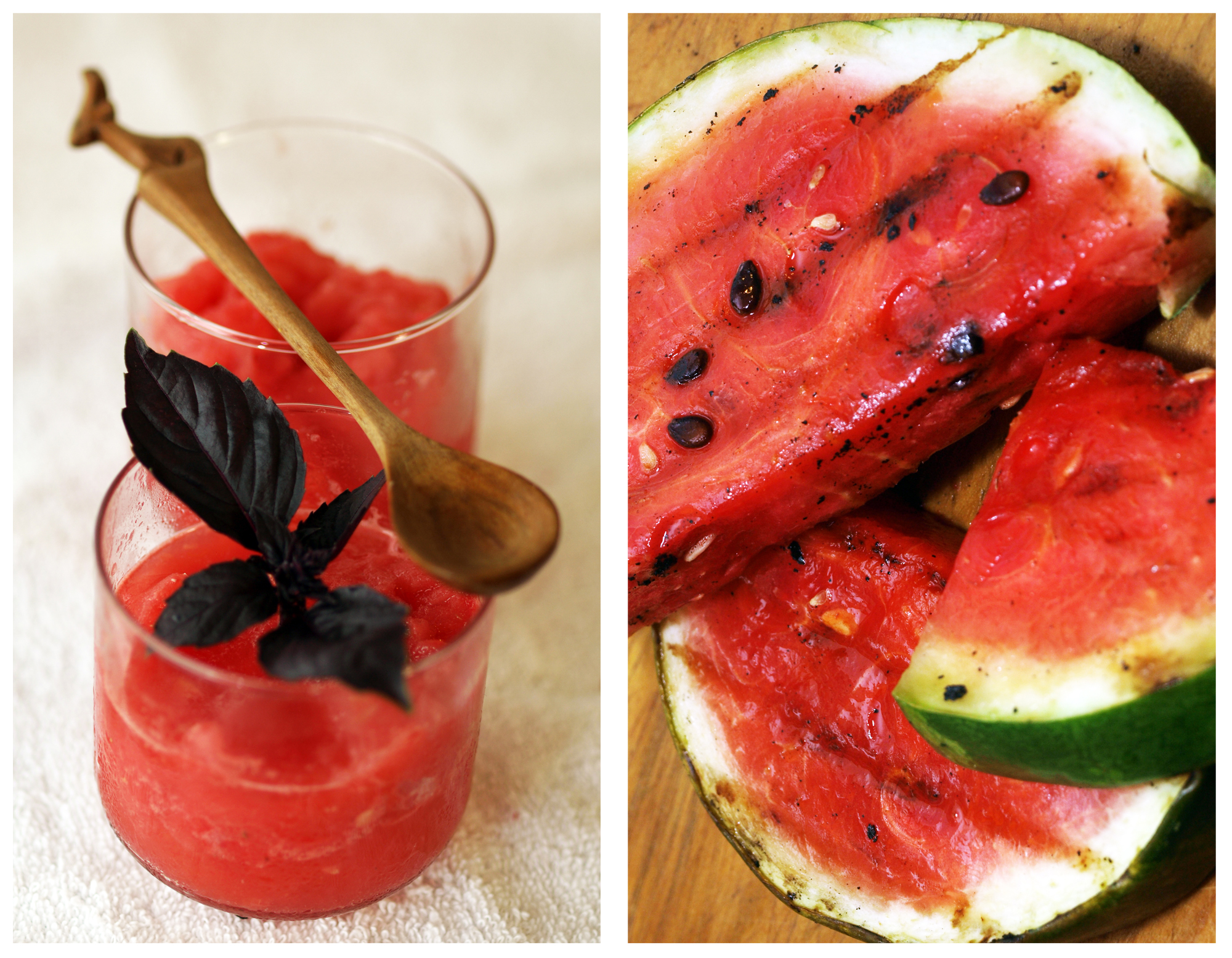 Frozen — Cut watermelon into chunks, place on a clean cookie sheet (removing seeds as you go) and freeze overnight. Frozen watermelon chunks can then be used to make all kinds of smoothies, just add your favorite juice or water, a bit of sweetener and/or fresh herbs, and blend. Our most recent favorite flavor is a raspberry-lime watermelon smoothie: Mix 2 cups of watermelon chunks, 1/2 cup water, 1/2 teaspoon raspberry agave and a squeeze of lime juice in a in a blender or food processor (or use a hand blender). Garnish with basil — or blend it in!
Grilled — Slice watermelon in 1″ slices. Place on heated grill for 2-3 minutes, flip and heat for another 2-3 minutes. You should see grill marks and the sugars from the fruit should become caramelized. Eat slices as is, or cut into chunks and serve on a bed of spring greens with vinaigrette dressing, a topping of feta cheese and/or nuts.
Post and photo by Mikaela D. Martin: Blooming Glen CSA member since 2005, board-certified health counselor, and co-founder and -owner of Guidance for Growing, an integrative wellness practice in Souderton. Read more about healthy eating and living on her site, http://guidanceforgrowing.com!