26 Feb

Here comes the sun…

Did you know that every day in February we gain 2.3 minutes of daylight? It is true that the below normal temperatures we've been experiencing this month make it hard to get outside and enjoy that extra sunlight. Typically the month of February hits the mid to upper 40s. No need to mention the single digits and negative wind chills we've all been experiencing. It may be colder than normal, but every day it is getting a little lighter as we get closer to the Spring Equinox on March 20. Over the course of February, the day length is steadily increasing. From the start to the end of the month, we gain 1 hour and 7 minutes of daylight.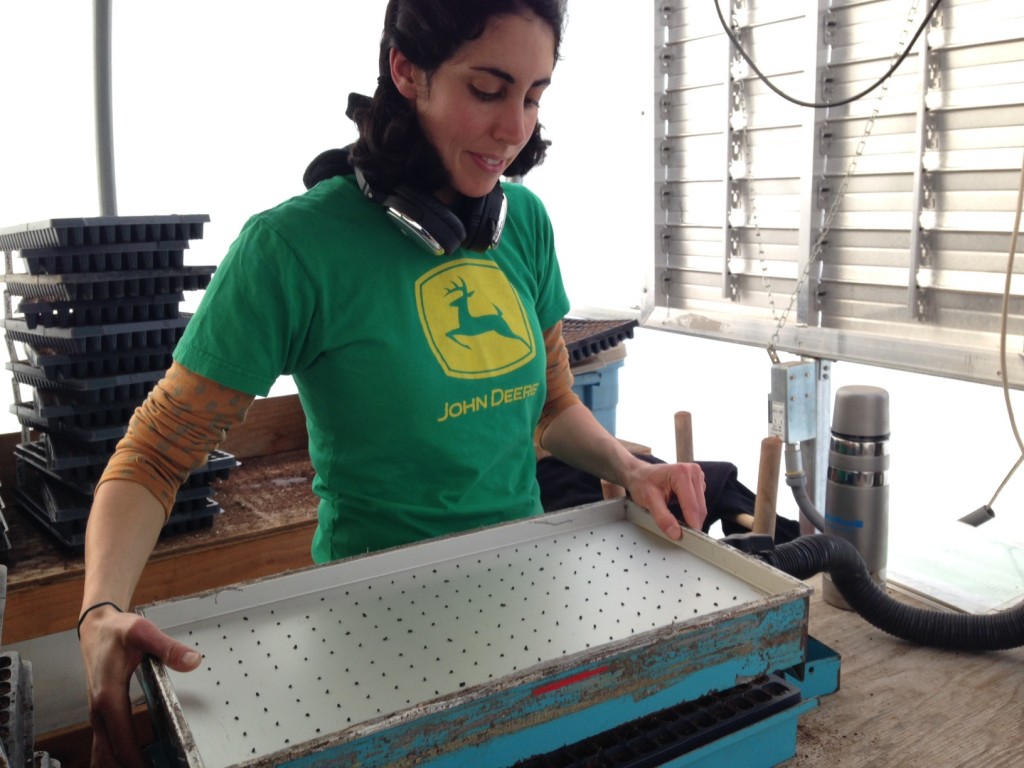 Spring will come, I promise! It does every year without fail. Despite the freezing temps, here at Blooming Glen Farm we have the heated greenhouse fired up, and seed by seed we are preparing for the season ahead. Our propagation greenhouse manager Jenna can make quick work using a vacuum seeder- averaging about 30-40 flats per hour depending on the seed size.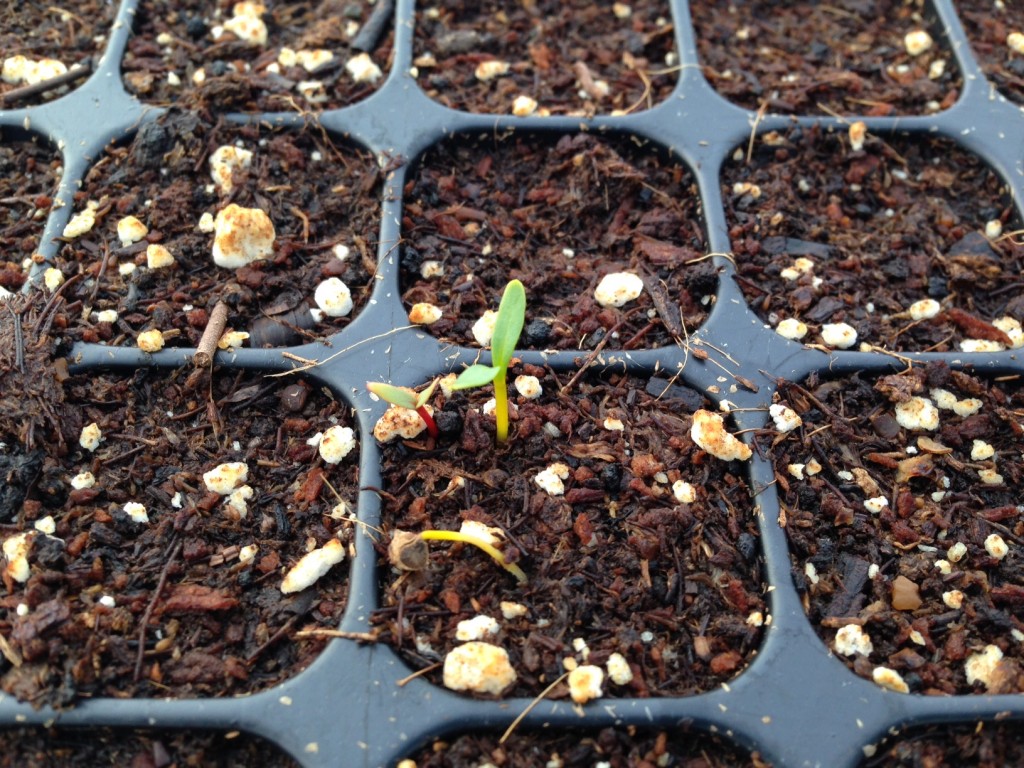 Tomatoes, swiss chard and onions have germinated. Seeded and patiently waiting on the heated bench are kale, parsley, cabbage, kohlrabi, shallots, scallions, lettuce, escarole, radicchio and more.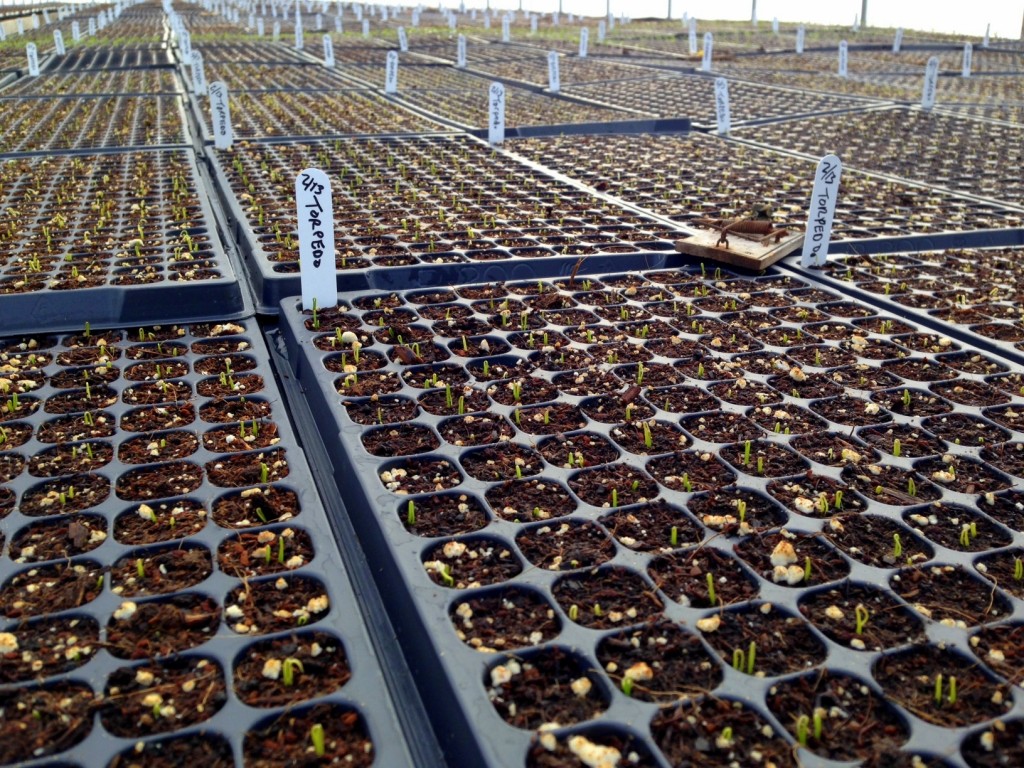 Every year foodie magazines and restaurant organizations post their food trend predictions. Though beards, trucker caps and carrhart pants may be "in", we don't consider ourselves the trend setting sort. Yet one trend everyone agrees will continue its uphill climb is interest in local organic produce. Good thing too, because I doubt we'll jump on some of their other trend forecasts, like insects (ant guacamole anyone?) or ramen noodles. Butter is back- though I can't say it ever left our house. Maybe it's the guilt that's on its way out (ditch that margarine, mom!). And it may come as no surprise to anyone that the interest in local has grown to include grains, beers and meat. And if I may add my own non-food prediction- that growing interest definitely includes local flowers.
One trend we have seriously bumped up against this winter is kale. You may not know but there is quite a kale seed shortage, thanks to the increase in popularity of baby kale and kale sprouts. Seed suppliers just cannot keep up with the demand from growers. Thankfully Tom has a good relationship with our local seed rep, and got early word of the shortage, so we are all stocked up. Have no fear- we will be growing plenty of kale this year (and sticking with full size).
Post and photos by Tricia Borneman, Blooming Glen farmer and co-owner. Tricia and her husband Tom have been growing together since 1996 and farming together since 2000. Blooming Glen Farm is entering its 10th season bringing high quality certified organic produce, herbs, fruits and cut flowers to our local community. Tricia is passionate about food, art and nature and the intersection and expression of all three here on the piece of red earth that is Blooming Glen Farm.