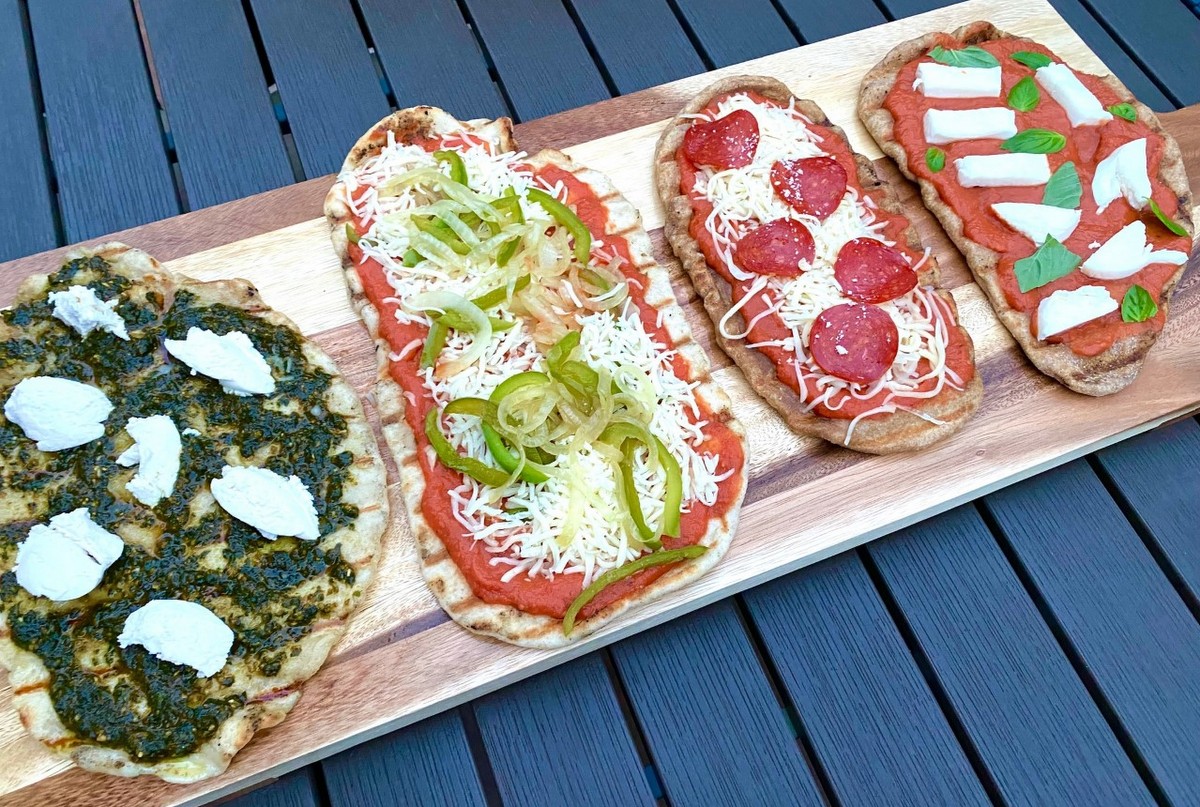 02 Sep

Grilled Pizza

Grilling during the summertime keeps the heat of cooking out the kitchen.  I have been wanting to create a grilled pizza recipe for a while and this one does not disappoint.  While it takes a little time to prepare all of the ingredients, it is a versatile recipe that can serve as a base for you to try all different kinds of pizzas!  Keep it simple with a roasted tomato sauce and freshly grated cheese from our cheese shares or top it with a homemade pesto and a little ricotta.  You can even slice up the peppers, onions, garlic, or other vegetables from our shares and create a veggie lover pizza.  Grilled pizza is amazing- cooking the crust directly on the grill grates gives it a fantastic texture and topping the pizzas with farm fresh ingredients creates an explosion of summertime flavors.

Grilled Pizza

*This recipe makes 4 personal size pizzas.

Ingredients:
2 lbs pizza dough**
3 Tbsp olive oil or avocado oil
1 tsp onion powder
1 tsp garlic powder
½ tsp sea salt
¼ tsp black pepper
½ tsp oregano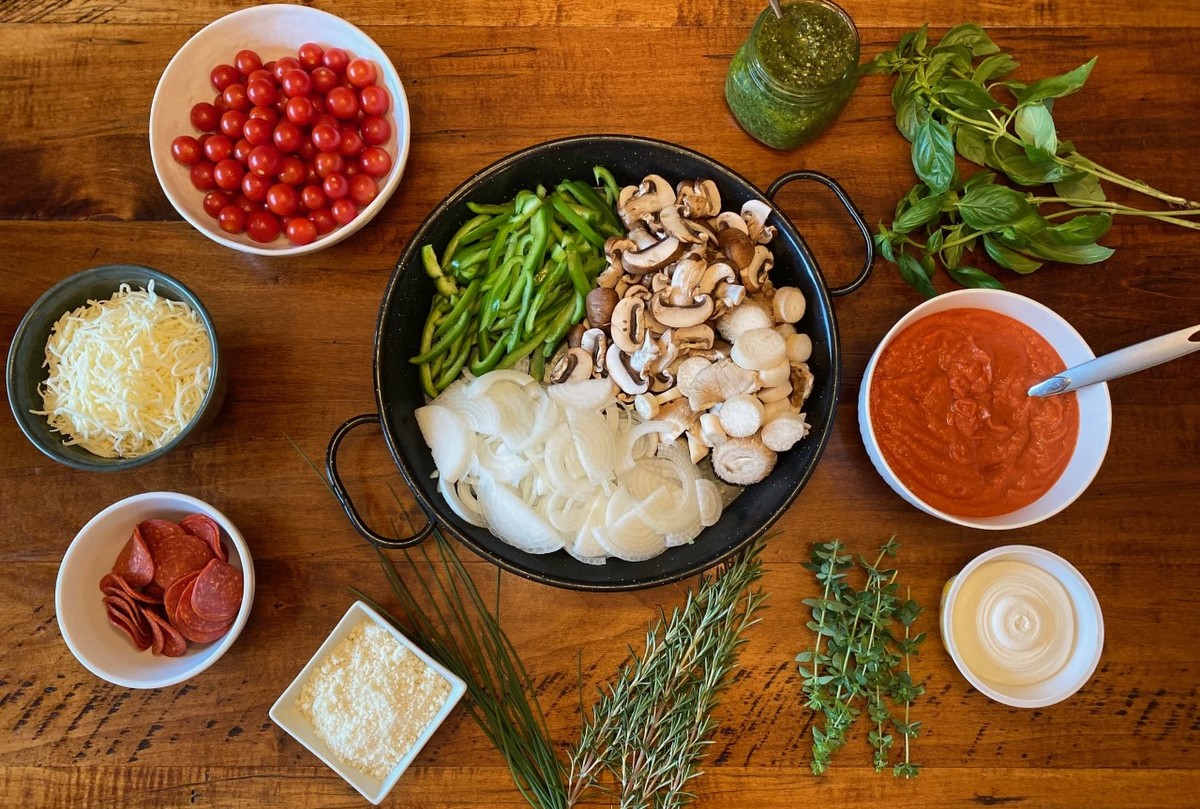 Pizza toppings of choice:
cheese
vegetables (peppers, onions, garlic, summer squash, tomatoes, etc.)
mushrooms
fresh herbs
meats (pepperoni, ham, etc.)
jalapeno popper pizza (jalapenos, onions, bacon, cheese)
taco pizza (ground beef, cheese, salsa, guacamole)
Prepare all pizza toppings first. Sauté or roast vegetables.  Make sauce or pesto.  Slice or grate cheese.  If using meat, make sure it is precooked.  Once you begin cooking, this goes very quickly, so you want to have everything prepared and ready to go.
Mix all spices together in a small bowl.
Preheat grill to medium heat- you want it about 400°F.
Split pizza dough into four equal balls. Roll each ball out onto a floured surface.  You can either create round pizzas (measuring about 8 inches in diameter) or oval pizzas (measuring about 10 inches long).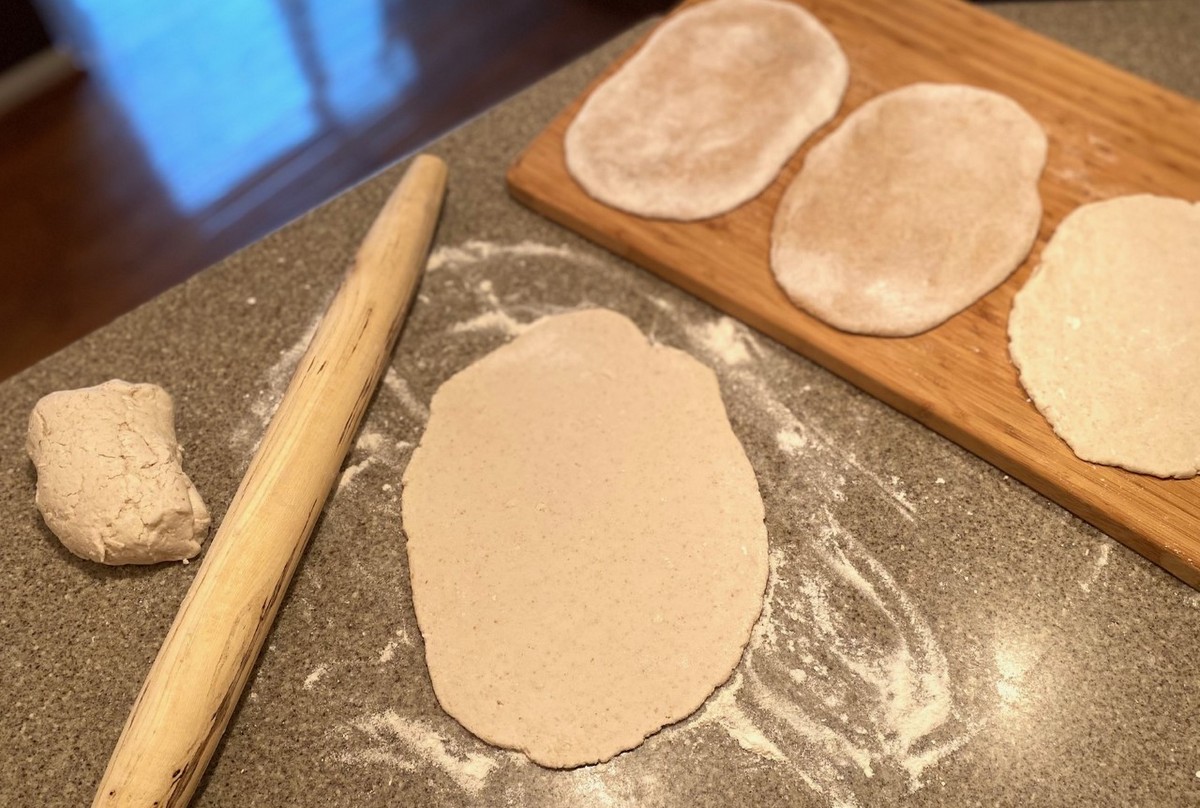 Lay your rolled dough on a flat surface- a cookie sheet or cutting board works great.
Brush each side with oil and sprinkle with the spice mix.
Place dough on the grill grates. Grill for 3-4 minutes or until you see nice grill marks on the underside of the dough.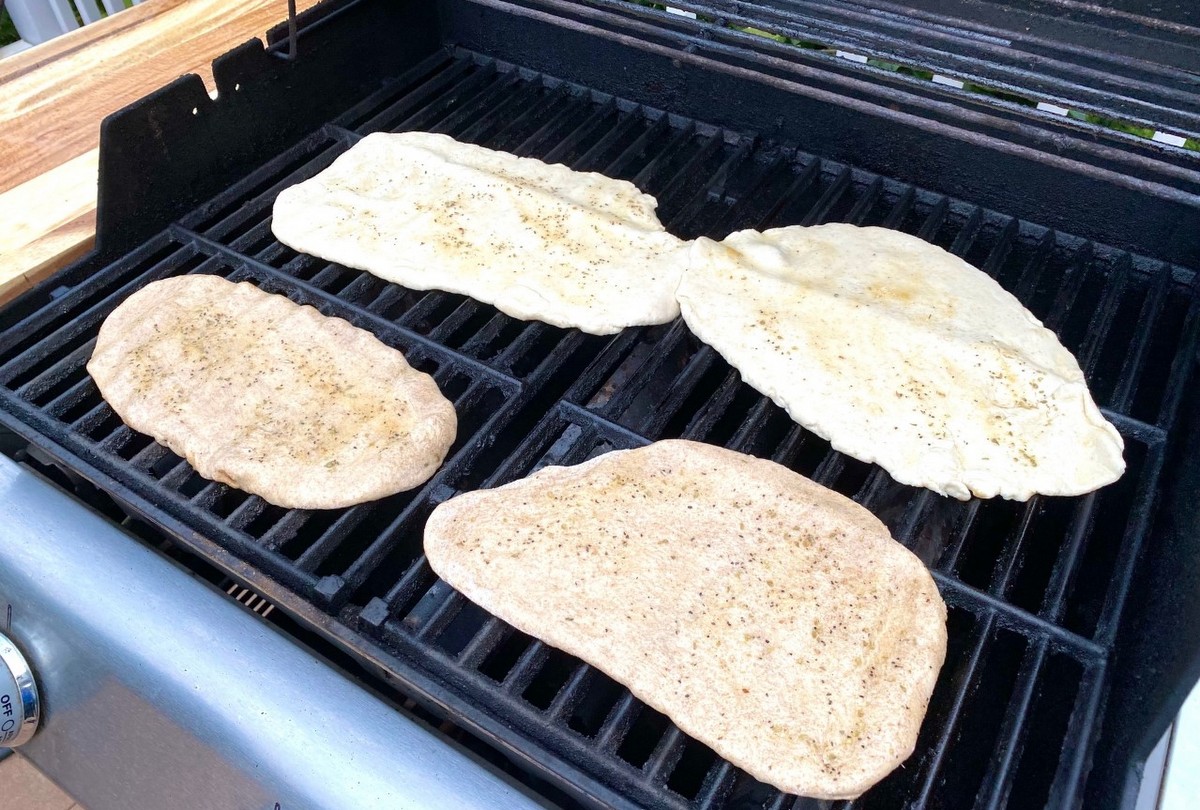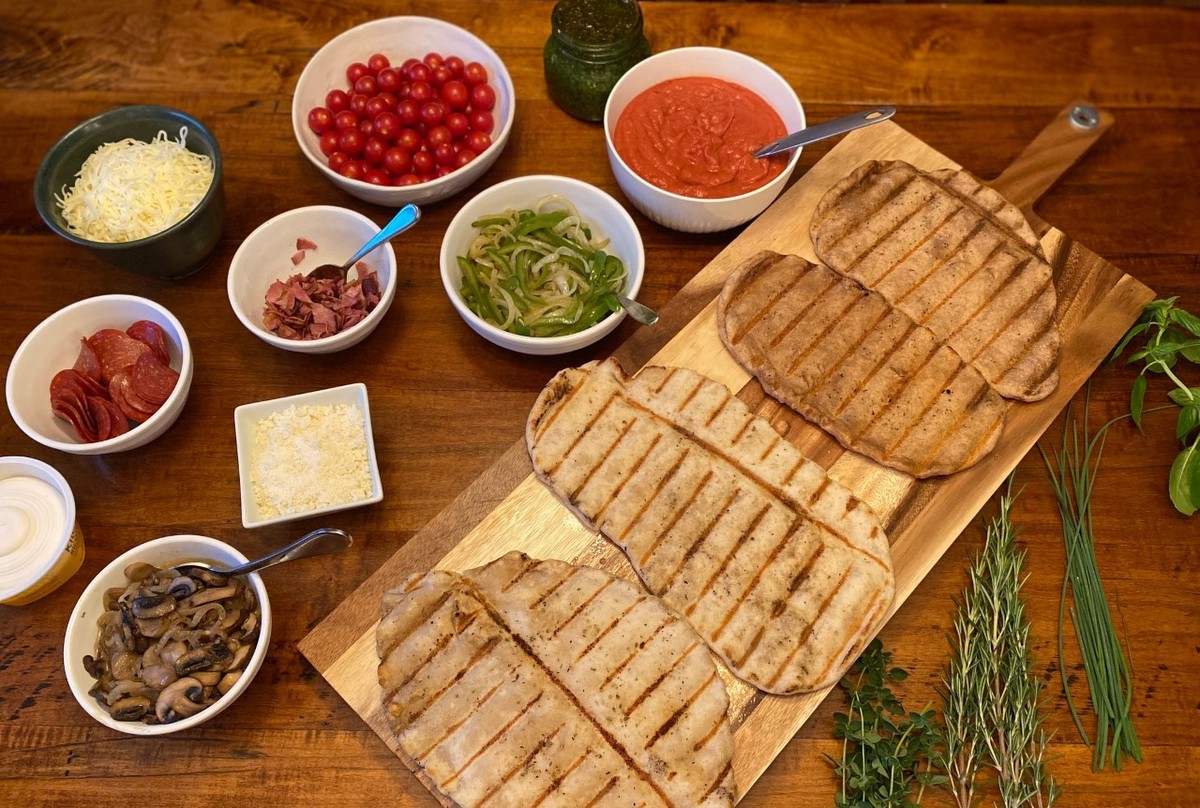 With the grilled side up, add toppings of choice.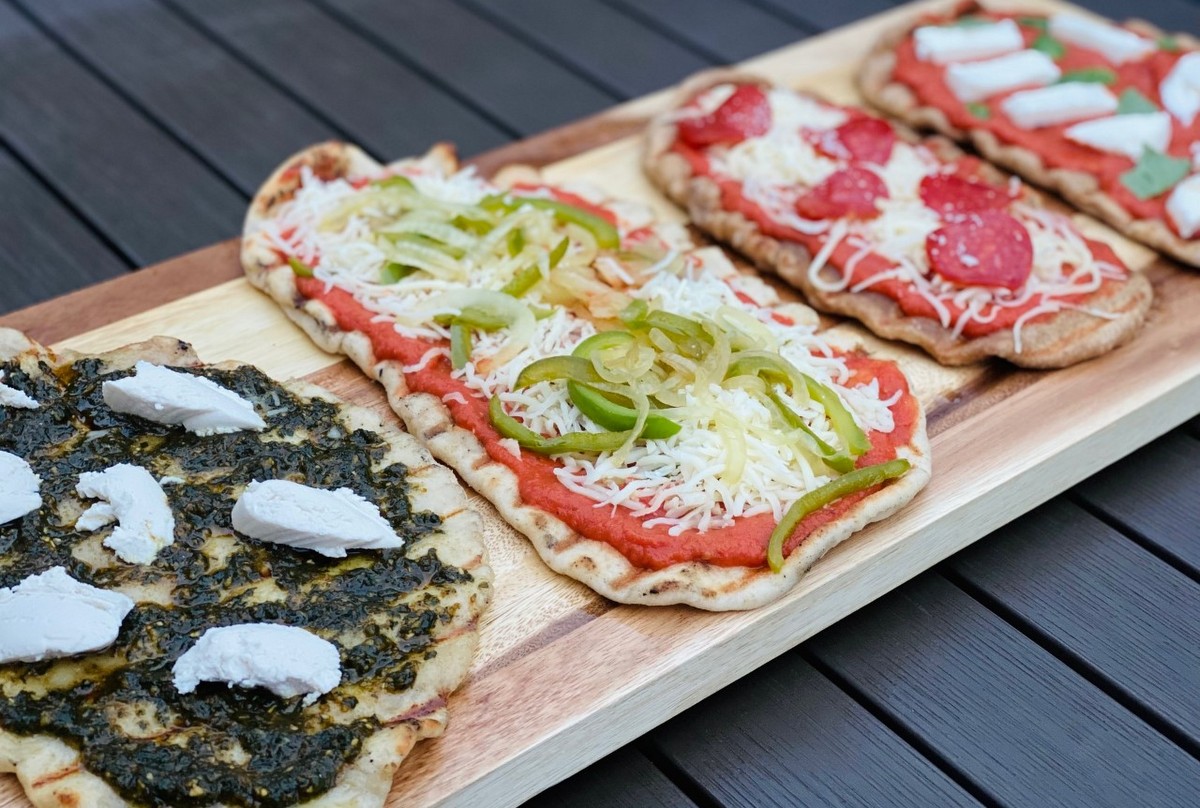 Place back on the grill and cook for an additional 4-5 minutes.
Remove from grill. Slice and serve.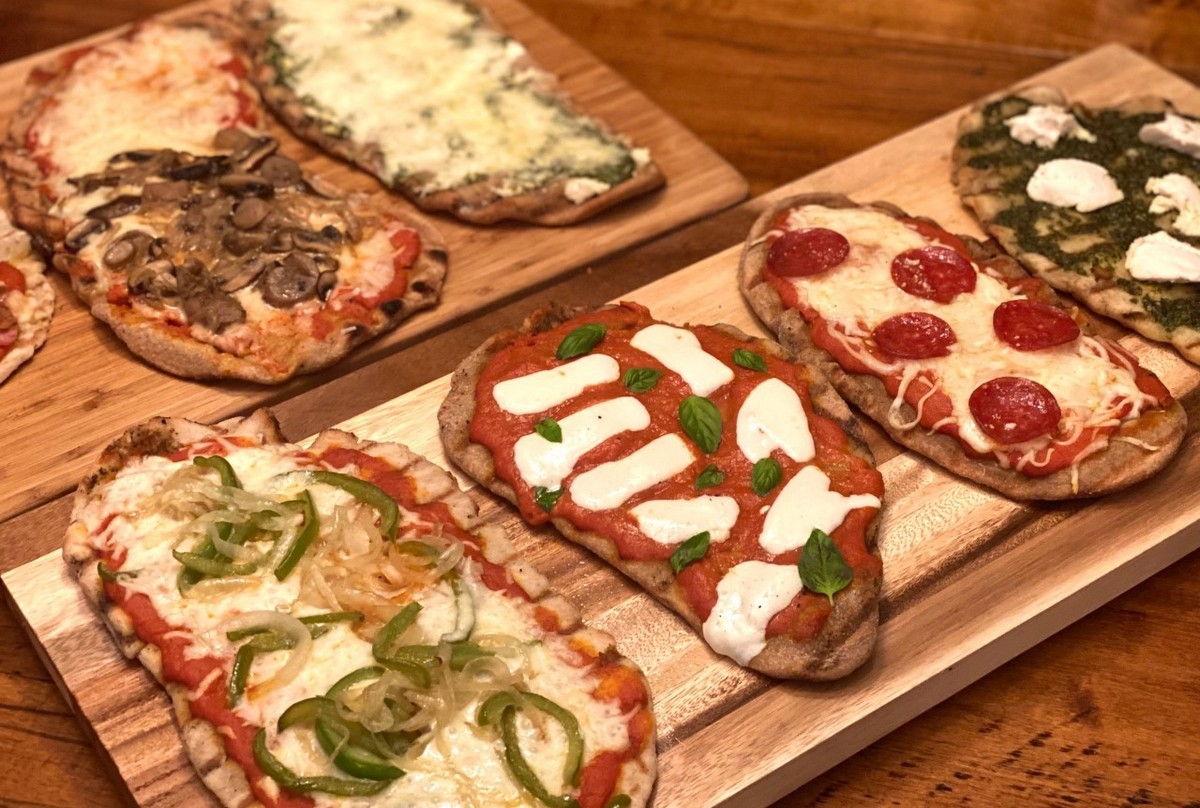 **You can make your own homemade pizza dough or use your favorite store bought one.  For those that are gluten free, I was able to find a frozen gluten free dough that was wonderful at Kimberton Whole Foods!
Recipe and photos by Stephanie Borzio.  Stephanie is a mom of three active boys and is an autoimmune warrior.  After battling her own health for several years, Stephanie found healing through food and lifestyle changes, including joining Blooming Glen Farm CSA of which she is a long time member.  She is a Board Certified Integrative Nutrition Health Coach who is passionate about sharing healthy living tips and real food recipes.  Instagram and Facebook: Tru You Essentials; Website: www.truyouessentials.com