03 Jun

First CSA share of the season

The first CSA share of the season was harvested today. Now it can finally feel like winter has passed! For the farm crew it is rewarding to see all the smiling strawberry-stained faces after the months of planting and preparation leading up to this point. The energy of the farm widens to embrace the CSA community.

Each Tuesday we will post a photo of the share here on the blog, labeled with crop names, just in case you get home and forget what you have.

Many of you may have had the chance to meet our new CSA greeter, Sandi Viscusi. Sandi will be keeping the pick-up room stocked and bountiful, and will be available to answer any of your questions during CSA pick-ups.  She's happy to offer you cooking tips as well, should you need them, or point you in the direction of the pick-your-own crops.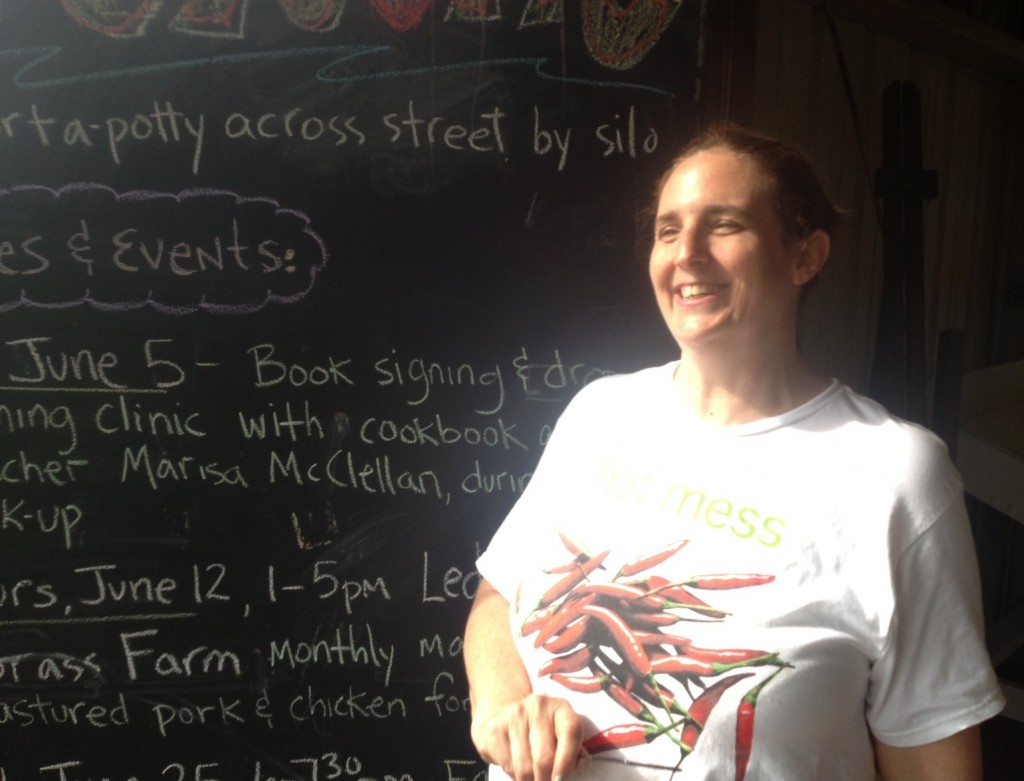 We're looking forward to a wonderful season here at the farm!
Post and photos by Tricia Borneman, Blooming Glen farmer and co-owner.