22 Apr

Biodiesel: No drilling required

What better way to celebrate Earth Day than with a delivery from our friends John and Andy of Bucks County Freedom Fuel. Here at Blooming Glen Farm we are proud of the fact that our tractors run on biodiesel. And not just any biodiesel, but locally made biodiesel. How lucky are we to have this amazing resource in our own backyard! Thanks guys!!

Bucks County Freedom Fuel collects 250 gallons of used vegetable fryer oil a week from over 40 local restaurants, hospital kitchens and community college cafeterias.
The used cooking oil from places like Bravo Pizza in Perkasie, Villa Capri in Doylestown and Los Sarapes in Chalfont is recycled into biodiesel, an actual biodegradable diesel substitute that requires no engine modification on our part.  Check out this YouTube video clip by The Raw Seed TV Show for an interview with Andy Rumbold as he describes the process in more depth.
And to top it all off, Andy's wife Dorinda takes the vegetable glycerin, a byproduct of the process of converting the used cooking oil to biodiesel, and turns it into Wash Tyme soap. Now that's recycling!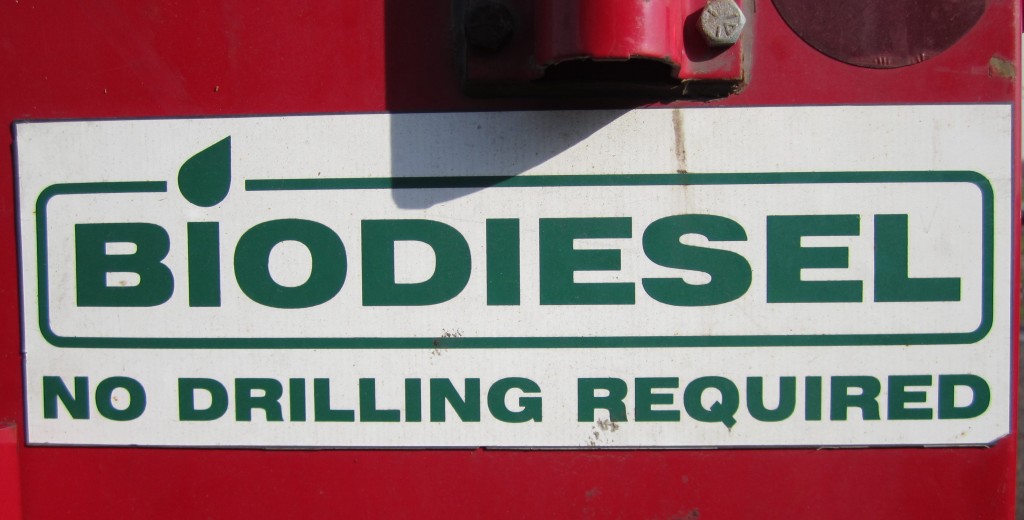 You can join Bucks County Freedom Fuel on Saturday, May 21 from 9am-2pm at 4095 Ferry Road in Doylestown for a community recycling event to support local charities. Bring used cooking oil and get free soap! Check out Bucks County Freedom Fuel's website for more details and information.