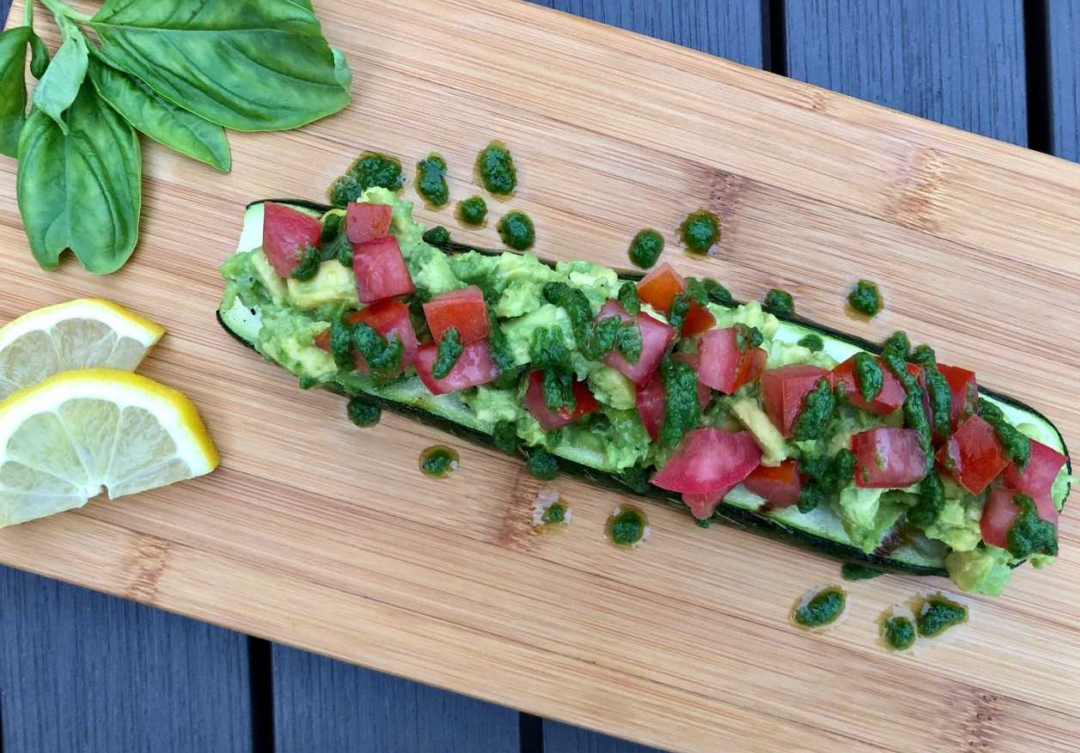 11 Jul

Zucchini Toast

Avocado toast is all the rage these days.  Well…how about zucchini toast instead!  This recipe showcases the summer squash, garlic, tomatoes, and basil that we got in our CSA shares this week.  It is a really easy recipe that can be made as a side or can be the main dish for breakfast, lunch, or dinner!

Ingredients
1 zucchini or yellow squash (preferably a larger one)
Olive oil
2 avocados
2 cloves garlic, minced
Pinch black pepper
2 pinches sea salt
Lemon juice
½ tomato
1 batch basil garlic sauce

Basil Garlic Sauce
¼ cup basil leaves, packed
2 cloves garlic, roughly chopped
3 Tbsp olive oil
½ tsp onion powder
2 pinches sea salt
Pinch black pepper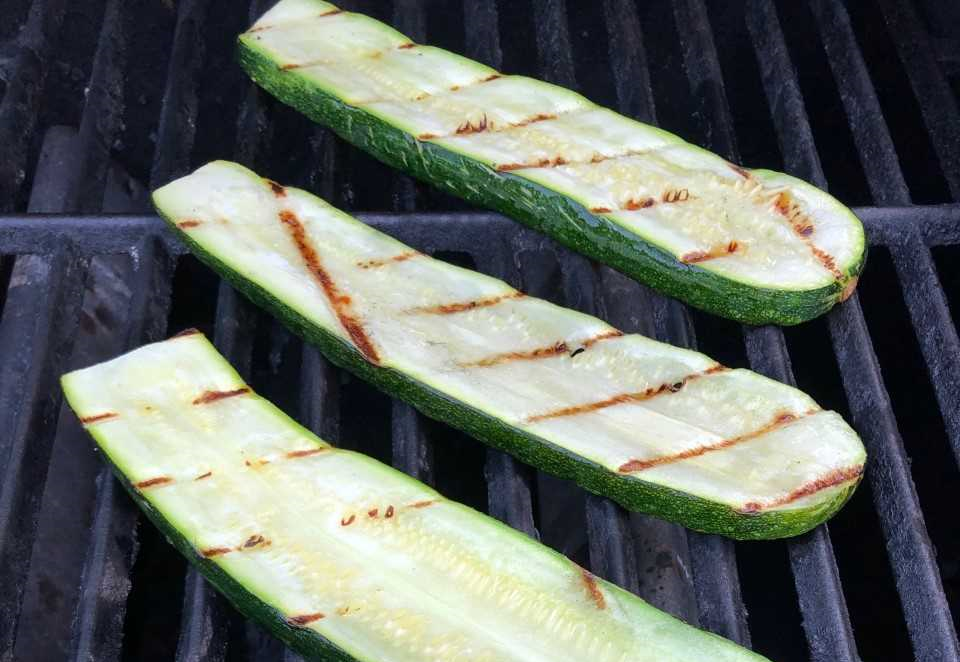 Cut zucchini lengthwise about ½ inch thick. Brush with olive oil.
Heat grill to about 400-450° Grill zucchini slices about 3 minutes per side.
In a medium bowl, combine avocados, garlic cloves, black pepper, and sea salt. Use a fork to mash the ingredients together.
Remove seeds from tomato and chop.
Make basil garlic sauce by placing all ingredients in blender. Blend until well combined.
Assemble toast.

Place grilled zucchini slice on plate.
Top with ½ of the mashed avocado mixture.
Drizzle with lemon juice.
Add chopped tomato.
Drizzle the basil garlic sauce on top.

Enjoy!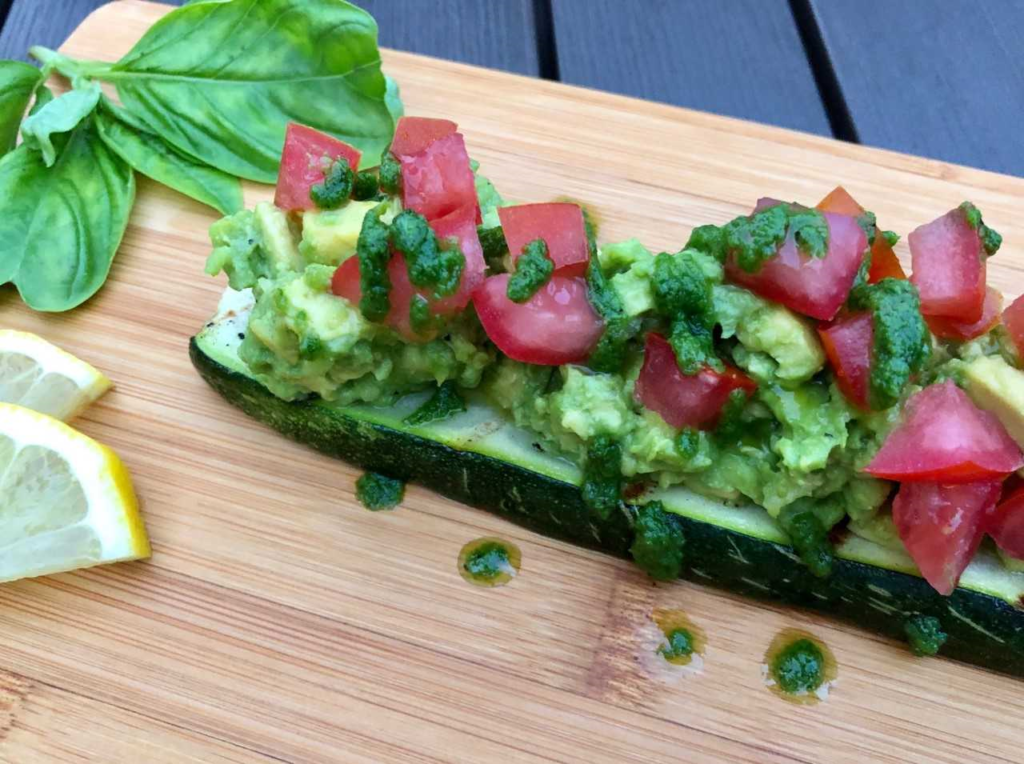 Recipe and photos by Stephanie Borzio.  Stephanie is a mom of three active boys and is an autoimmune warrior.  After battling her own health for several years, Stephanie found healing through food and lifestyle changes, including joining Blooming Glen Farm CSA of which she is a long time member.  She is a Board Certified Integrative Nutrition Health Coach who is passionate about sharing healthy living tips and real food recipes.
Instagram and Facebook: Tru You Essentials, Website: www.truyouessentials.com