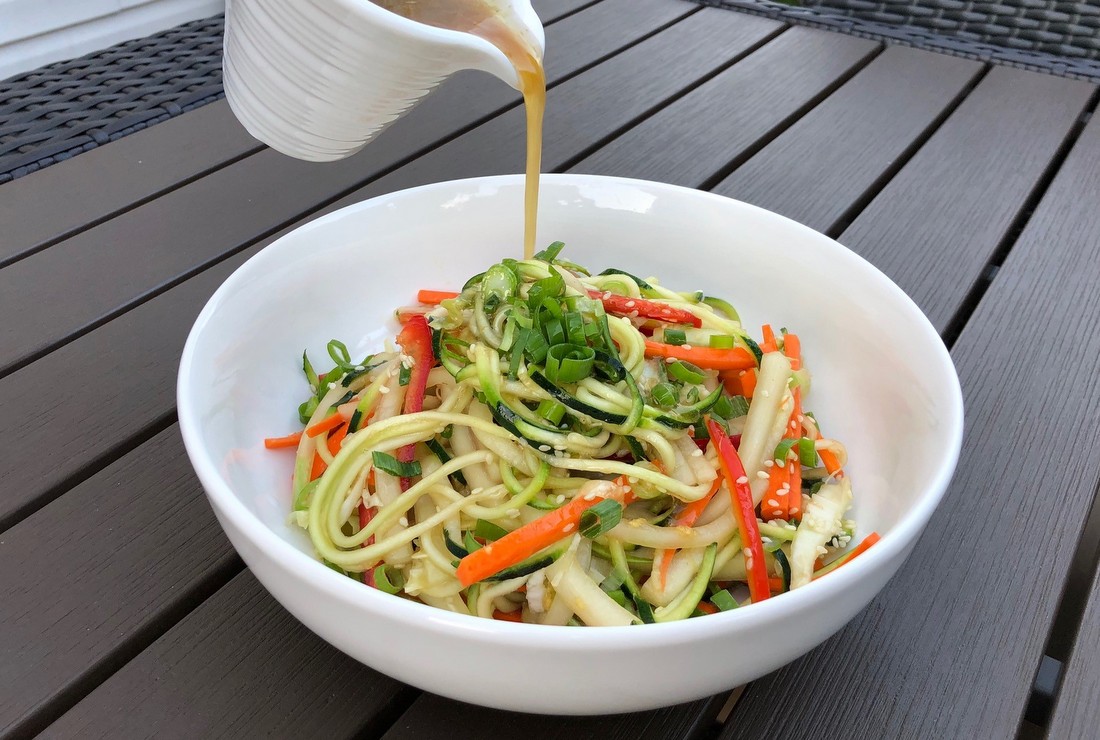 Fresh organic produce is a staple in our home.  We are so grateful during CSA season because Blooming Glen Farm provides us with an amazing array of vegetables.  I really love creating colorful dishes that are full of flavor and this salad is one of my personal favorites.  Just be sure to carve out a little time for all of the chopping that this salad requires!
Zoodle Salad
Salad Ingredients:
2 zucchini- spiralized *
2 carrots- peeled and julienned
2 sweet peppers- julienned
3/4 cup cabbage- finely chopped
1-2 green onions- chopped
1 cucumber- peeled, seeds removed and julienned
1-2 Tbsp sesame seeds
Dressing Ingredients:
6 Tbsp avocado oil
3 Tbsp apple cider vinegar
1-2 tsp raw honey
4 Tbsp coconut aminos (can sub soy sauce if you want)
1 clove garlic, minced
1 tsp freshly grated ginger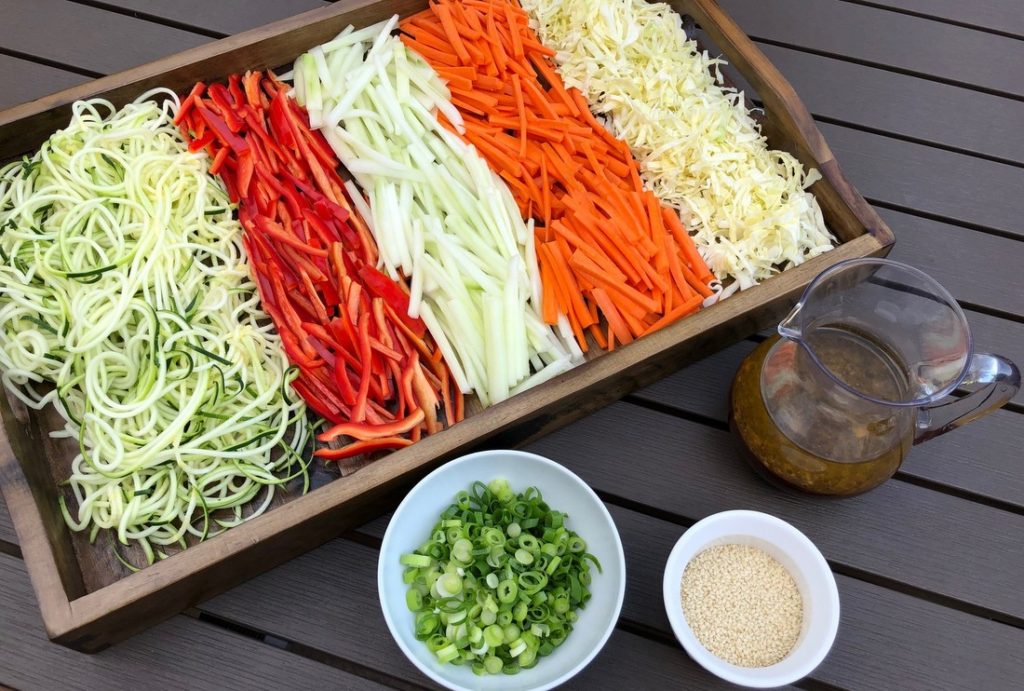 Combine all salad ingredients in large bowl.  Combine dressing ingredients in small bowl and mix well.  Pour dressing over salad and toss to coat.  Allow 15-20 minutes for veggies to marinate before serving.  This salad is best eaten the day it is made, so I recommend only dressing what you will eat.
*I love spiralizing my zucchini and making "zoodles" out of them.  But if you do not own a spiralizer, you can use a mandolin or a vegetable peeler to create more of a linguini "zoodle".
**I added chicken to this salad.  I made an extra batch of dressing and marinated a few pastured chicken breasts in it.  After cooking the chicken, I thinly sliced them and added to the salad.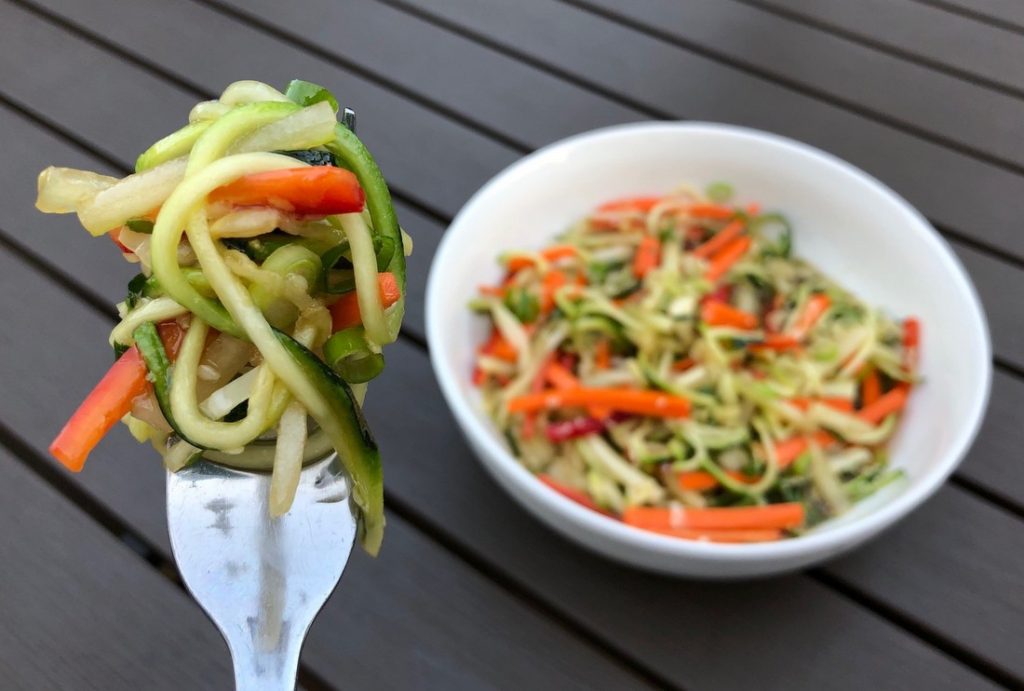 Recipe and photos by Stephanie Borzio.  Stephanie is a mom of three active boys and is an autoimmune warrior.  After battling her own health for several years, Stephanie found healing through food and lifestyle changes, including joining Blooming Glen Farm CSA of which she is a long time member.  She is a Board Certified Integrative Nutrition Health Coach who is passionate about sharing healthy living tips and real food recipes. Instagram and Facebook: Tru You Essentials, Website: www.truyouessentials.com