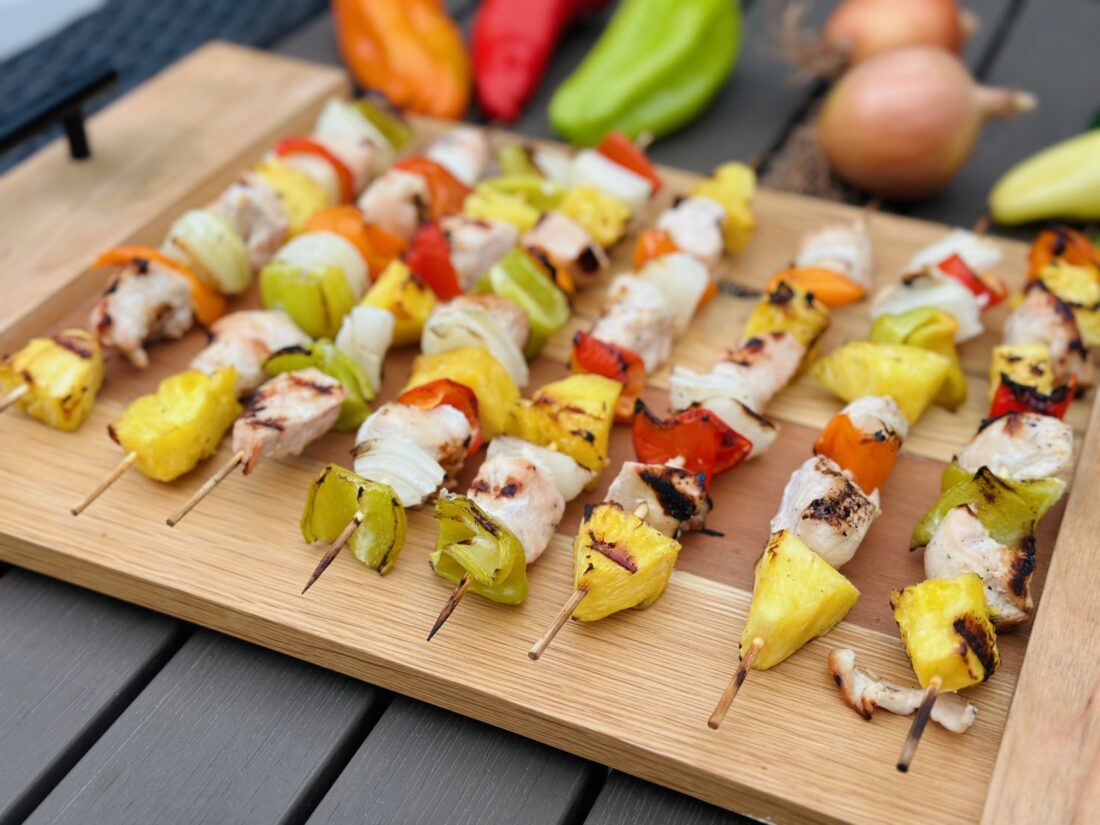 31 Aug

Sweet and Spicy Chicken Kabobs

The farm has been bursting with peppers- hot peppers, bell peppers, sweet peppers, and cubanelles.  This recipe came as an idea from my brother and is perfect for your Labor Day barbecue. The hot peppers are used in a marinade for the chicken, while the other peppers are chopped up with onions to add to the kabob. Cooked on your grill, these kabobs are simple to assemble, beautiful and delicious!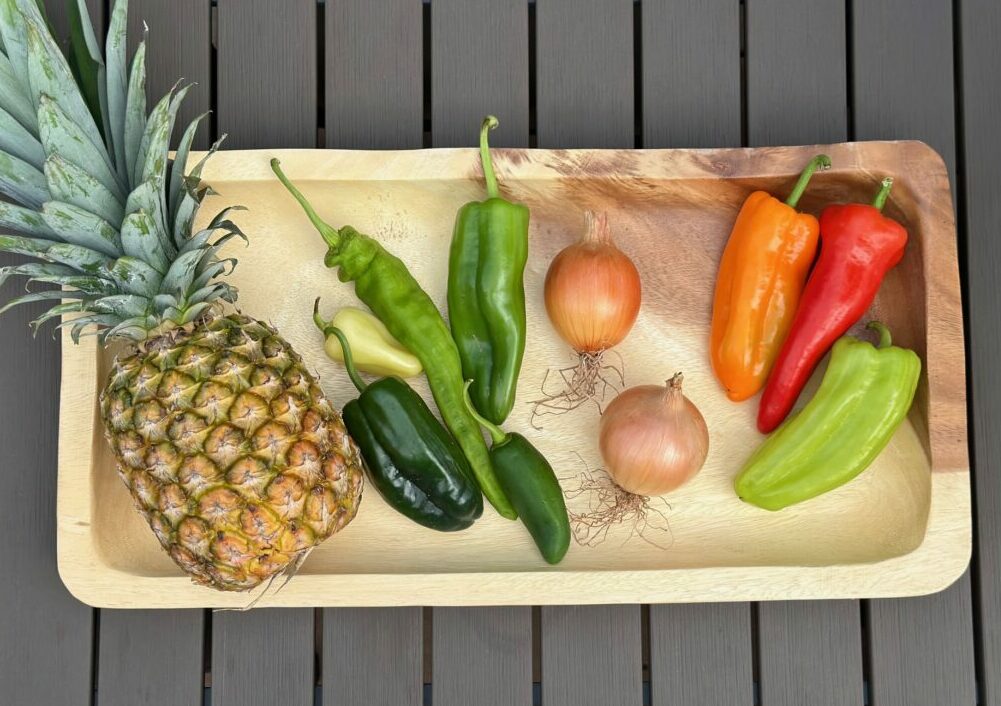 Sweet and Spicy Chicken Kabobs
Ingredients:
½ pound boneless chicken breasts, cut into 1-inch cubes
½ fresh pineapple, peeled and sliced into cubes
2 sweet onions, peeled and cut into chunks
3 peppers (sweet, bell, or cubanelle), cut into 1-inch pieces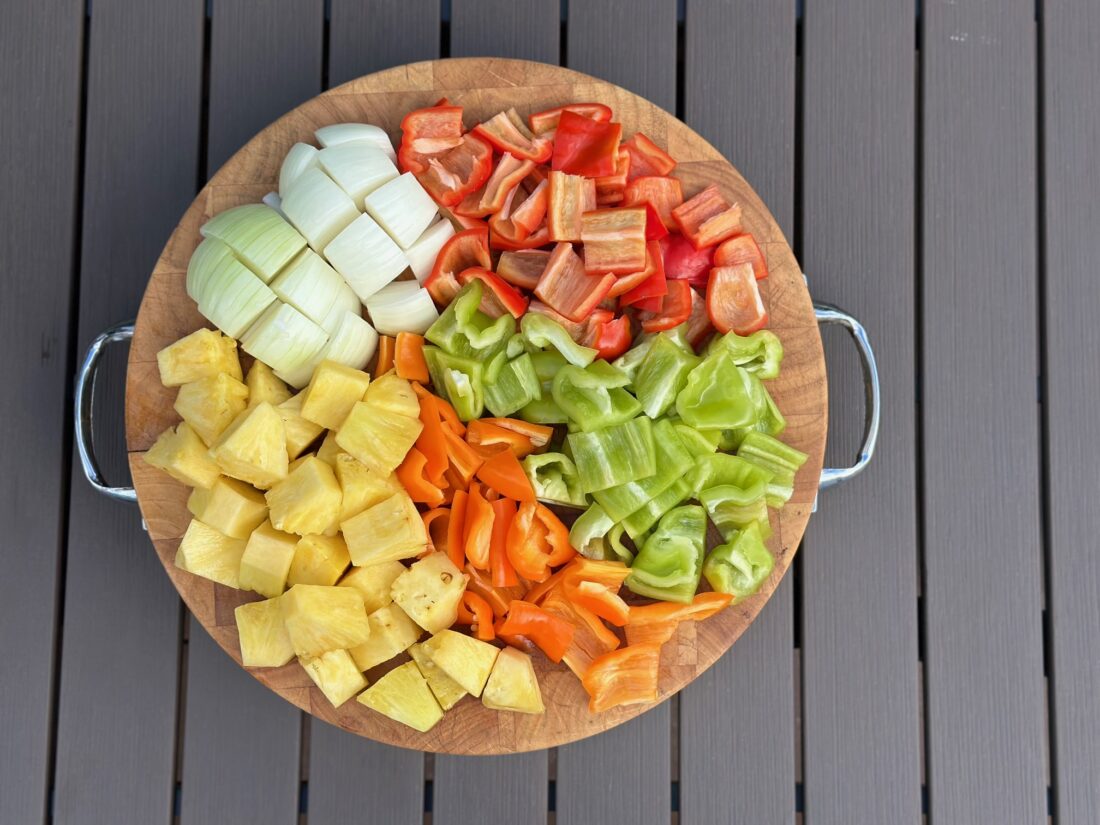 Marinade Ingredients:
½ cup pineapple juice
1 hot pepper, stem removed*
½ tsp sea salt
1/8 tsp black pepper
*You can use any hot pepper.  The one you choose will dictate the level of "heat" in the marinade.
**If you really enjoy spice, you can even add some chunks of hot peppers to the kabobs.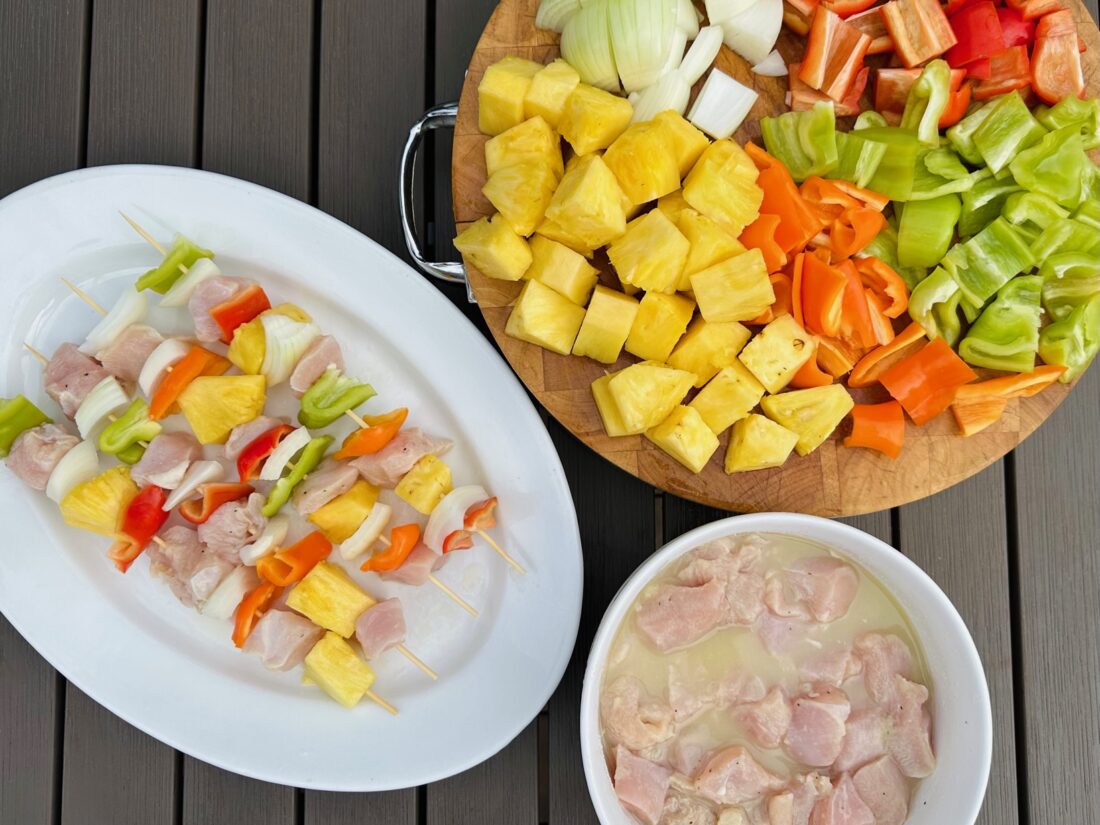 Prepare all kabob ingredients as listed above.
In a blender, combine marinade ingredients. Blend until fully combined.
Place chicken cubes in glass dish or bowl. Pour marinade over top and toss to coat.  Cover and refrigerate for at least two hours.  You can even marinate overnight.
You will need skewers. If using metal skewers, you don't need to do anything extra.  If you are using wooden skewers, be sure to soak them in water for at least an hour before cooking kabobs.
After chicken is done marinating, assemble kabobs. Place a few pieces of chicken, some pineapple cubes, pepper pieces, and onion chunks on each kabob.
Preheat grill.
Once grill is hot, turn it down to low. It should be about 300-350°F.
Oil grill grates and then place kabobs in a single layer. Cook for about 20-25 minutes, rotating about every 5 minutes.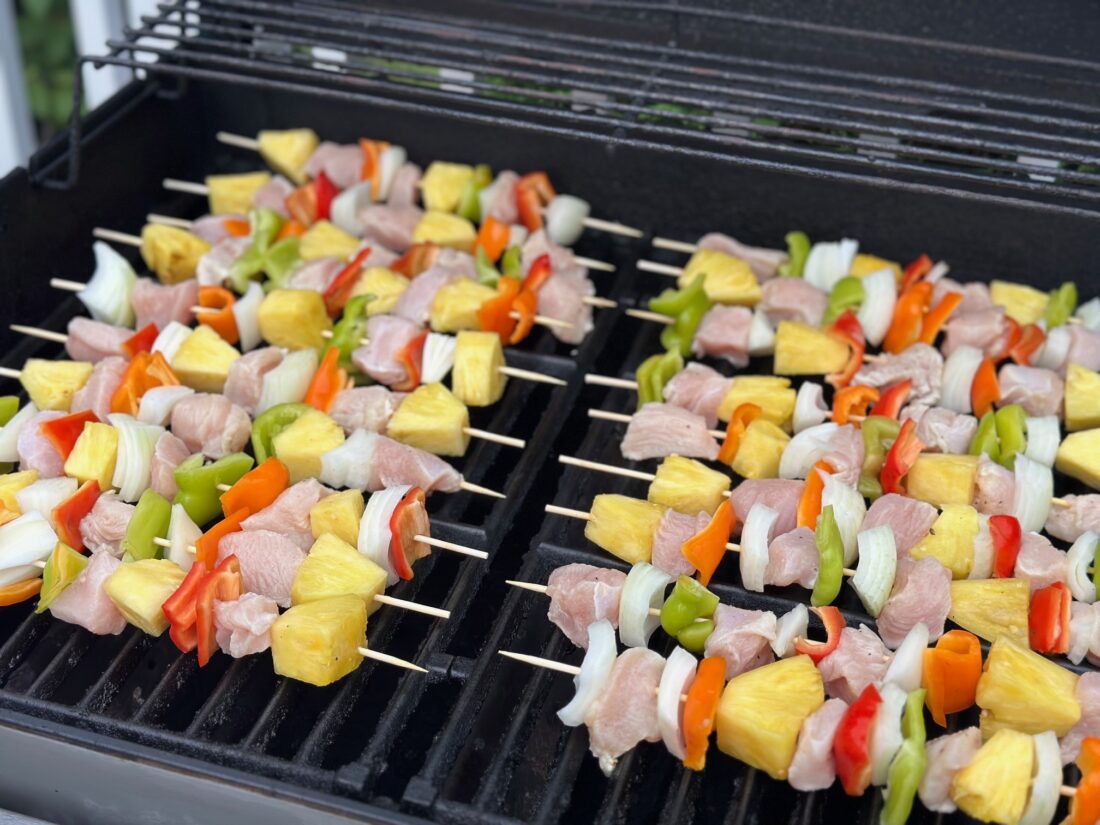 After about 20 minutes, test a piece of chicken to make sure it is cooked through. Once chicken is done, remove kabobs from grill.
You can serve the kabobs as is or with a side of rice.
Enjoy!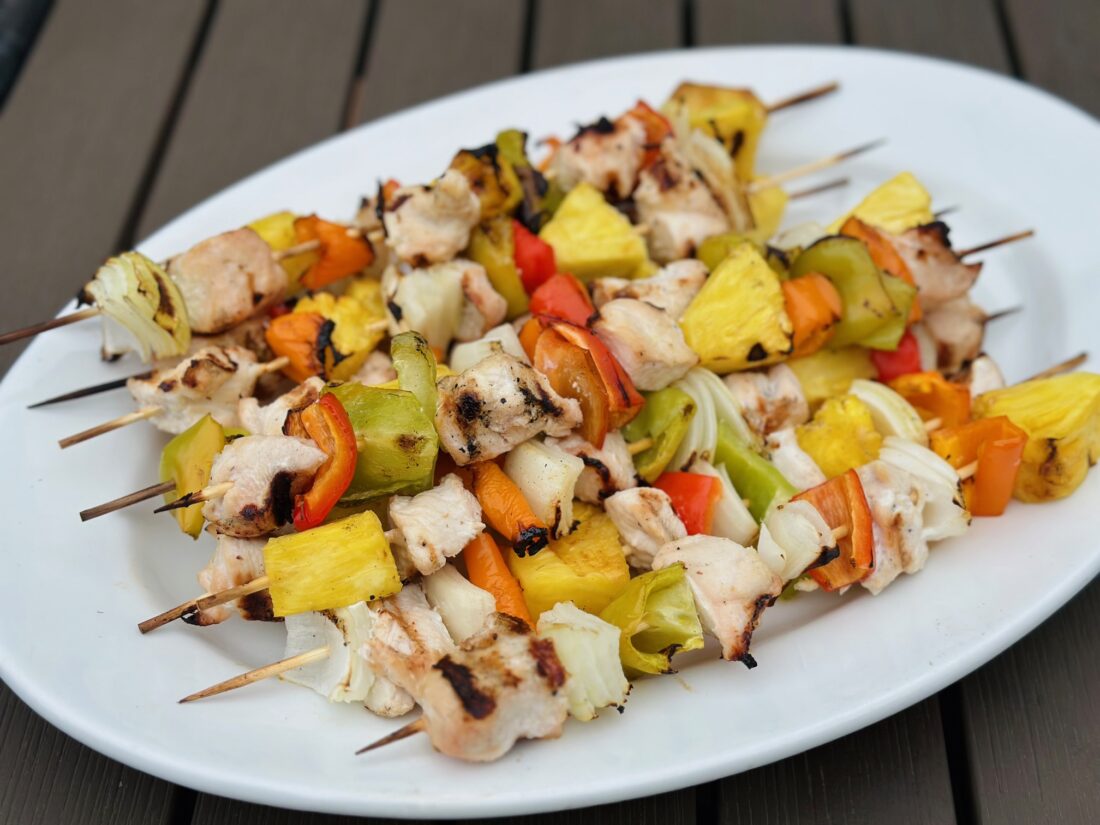 Recipe and photos by Stephanie Borzio.  Stephanie is a mom of three active boys and is an autoimmune warrior.  After battling her own health for several years, Stephanie found healing through food and lifestyle changes, including joining Blooming Glen Farm CSA of which she is a long time member.  She is a Board Certified Integrative Nutrition Health Coach who is passionate about sharing healthy living tips and real food recipes.  Instagram and Facebook: Tru You Essentials; Website: www.truyouessentials.com