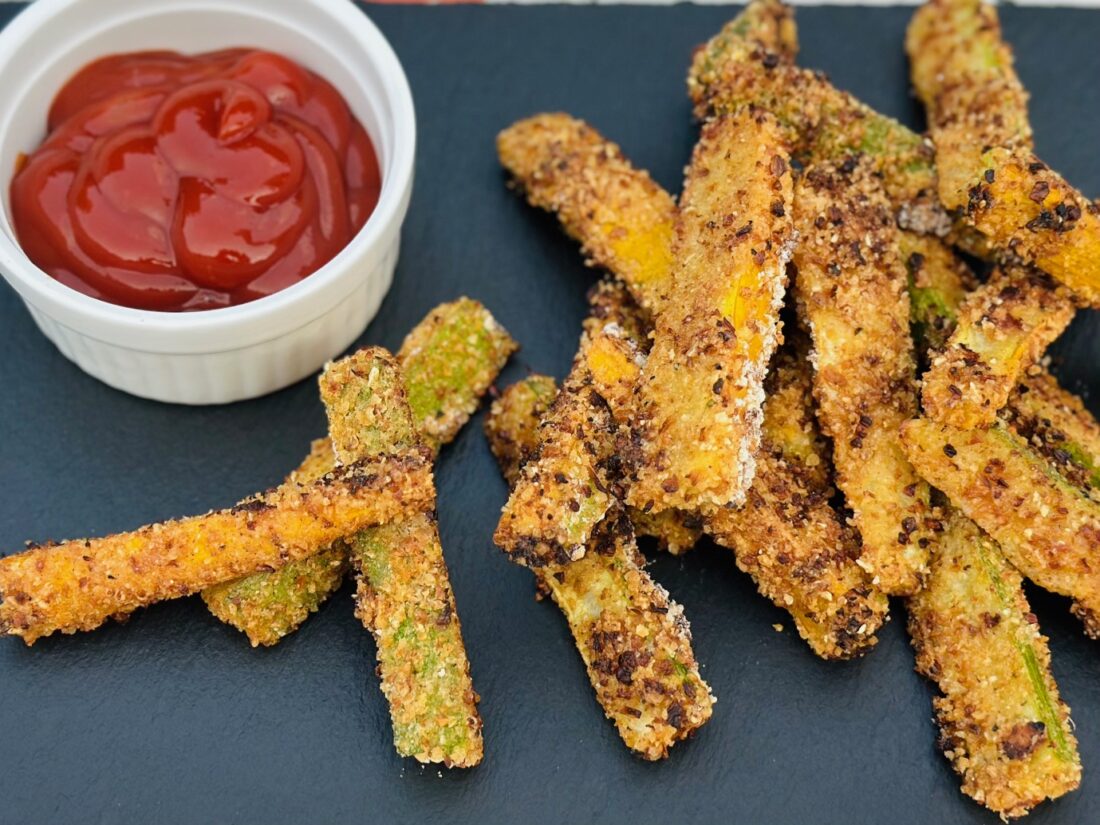 02 Aug

Summer Squash Fries

Summer squash is abundant this time of year. There are so many amazing ways to enjoy squash- raw, roasted, grilled, pickled, or even baked into some incredible desserts.  This recipe showcases the summer squash as a "fry"- a great way to serve these vegetables in a way that pleases even the youngest crowd.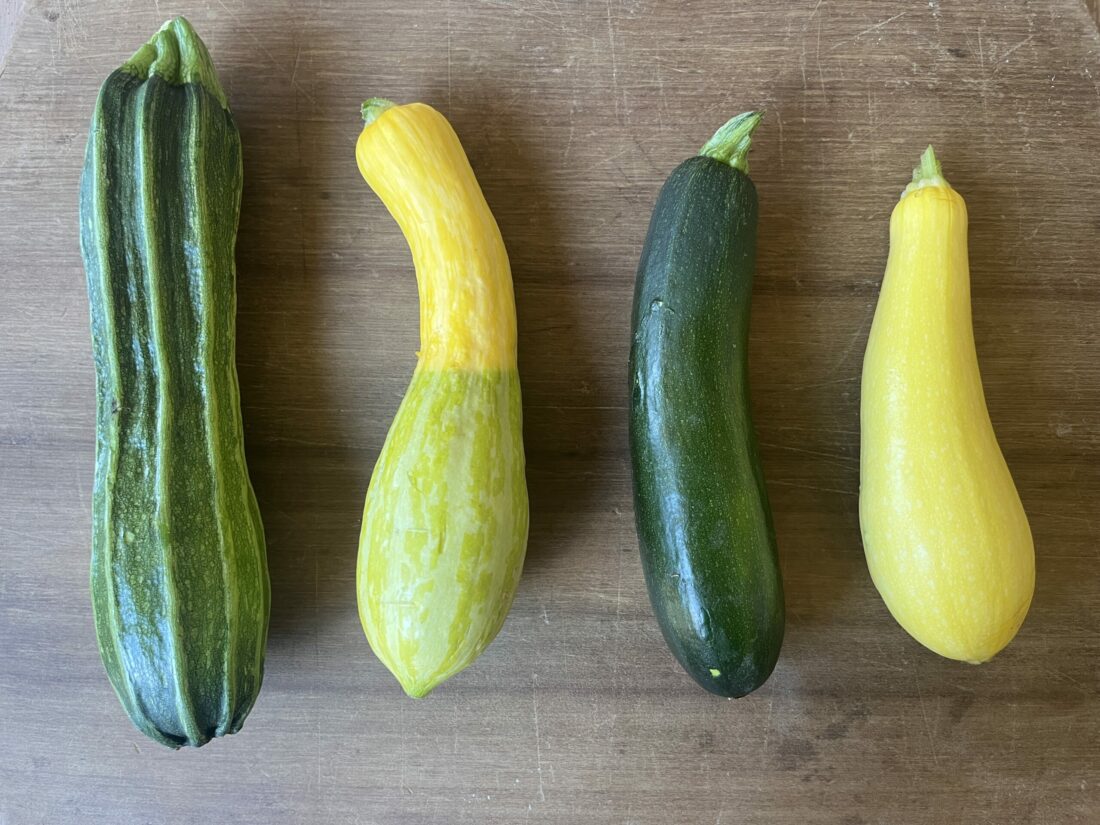 Summer Squash Fries
Ingredients:
2 medium sized summer squash, any variety (around 2 pounds)
1 egg
¾ cup bread crumbs
¼ cup flour
½ tsp sea salt
¼ tsp black pepper
¾ tsp garlic powder
¾ tsp onion powder
½ tsp paprika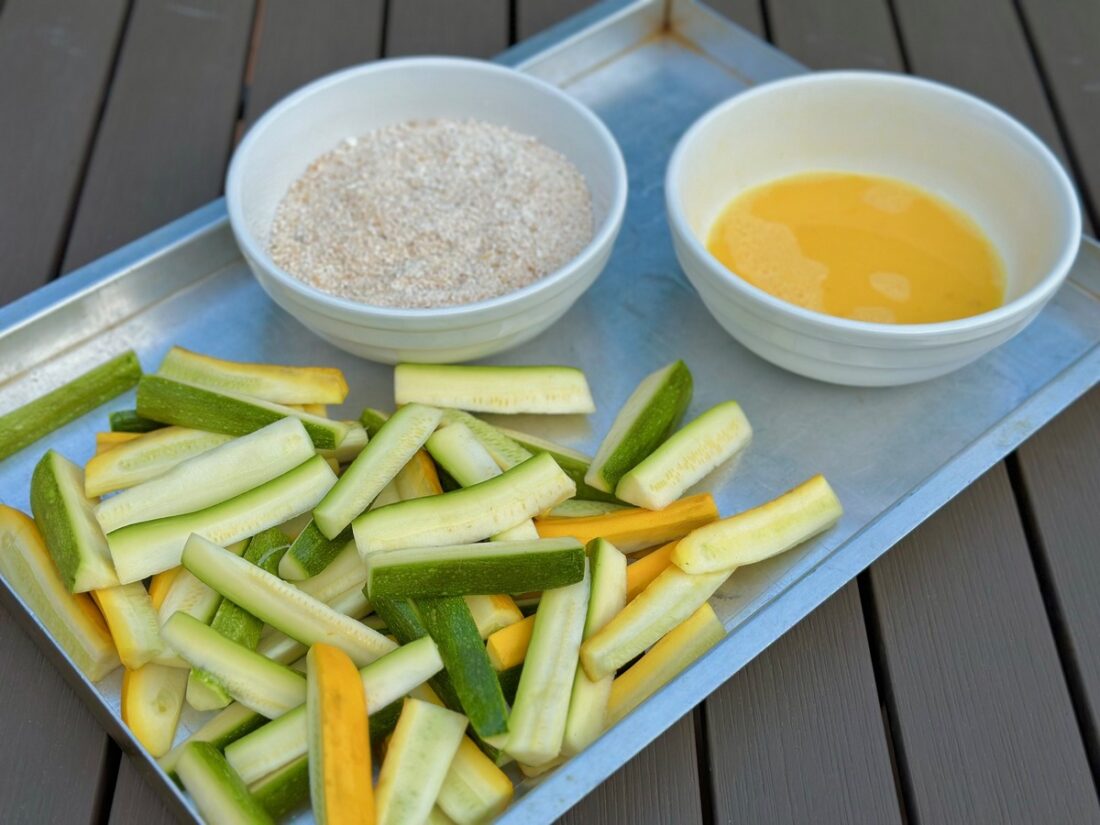 Cut ends off of summer squash. Cut in half lengthwise and then in half again.  Cut into strips about 3 inches long and ½ inch wide.  Pat dry.
Whisk egg in one bowl. In another bowl, combine bread crumbs, flour, and seasonings.
Dip each summer squash strip into the egg and then into the bread crumb mixture.
Follow instructions for cooking based on the options below.
Serve with your favorite dipping sauce. Blooming Glen Farm ketchup or a homemade marinara using fresh tomatoes, onion, garlic, and herbs would make great options.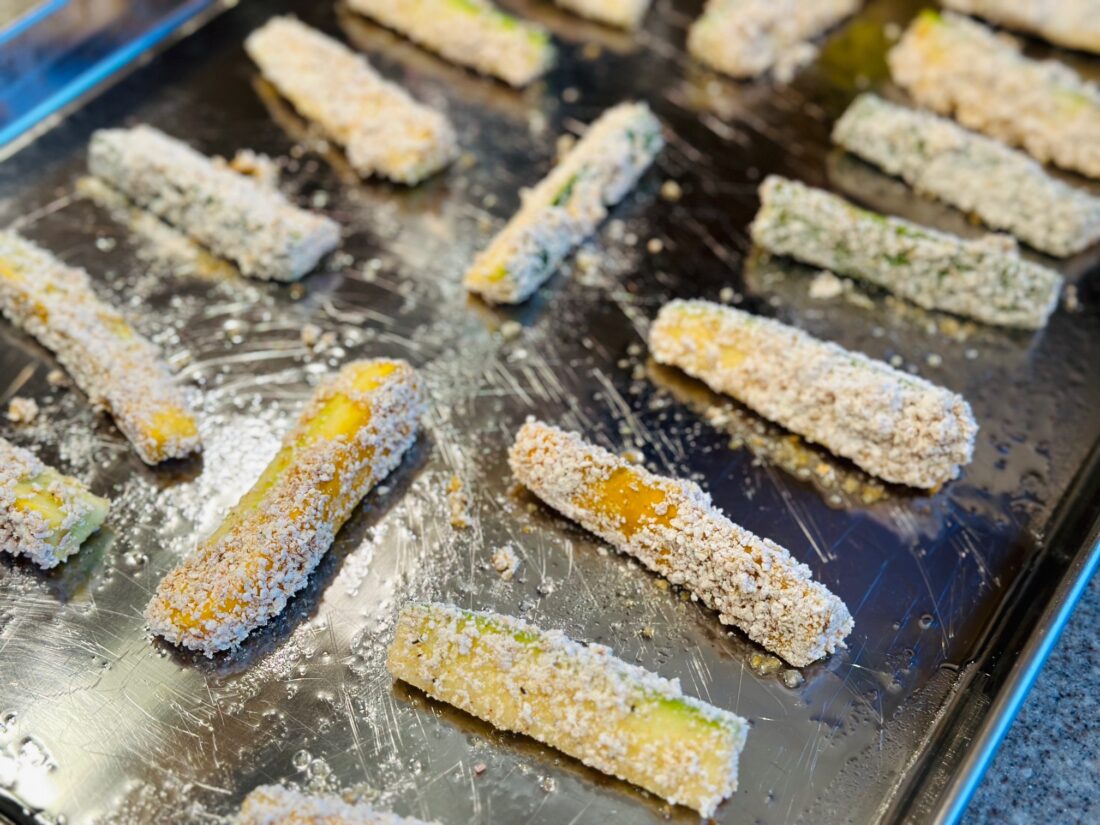 OVEN METHOD-
Spray baking sheet with oil and place strips in single layer on the sheet. Leave space between each strip.
Bake at 425°F for 20 minutes. Flip halfway through baking time.
AIR FRYER METHOD-
Place in air fryer in single layer. Spray with oil.
Cook for 6-8 minutes at 380°F.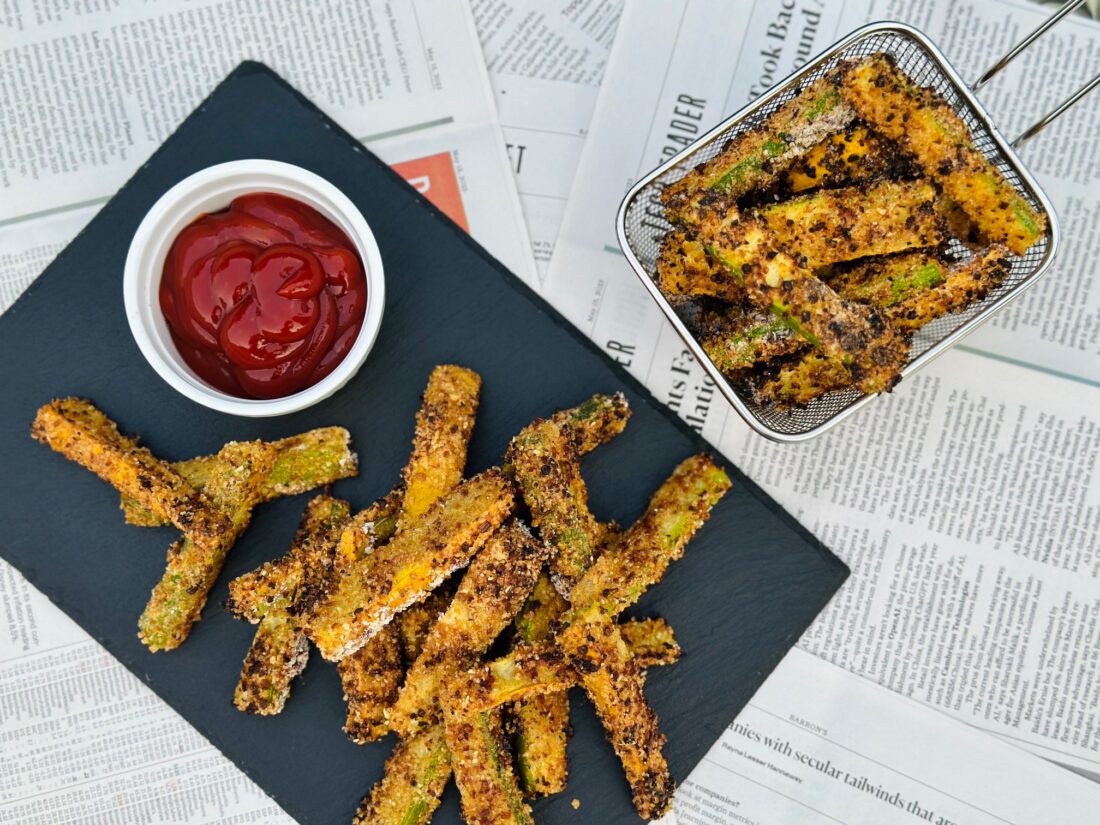 Recipe and photos by Stephanie Borzio.  Stephanie is a mom of three active boys and is an autoimmune warrior.  After battling her own health for several years, Stephanie found healing through food and lifestyle changes, including joining Blooming Glen Farm CSA of which she is a long time member.  She is a Board Certified Integrative Nutrition Health Coach who is passionate about sharing healthy living tips and real food recipes.  Instagram and Facebook: Tru You Essentials; Website: www.truyouessentials.com