06 Oct

Squash Chile Tomato Soup

Autumn is my very favorite time of year. I am not a summer person and prefer shorter days and squash and beets over tomatoes, cucumbers and long hot days. I have been making soup every day for the past 10 years, so soup season means plenty of smooth no-brainer cooking. I love cooking from an effortless place of creativity. We will be featuring soups in the demos for the duration of the CSA season. 

Last week's demo recipe was a super easy soup and a great way to use up some of those tomatoes you may have hanging around. The recipe calls for tomato juice and chopped fresh tomatoes. Feel free to improvise with whatever tomato/ stock mix you have on hand. You can always add more water if the consistency is too thick. I served mine with black bean salsa and chunks of roasted squash, because I love black and orange together. I also think topping with fresh avocado, queso fresco, tortilla strips and cilantro would be awesome. I use either a immersion blender or Vitamix, the immersion blender being by far my favorite tool in the kitchen (sorry Vitamix). Thanks to everyone who visits me at my table. This has been an amazing experience of which I am so grateful!

Squash Chile Tomato Soup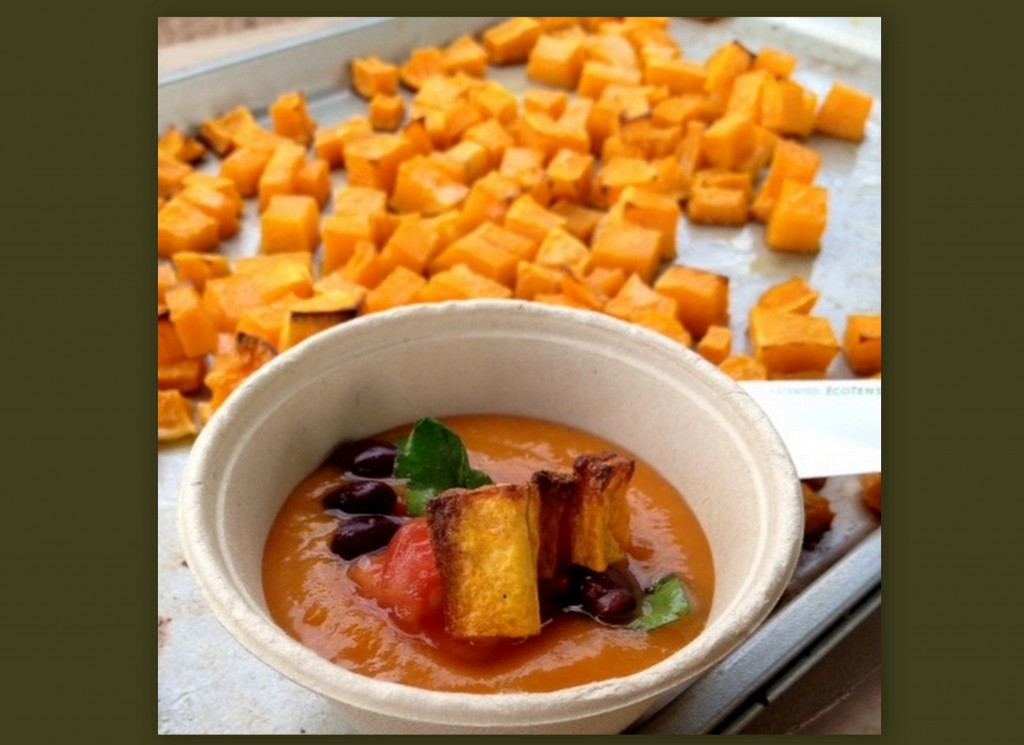 Ingredients
3 ribs celery, diced
2 onion, diced
2 cups pepper, diced
1 sweet potato, diced
2 cups fresh tomato, diced
1 kabocha squash, roasted and scooped from its skin (could also sub in a butternut or 2 delicata)
12 oz tomato juice
2 cups water
1/8 tsp tumeric
1/8 tsp curry powder
1/2 tsp cumin
1/2 tsp chile powder
1 tsp salt
2 dried ancho chiles soaked in 2 cups hot water (remove stems once softened )- add chile water to the soup too.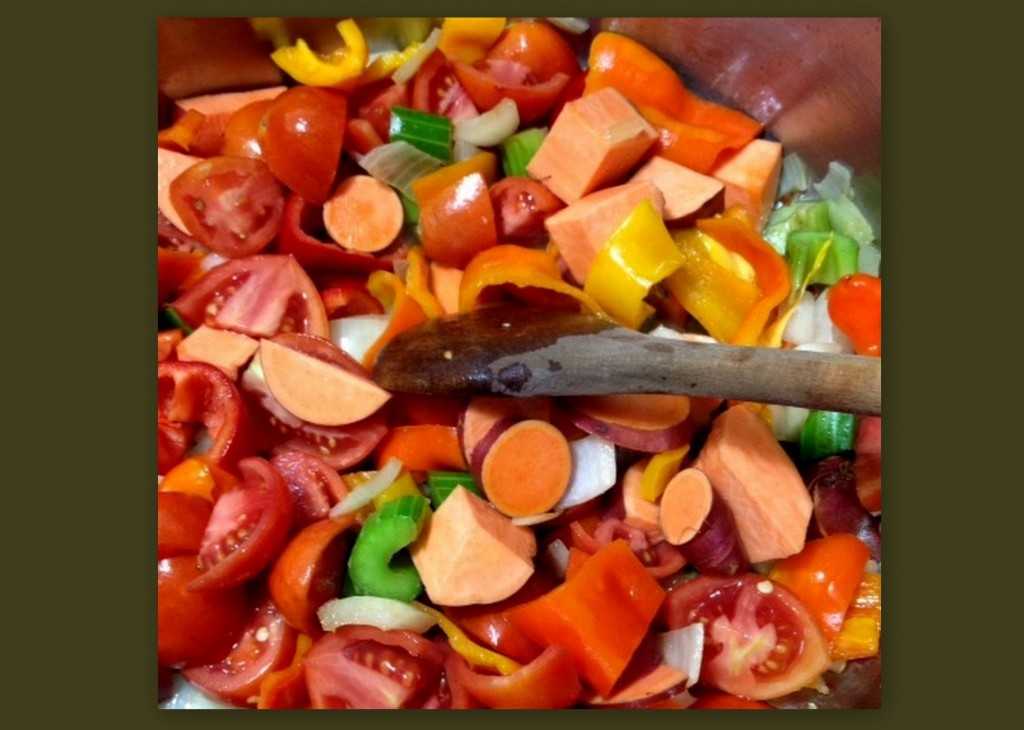 Sauté veggies in 2 tablespoons oil. Add liquids and seasonings, and simmer over medium heat for 30 minutes, until veggies are soft. Puree. Garnish. Enjoy!

Post and recipes written by Kristin Moyer, Farm Chef Educator at Blooming Glen Farm and passionate farm-fresh food advocate. Kristin cooks at The Perk in Perkasie, does private catering and serves on the Pennridge Wellness Committee, working to create edible school yards in Pennridge School District. Together with Blooming Glen Farm she hopes to someday start a Community Supported Kitchen at the farm.
Editing by Tricia Borneman, Blooming Glen farmer and co-owner.