26 Oct

Roasted Butternut Squash with Shallots and Sage

Butternut squash, a type of winter squash, has a sweet nutty flavor, and a rich, orange colored interior. It can be used interchangeably with recipes that call for pumpkin, and roasting the squash will deepen the flavor.  This recipe is a simple but delicious side dish that can be personalized by using your favorite fresh herbs, or adding other diced vegetables, like turnips and potatoes. This recipe makes quite a lot- for two adults I would adjust the quantities by only using half a butternut for this recipe, and reserving the rest for another use.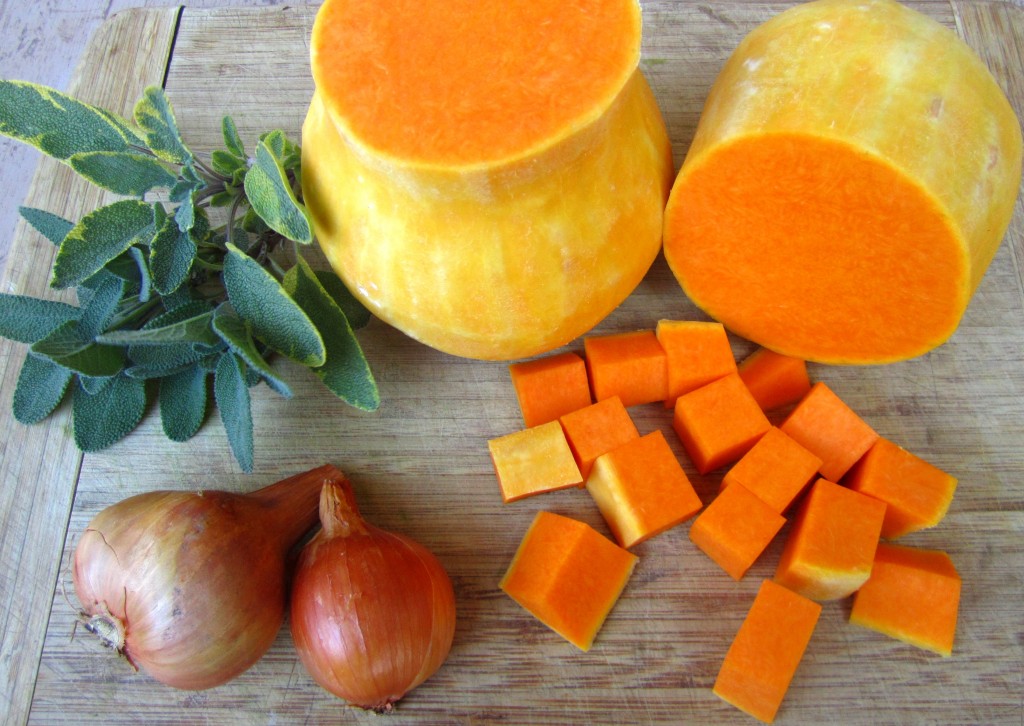 Roasted Butternut Squash with Shallots and Sage
– Preheat your oven to 450 degrees.
– Take one medium butternut squash (about 2 pounds) and peel, seed and cut into 1-inch chunks.
– Peel two shallots (about 1/4 pound) and quarter lengthwise.
– Toss in a bowl: shallots, diced butternut squash, 1 1/2 tablespoons olive oil, and 1/4 cup fresh sage leaves, roughly chopped. (Thyme could be substituted for the sage, or add a dash or two of cinnamon to tempt the younger set). Season with coarse salt and ground pepper. Spread on a rimmed baking sheet.
– Roast until butternut is lightly browned and tender, about 30 minutes.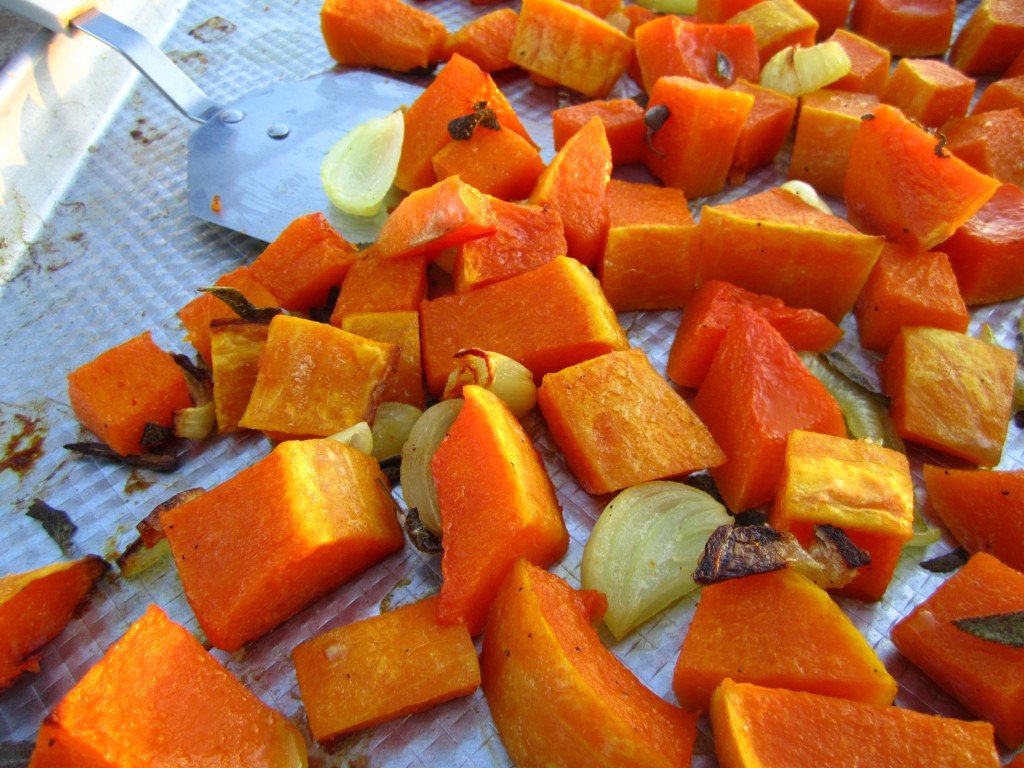 Photos and text by Tricia Borneman, Blooming Glen farmer and co-owner.