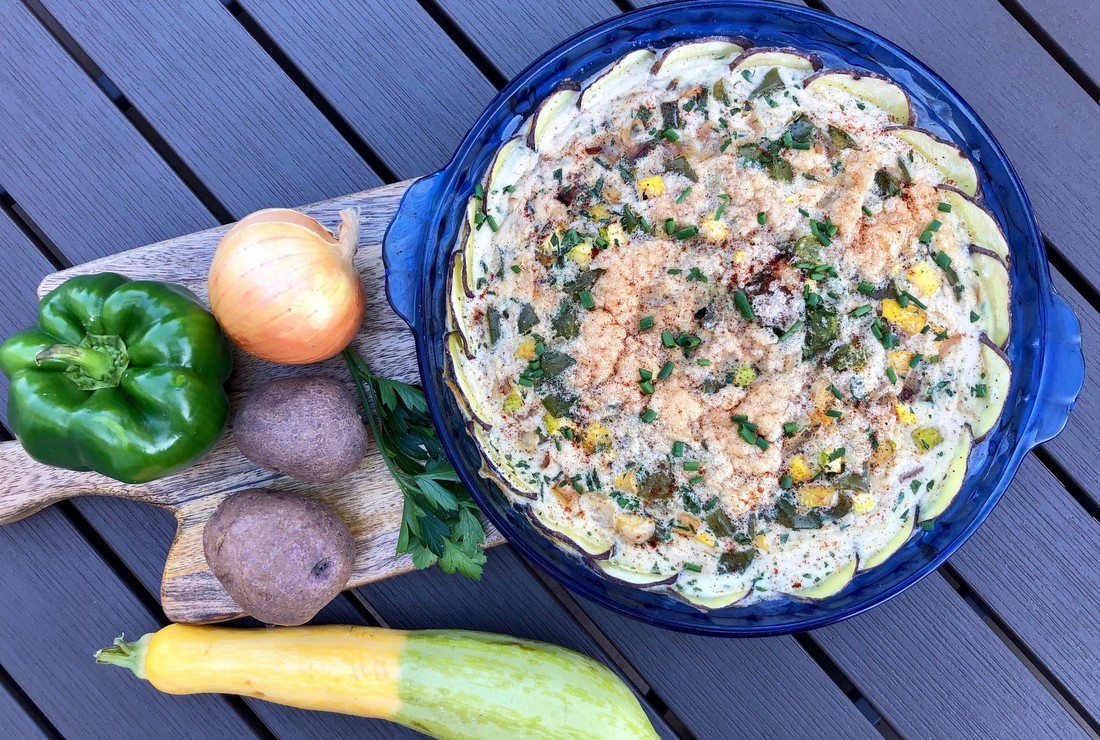 24 Sep

Potato Crusted Quiche

For a family that's on the go all the time, healthy recipes that can be made ahead of time are absolutely necessary.  Quiches can be prepped and made in advance, then reheated for a meal.  Feel free to change up the vegetables in this recipe as the seasons change.

Ingredients
4 purple potatoes
1 tsp sea salt, divided
½ tsp black pepper, divided
1 Tbsp avocado or olive oil
1 onion- diced
1 green pepper- diced
1 summer squash- cubed
5 eggs
½ cup almond milk
½ tsp garlic powder
1 tsp fresh parsley- finely chopped
1 tsp fresh chives- finely chopped
½ tsp paprika
Preheat oven to 350°F.
Grease pie dish with butter, ghee, or cooking oil.
Thinly slice purple potatoes to create rounds. Layer these potatoes on the bottom and sides of the pie dish.  Sprinkle with ¼ tsp sea salt and ¼ tsp black pepper.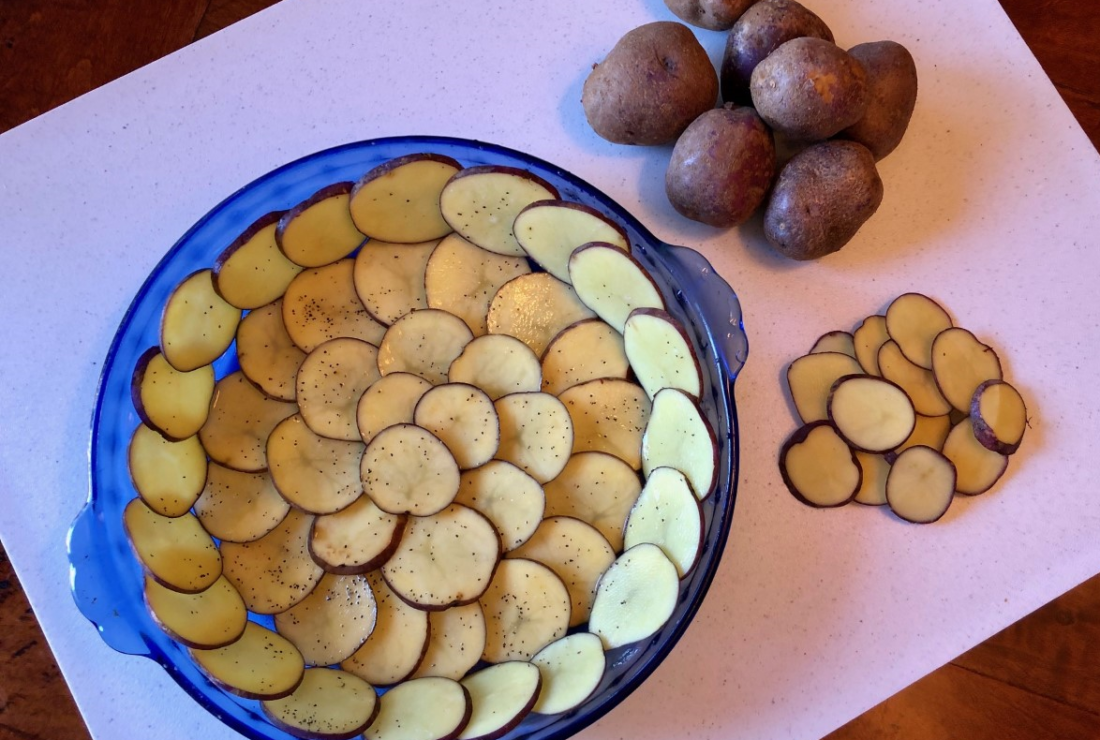 Bake crust in oven for 10 minutes.
Place 1 Tbsp avocado or olive oil in saute pan and heat to medium heat. Add diced onions and cook for 2 minutes.  Add diced peppers and cubed squash and cook for 3 more minutes.
Once crust is done cooking, remove from oven.
Place cooked vegetables in the pie dish over the crust. Spread evenly over the crust.
In a blender or bowl, combine eggs, almond milk, ¼ tsp black pepper, ¾ tsp sea salt, and garlic powder. Add in fresh herbs.
Pour egg mixture over the vegetables. Sprinkle with paprika.  Place quiche in oven and cook for 30-35 minutes or until center is set.
Let cool for a few minutes before cutting and serving. Garnish with fresh chives.
Enjoy!
**If you can tolerate dairy, feel free to use regular milk instead of almond milk.  You can also add ½ cup shredded cheese.  You would add this over top of the vegetables before you pour in the egg mixture.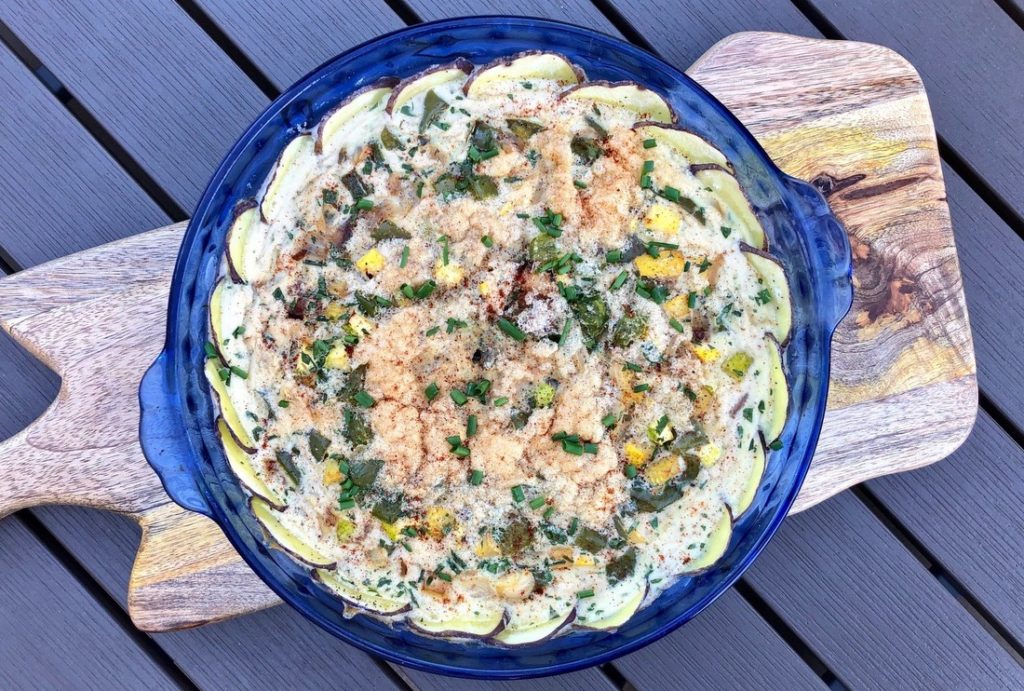 Recipe and photos by Stephanie Borzio.  Stephanie is a mom of three active boys and is an autoimmune warrior.  After battling her own health for several years, Stephanie found healing through food and lifestyle changes, including joining Blooming Glen Farm CSA of which she is a long time member.  She is a Board Certified Integrative Nutrition Health Coach who is passionate about sharing healthy living tips and real food recipes. Instagram and Facebook: Tru You Essentials, Website: www.truyouessentials.com