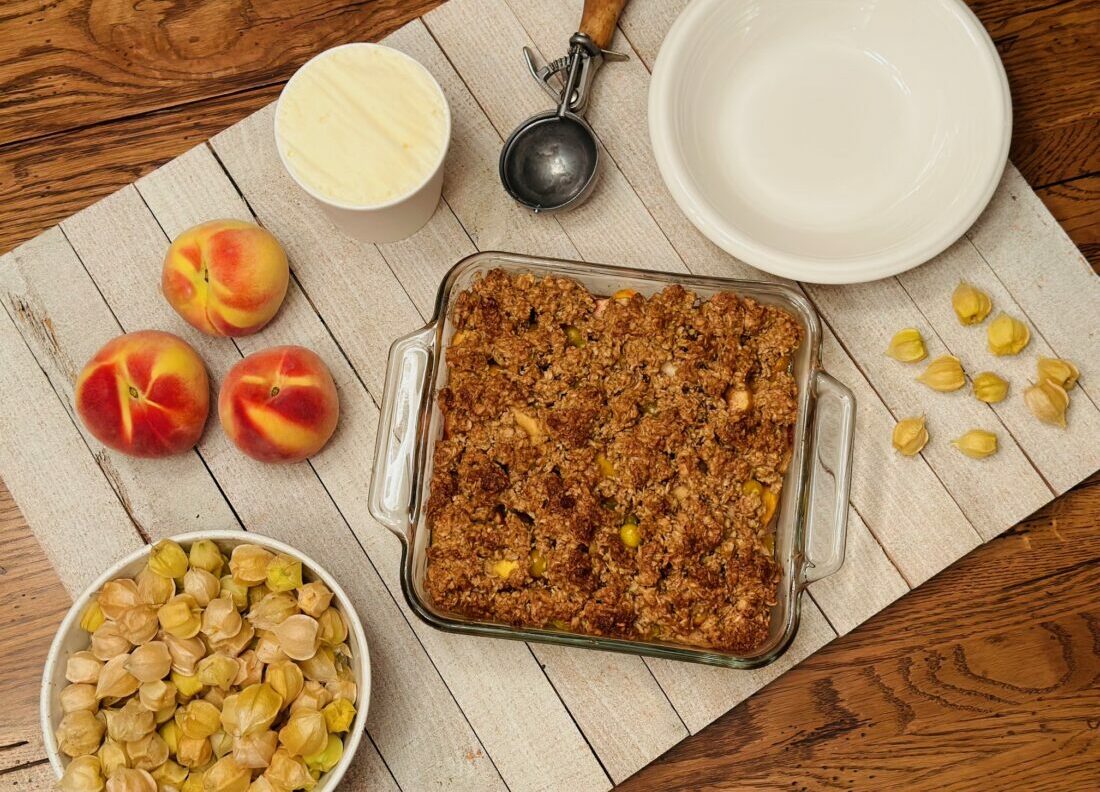 17 Aug

Peach and Ground Cherry Crisp

Husk cherries, also commonly referred to as ground cherries or husk tomatoes, are small golden orange fruits wrapped in a crinkly, paper-like husk. They look a little bit like small tomatillos. Ground cherries (Physalis pruinosa) belong to the family of nightshade plants that includes eggplants and tomatoes. Their flavor is mild yet sweet- with hints of ripe tomatoes, pineapple, and butterscotch, which means they work as well in sweet dishes as they do savory.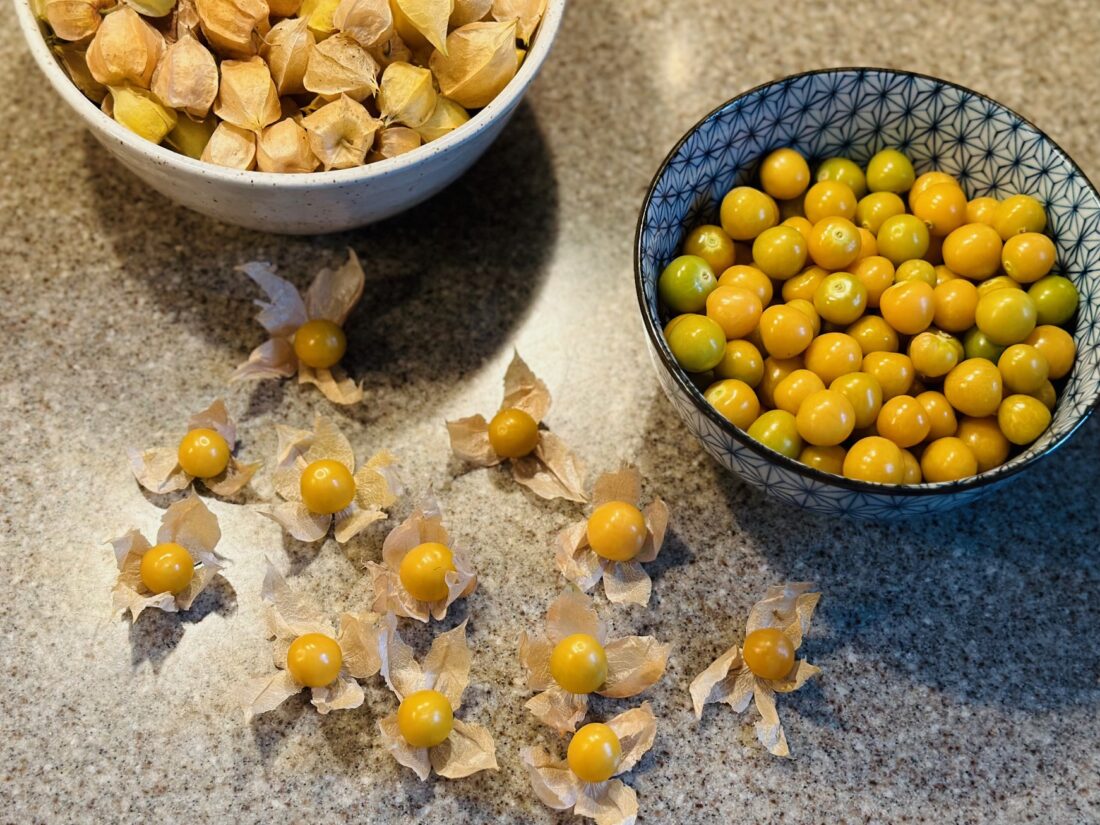 You can eat them raw just as a snack, cook them down to make a tasty jam, or add them to your favorite dessert.  This recipe combines the ground cherries with delicious local peaches in a wonderful crisp.  Add a scoop of ice cream from oWowCow and you have a sweet treat that will please everyone.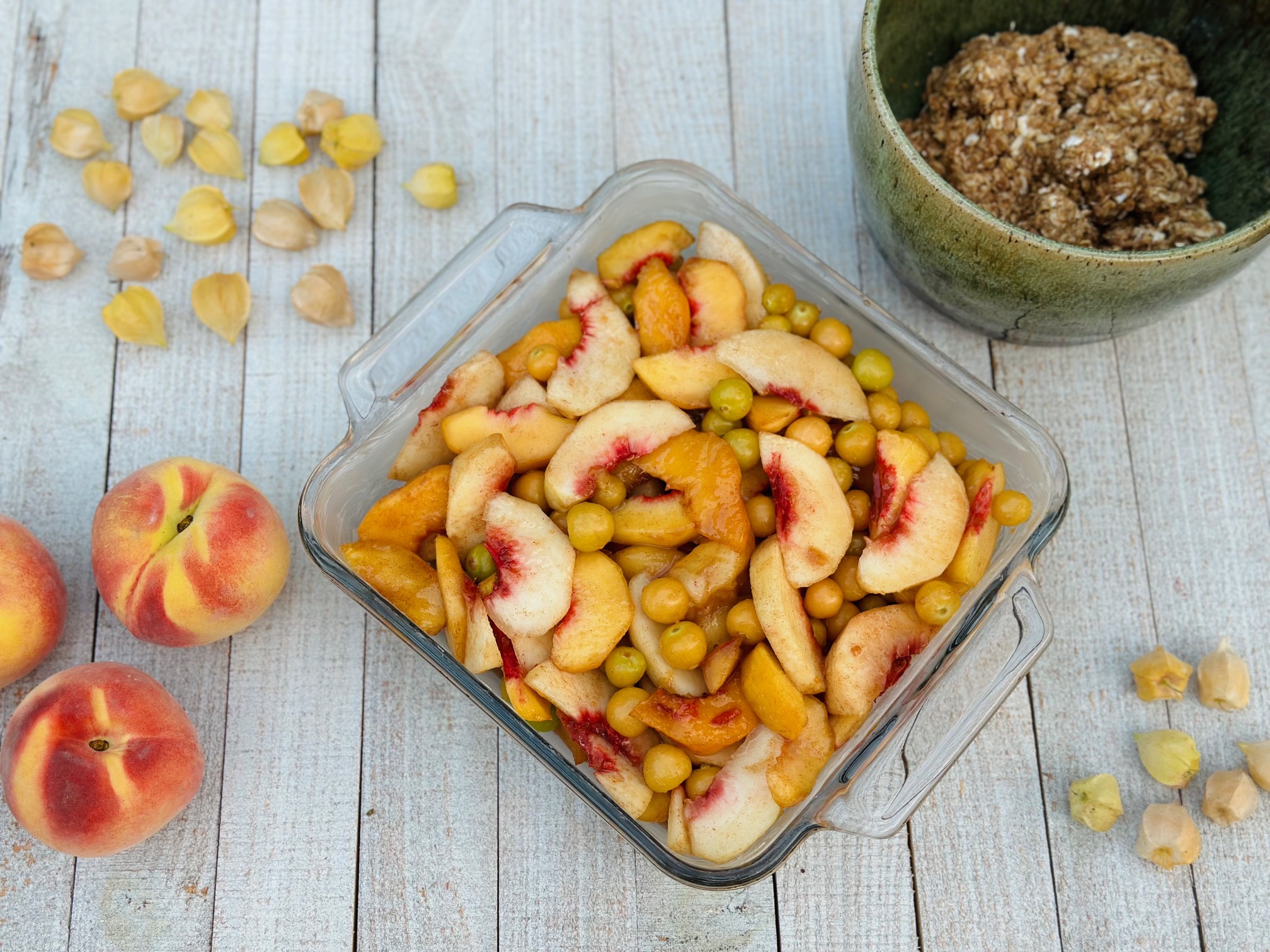 Peach and Ground Cherry Crisp
Ingredients:
6 cups peaches, peeled and sliced (about 6 peaches total)
2 cups ground cherries, husked (about 1 quart before husking)
1 Tbsp lemon juice
½ cup sugar
2 Tbsp cornstarch, tapioca flour, or arrowroot starch
1 ½ tsp cinnamon
2 cups rolled oats
1/3 cup flour (you can use a gluten free flour blend if you prefer)
½ cup brown sugar or coconut sugar
1 stick salted butter, room temperature (plus a little bit extra to grease baking dish with)
1 tsp vanilla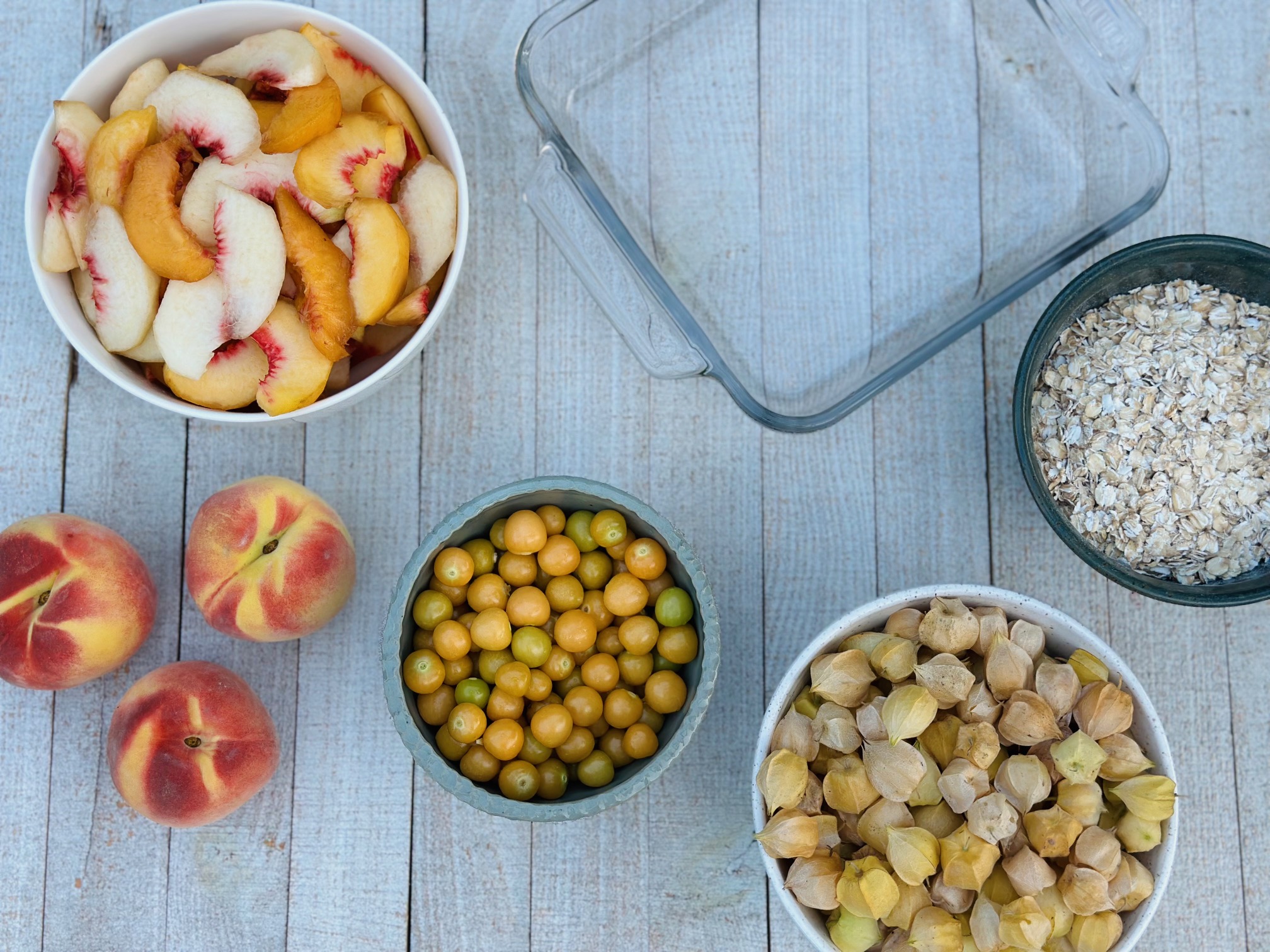 Coat an 8 x 8 inch baking dish with butter. Set aside.
Preheat oven to 375°F.
Mix fruit in a large bowl.
Pour on lemon juice and toss to coat the fruit.
In a small bowl, combine the sugar, cornstarch, and cinnamon. Add to fruit and mix well.
Add fruit mixture to baking dish.
In a medium bowl, combine oats, flour, and brown sugar.
Add butter and mix well.
Add vanilla and make sure everything is well combined.
Using your hands, crumble the oat mixture on top of the fruit.
Bake for 30-35 minutes. Remove from oven and let stand for 10 minutes.
Serve warm with a scoop of ice cream.
Enjoy!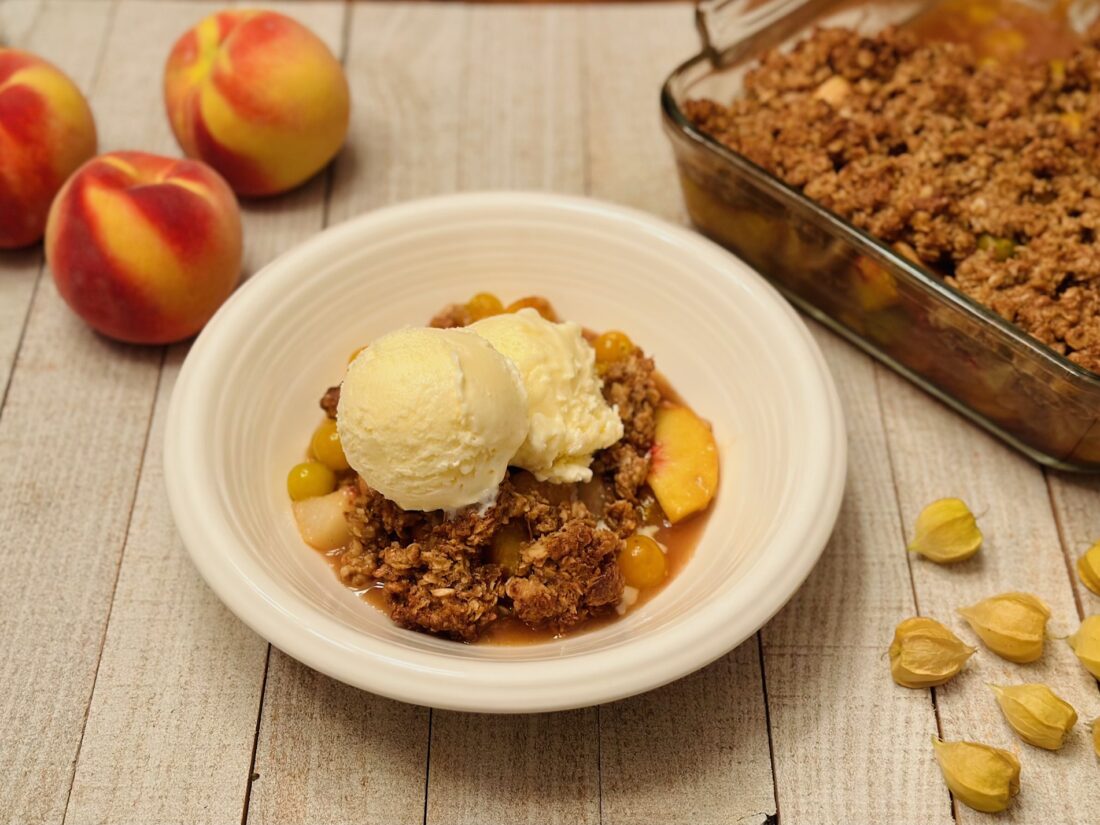 Recipe and photos by Stephanie Borzio.  Stephanie is a mom of three active boys and is an autoimmune warrior.  After battling her own health for several years, Stephanie found healing through food and lifestyle changes, including joining Blooming Glen Farm CSA of which she is a long time member.  She is a Board Certified Integrative Nutrition Health Coach who is passionate about sharing healthy living tips and real food recipes.  Instagram and Facebook: Tru You Essentials; Website: www.truyouessentials.com