20 Jul

Moroccan Ginger-Carrot Salad

Here is a great recipe for those of you looking for something new to show off those beautiful carrots from this week's share. Though it can stand solo or as an addition to your salad plate, we think it might also be delicious along side a lamb dish or atop a pulled pork sandwich.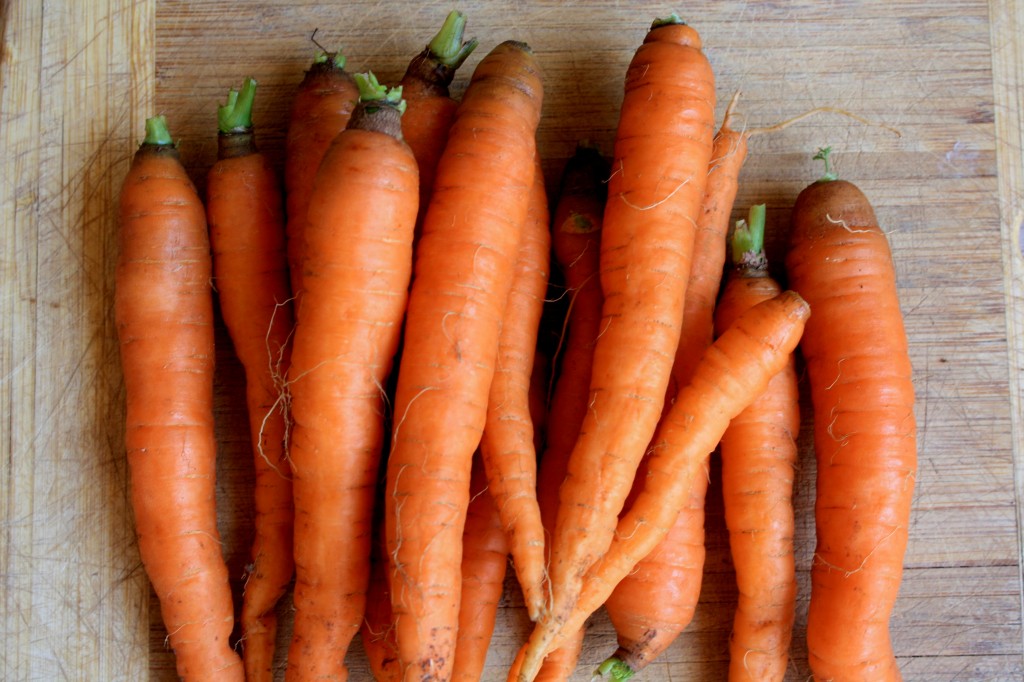 Moroccan Ginger-Carrot Salad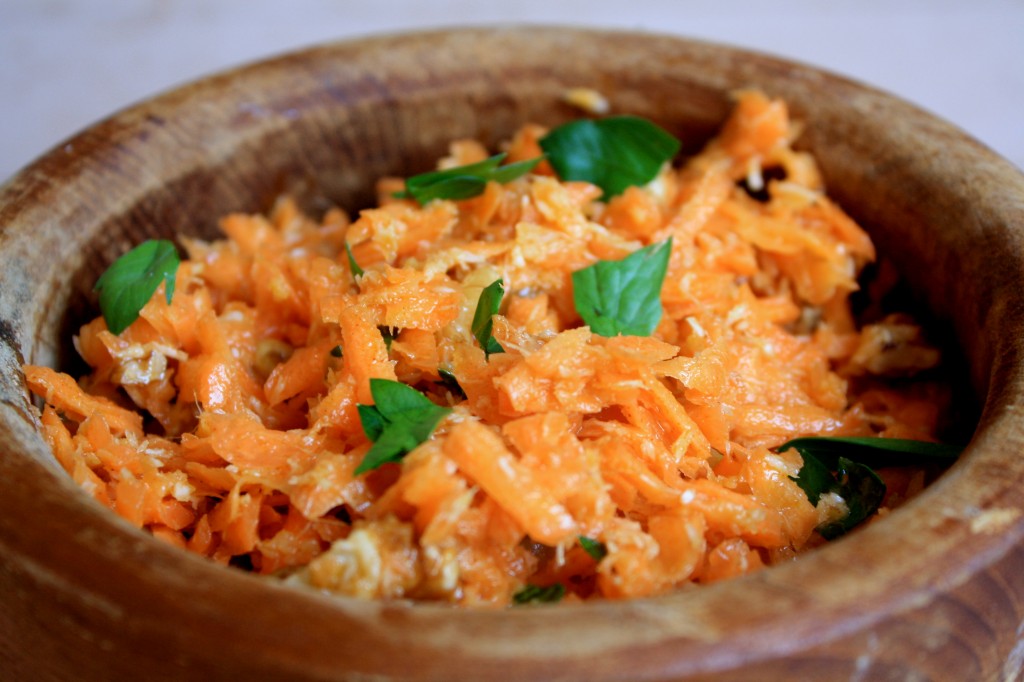 Grate 1 bunch of carrots (3 cups equivalent, grated) into a large bowl
In a small bowl, whisk together:
1 inch cube of fresh ginger, peeled and finely grated
1 clove of fresh garlic
juice of 1 lemon
4 tablespoons of olive oil
1 tablespoon honey
1/2 teaspoon cumin
1/2 teaspoon paprika
dash of cinnamon
salt to taste
-Pour mixture over carrots and toss
-Add in 1/4 cup of shredded coconut, 1/2 cup of walnuts and a handful of chopped parsley
-Toss again and ENJOY!

Recipe and photos by Jana Smart- Blooming Glen Farm employee and frequent creator of creative recipes using farm fresh seasonal ingredients. Check out more of her recipes on her food blog http://www.agrarianeats.blogspot.com/