12 Jul

Making the farm to chef connection

We are still feeling the effects of the ongoing late spring and early summer rainstorms on many of our crops. Rotting greens and roots, and weeds that keep growing are just a few of the unwelcome results.  Missed plantings, however, are the biggest downside of wet soil. When we are unable to get into the fields to till and plant, there are gaps in the harvest down the road, many of which we are seeing now, and will continue to see.
 Dandelion
Dandelion greens, a new crop at Blooming Glen Farm this season, made an appearance at the markets and in the CSA share. This nutritious bitter green can be delicious, but is unfamiliar to many- it will be featured here next week in Mikaela's recipe post.
On the farm a steady effort of hand weeding continues, as well as tomato trellising and tractor cultivation. We put straw down in the aisles of the pick-your-own flowers. This will help keep down the weeds, and the mud. Here's a few of our crew enjoying a lunchtime break and a cool breeze.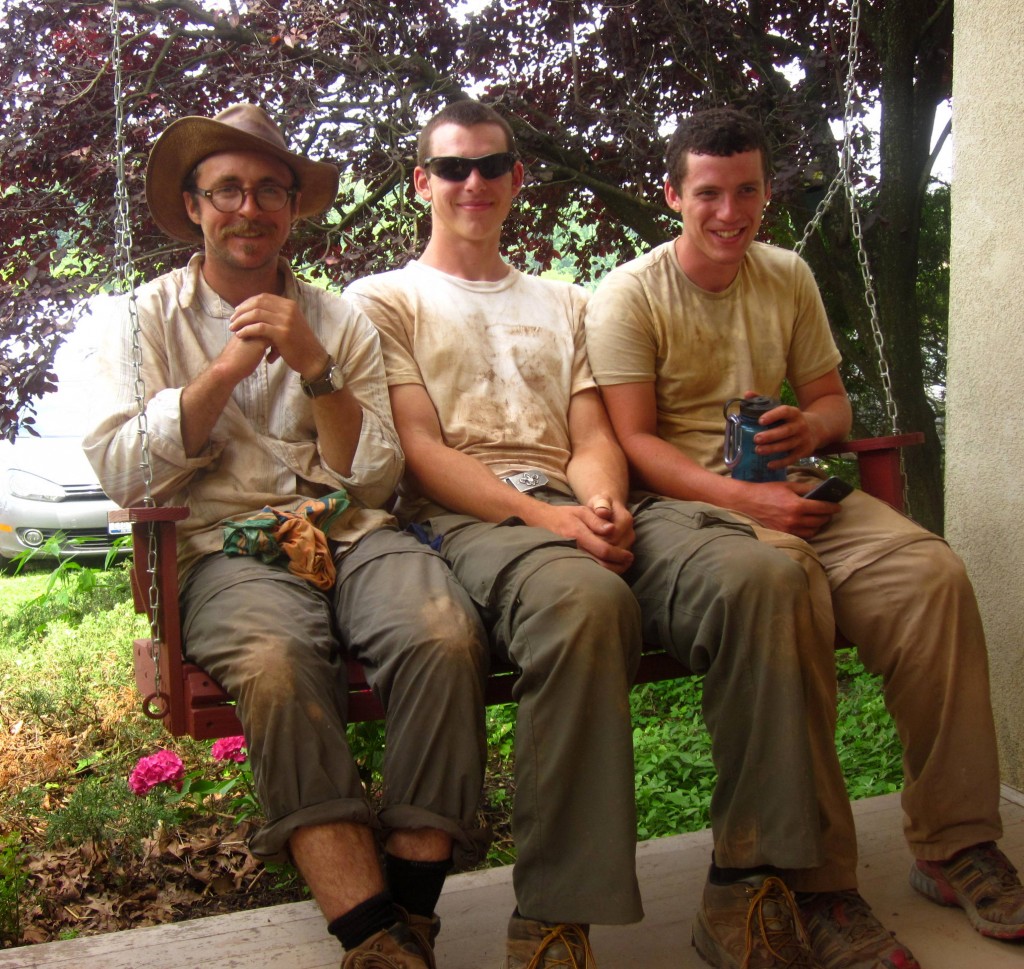 Remember that photo a few weeks ago of the winter squash? Here's a shot of the sweet striped oblong variety, delicata. It has grown by leaps and bounds in the heat.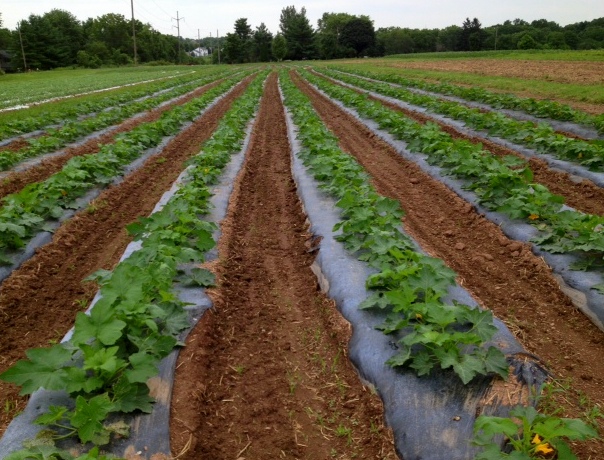 We were excited this week to host Harvest Restaurant Partners Group for a farm tour. Harvest Restaurants has grown from a single restaurant in 1996 to nine highly-regarded restaurants today in northern New Jersey, including Huntley Taverne and Trap Rock Restaurant and Brewery. Through a mutual relationship with local wholesale buyer Zone 7, the chefs from these 9 restaurants have the opportunity to buy from local farmers like ourselves. Their trip to the farm was a chance to see the source of the vegetables featured in some of their menus, as well as to be inspired by the smell and flavors of those fresh picked veggies.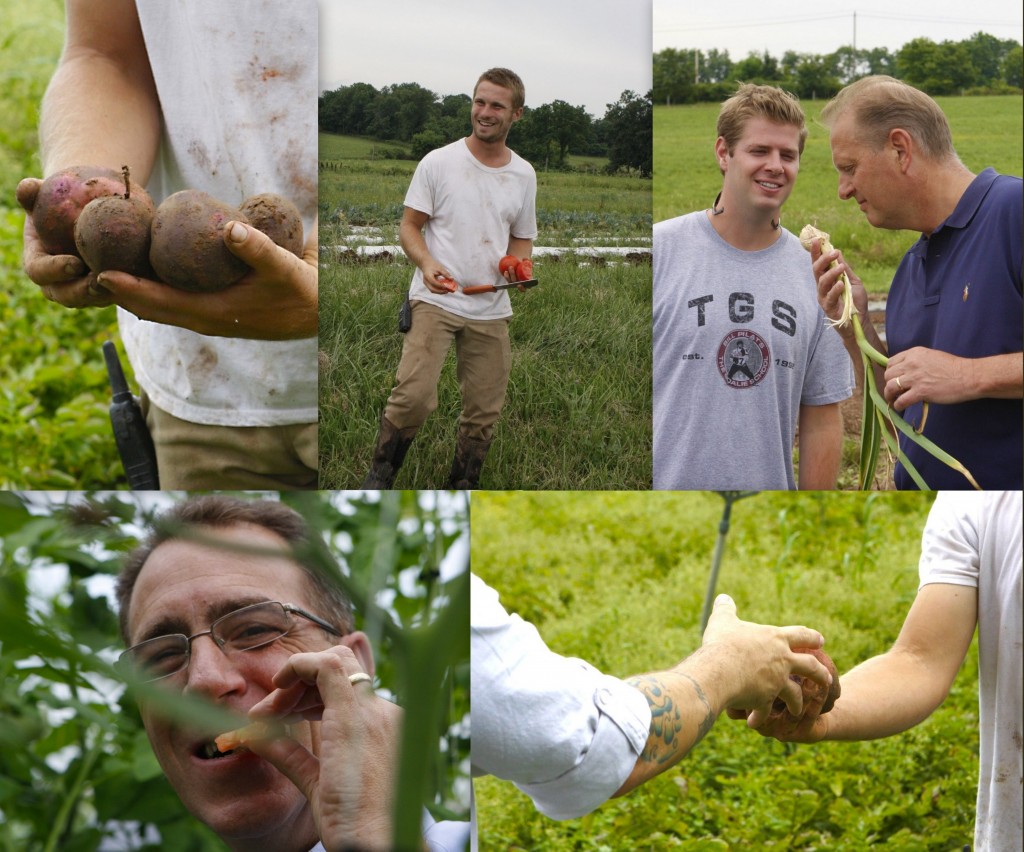 Text by Tricia Borneman, Blooming Glen farmer and co-owner. Top two photos by Rebecca Metcalf, third by Tom Murtha, photos of chef tour courtesy of Zone 7.