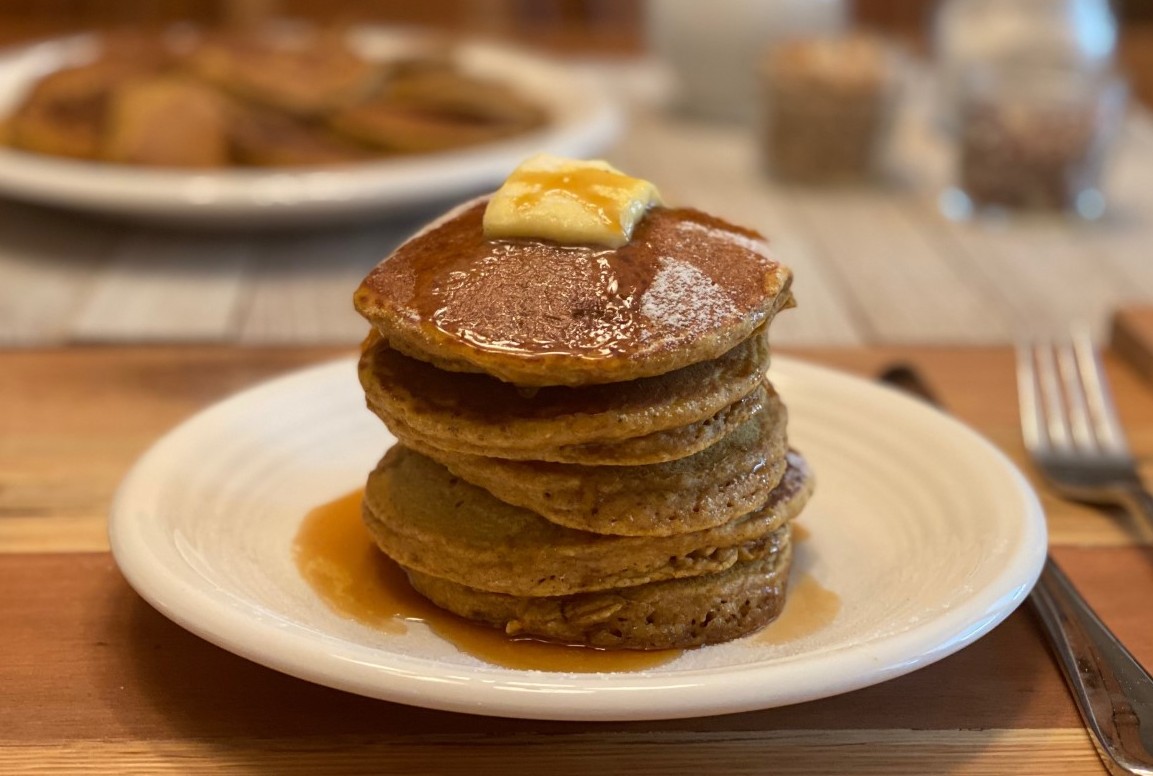 30 Sep

Koginut Squash Pancakes

The farm is a great place to learn about new produce.  Almost every year there are new varieties of vegetables that we get to taste and experiment with.  This year is no exception.  Koginut squash is a delicious new winter squash, a cross between kabocha squash and butternut squash, that our farmers planted.  When I was researching this new squash, the flavor was described as having notes of vanilla and citrus which immediately led me to dreaming of a breakfast recipe.  These pancakes incorporate koginut squash puree with local oats, maple syrup, and eggs, all of which can be found at the farm.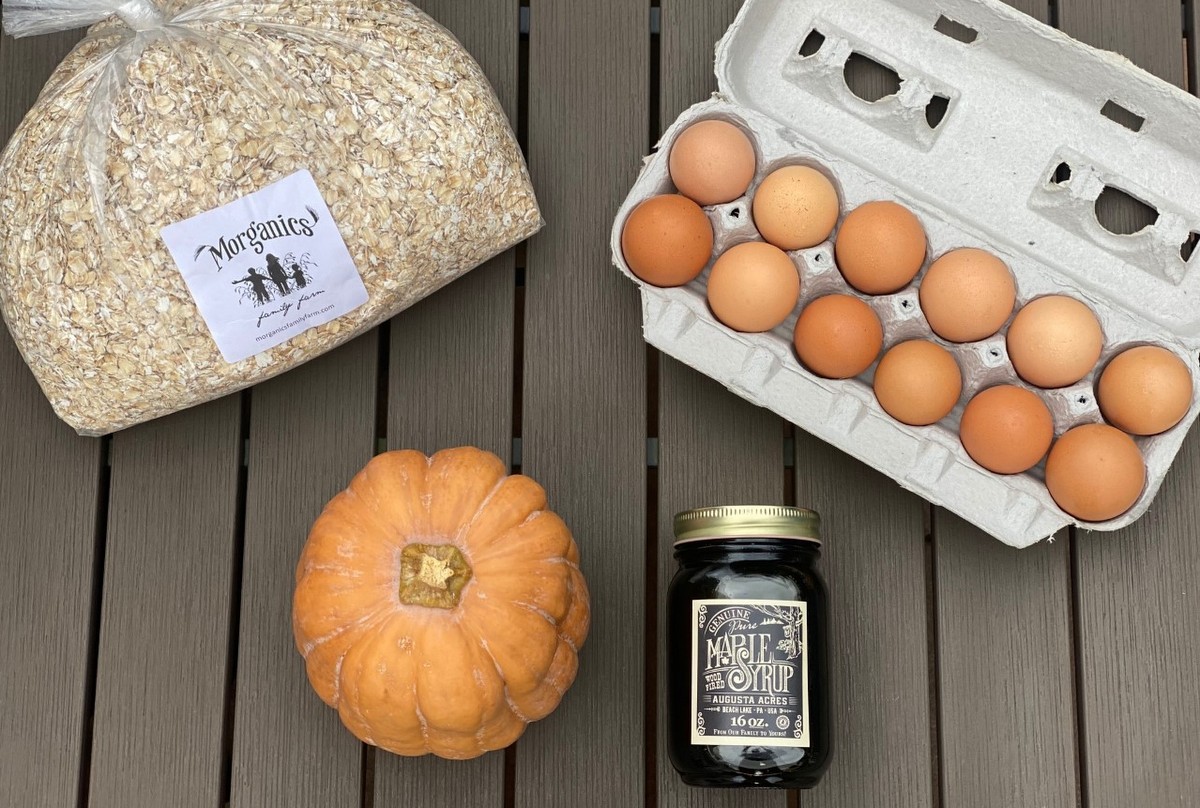 Koginut Squash Pancakes
(recipe makes about 12-14 pancakes)
Ingredients:
¾ cup koginut squash puree*
2 eggs
3 Tbsp maple syrup
1 Tbsp oil (options- melted coconut oil, avocado oil, light olive oil, etc.)
1 tsp vanilla extract
¼ cup water
1 ½ cups oat flour **
½ tsp cinnamon
½ tsp baking soda
½ tsp sea salt
1/8 tsp nutmeg
Butter or coconut oil, for cooking
*Koginut Squash Puree: Slice off the top (stem) and bottom of the squash.  Slice in half from top to bottom.  Remove the seeds (set aside to roast or discard).  Slice from top to bottom into wedges, using the outside ridges as guides.  Ideally the wedges should be equally thick.  Peel off skin using a knife or vegetable peeler.  Lay the slices on a parchment lined baking sheet.  Brush both sides with melted coconut oil (you will need about 1 Tbsp).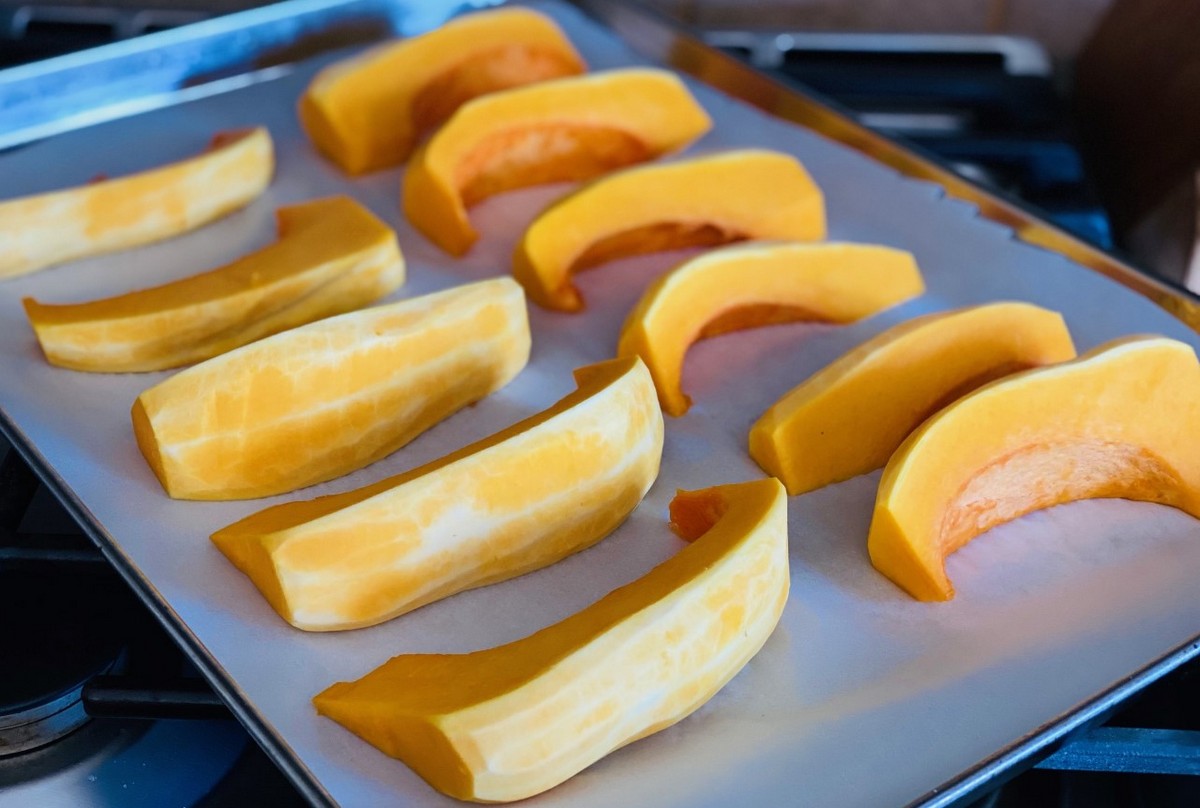 Bake at 425°F for 25-35 minutes or until squash is fork tender.  Remove from oven and place in food processor or blender.  Process on high until a smooth puree is formed.  Depending on the size of the squash, you should get about 3-4 cups of puree.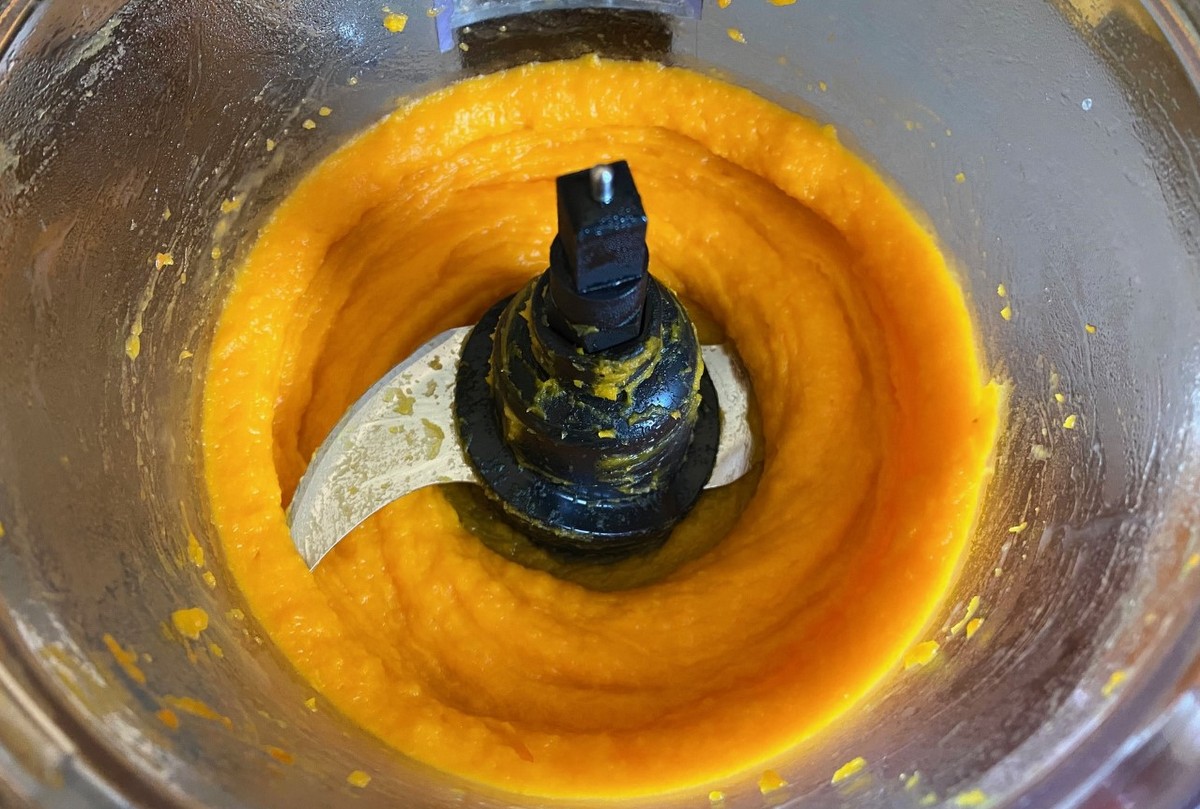 **You can purchase oat flour, but it is very easy to make.  Place dry oatmeal in a high-speed blender or food processor and process until a nice flour is formed.  Store in an airtight container.
In a medium bowl, combine squash puree, eggs, maple syrup, oil, vanilla, and water.
In a separate bowl, combine oat flour, cinnamon, baking soda, sea salt, and nutmeg.
Slowly add the dry ingredients to the wet ingredients and mix well. The batter should be a little thicker, but if it seems too thick you can add additional water 1 Tbsp at a time to get desired consistency.
Melt butter or coconut oil on a skillet or griddle.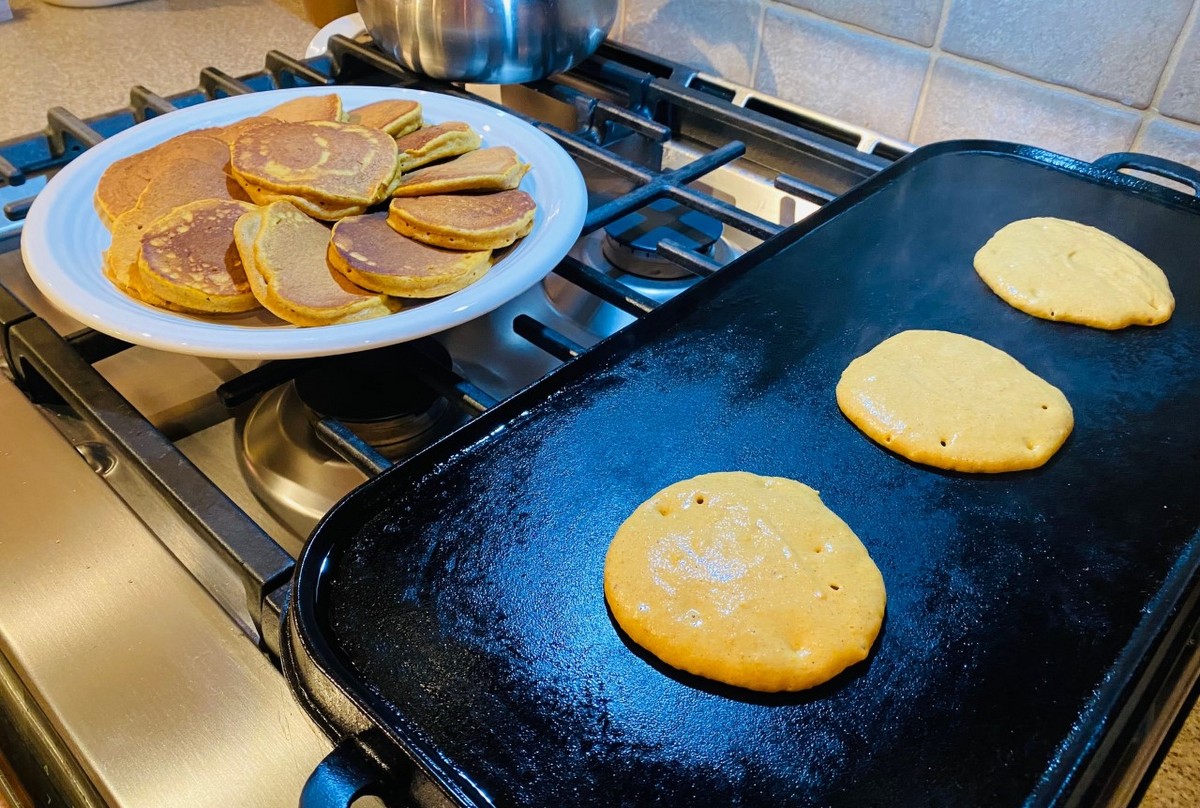 On medium low heat, pour ¼ cup of batter onto pan for each pancake. Allow to cook for 2-3 minutes and flip.  Cook an additional 2-3 minutes and then remove from griddle.
Serve with butter, maple syrup, chopped nuts, and/or confectionary sugar.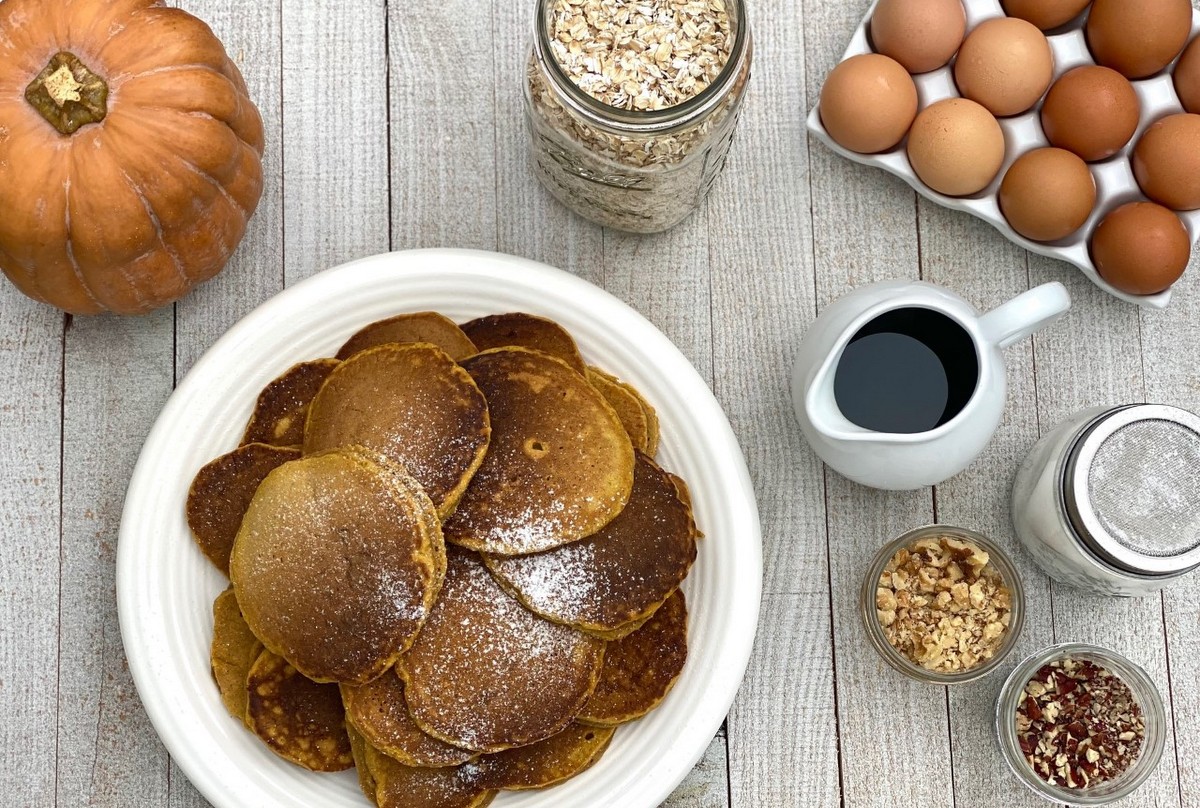 Recipe and photos by Stephanie Borzio.  Stephanie is a mom of three active boys and is an autoimmune warrior.  After battling her own health for several years, Stephanie found healing through food and lifestyle changes, including joining Blooming Glen Farm CSA of which she is a long time member.  She is a Board Certified Integrative Nutrition Health Coach who is passionate about sharing healthy living tips and real food recipes.  Instagram and Facebook: Tru You Essentials; Website: www.truyouessentials.com