10 Mar

Homestead Herbalism-Unplugged

We are so excited to announce that Therapeutic Herbalist,  Susan Hess, will be packing up her informative herbal foundation course normally held at her beautiful farm — Farm at Coventry — and bringing it to Blooming Glen Farm this spring! In a first- time, condensed 'unplugged' six month version of Susan's popular nine month course, we will explore basic herb knowledge suitable for a broad range of culinary, craft and health uses utilizing wild and cultivated plants!

This is a special and rare opportunity to participate in Susan's popular herbalism program close to home, so don't miss out!

Topics will include: Practical planting, harvesting and drying methods, basics of making simple home remedies and identifying useful and edible wild weeds.  Simple overviews of herbs for digestive system, nervous system and immune system health with a fall focus on cold and flu season remedies will be covered. Basic natural first aid will also be discussed as well as any specific student suggestions.

A large three ring binder will be provided the first day of class and abundant informative handouts, recipes and specific herb profiles will be handed out monthly.

Join us one Sunday per month for six months April – September

Dates: April 3~May 1~June 5~July10~August 7~September 11

10:00 -3:00 PM,  one hour lunch break

Please bring bagged lunch ~ Herbal beverages and snacks will be provided

Dress appropriately for weather! We will be outside and in the garden shed!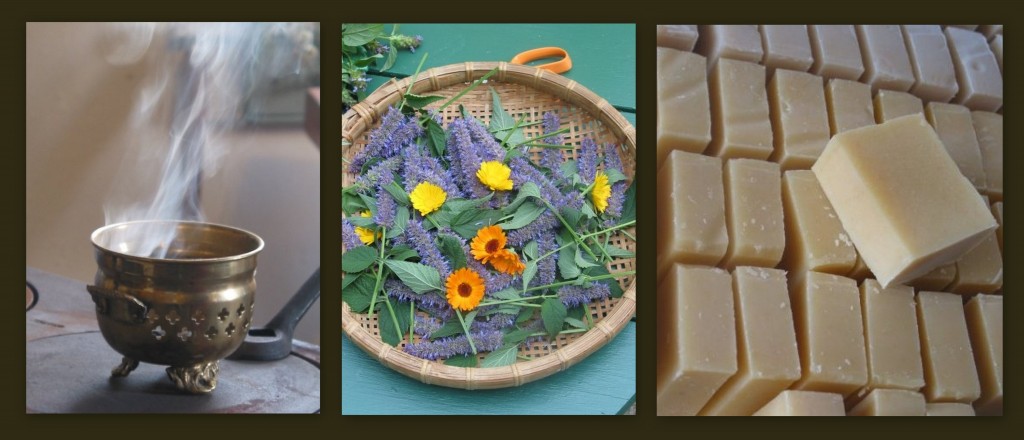 Tuition:
Paid in full before April 3rd -$500
Payment plan: $150 deposit before April 3rd ~ followed by 3 payments of $150 Note: Minimal supplies fees may be added on take-home project days
Space is limited so sign up now!

To register mail payment to Susan:
Make checks payable to 'Farm at Coventry' 1333 Ridge Road Pottstown, PA 19465
For more information about Susan, the 'Farm at Coventry' herbal product line, 'Homestead Herbalism' first and second year courses on the farm and 2011 Herbal Hands workshops please visit www.FarmatCoventry.com
Questions? Please call Susan at 610-469-9591 or email farmatcoventry@aol.com