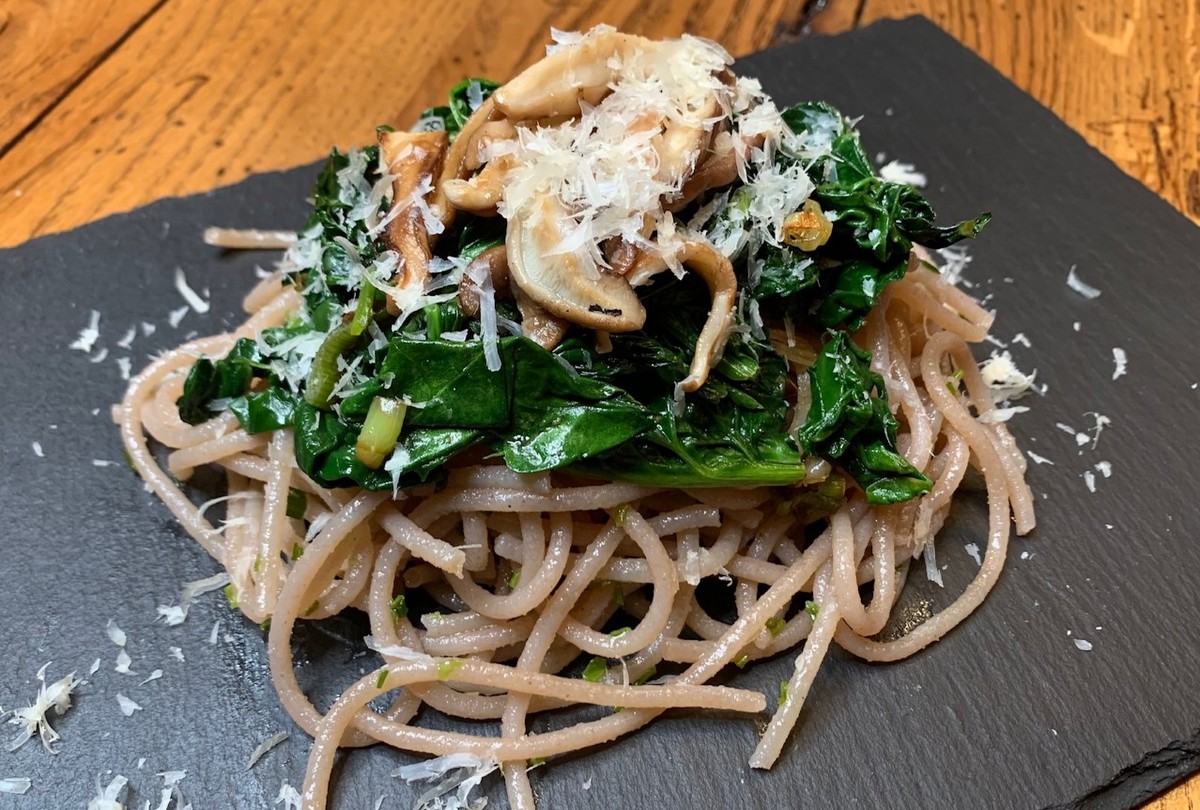 27 May

Green Garlic and Spinach over Pasta

The 2021 CSA season is here and what a beautiful share we received this week.  This week's recipe showcases the fresh spinach and green garlic! Green garlic is a young garlic that is harvested in the spring before it bulbs up. It adds a creamy, mild, fresh garlic flavor to this dish.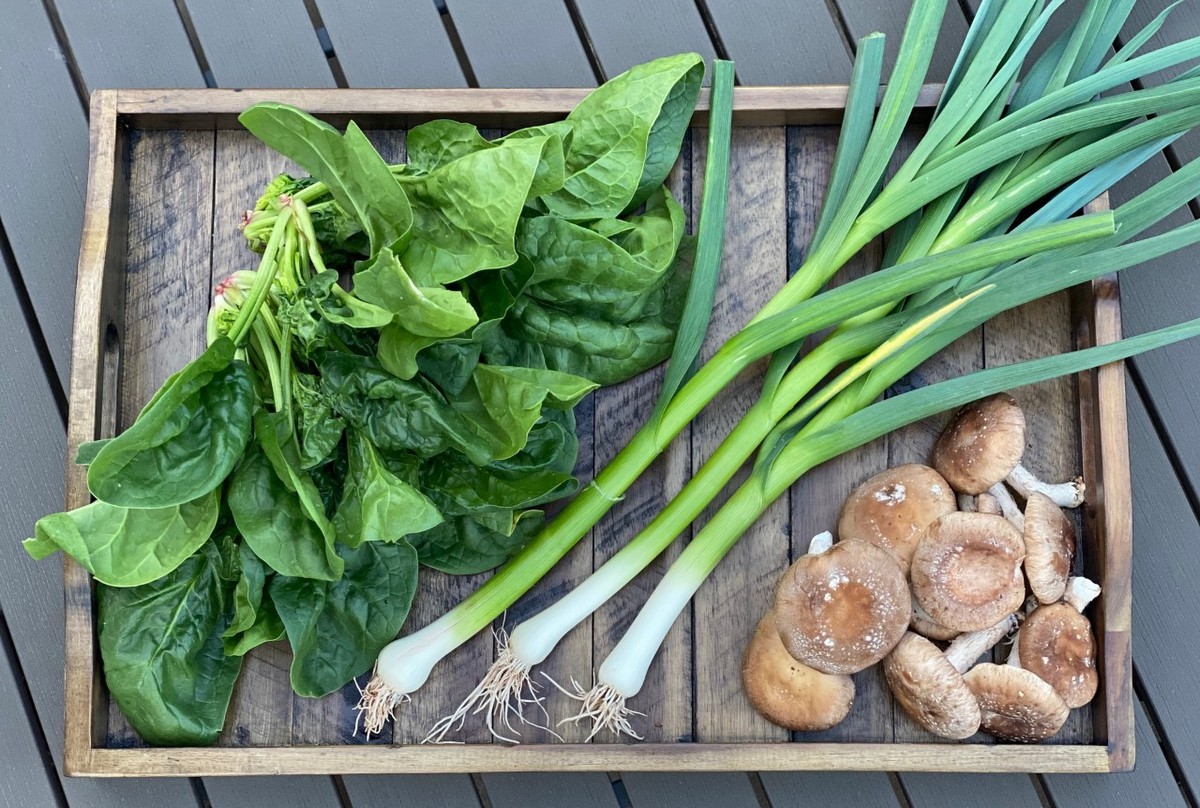 Green Garlic and Spinach over Pasta
Ingredients:
2 stalks green garlic
5 Tbsp olive or avocado oil, divided
1 bunch spinach- rinsed, dried, and chopped
¼ tsp sea salt
1/8 tsp black pepper
½ lb cooked pasta (whatever kind you prefer)
½ lb sautéed shitake mushrooms **
Freshly grated parmesan cheese (optional)
Cut off the bottom 8-10 inches of the green garlic stalks. Save the tops for later in the recipe.
Cut off the roots and ends of the green garlic. Chop into rounds- about ¼ inch thick.
Heat 2 Tbsp oil in pan on stovetop. Once oil is hot, place green garlic rounds in.  Cook on medium low until tender (about 4-5 minutes).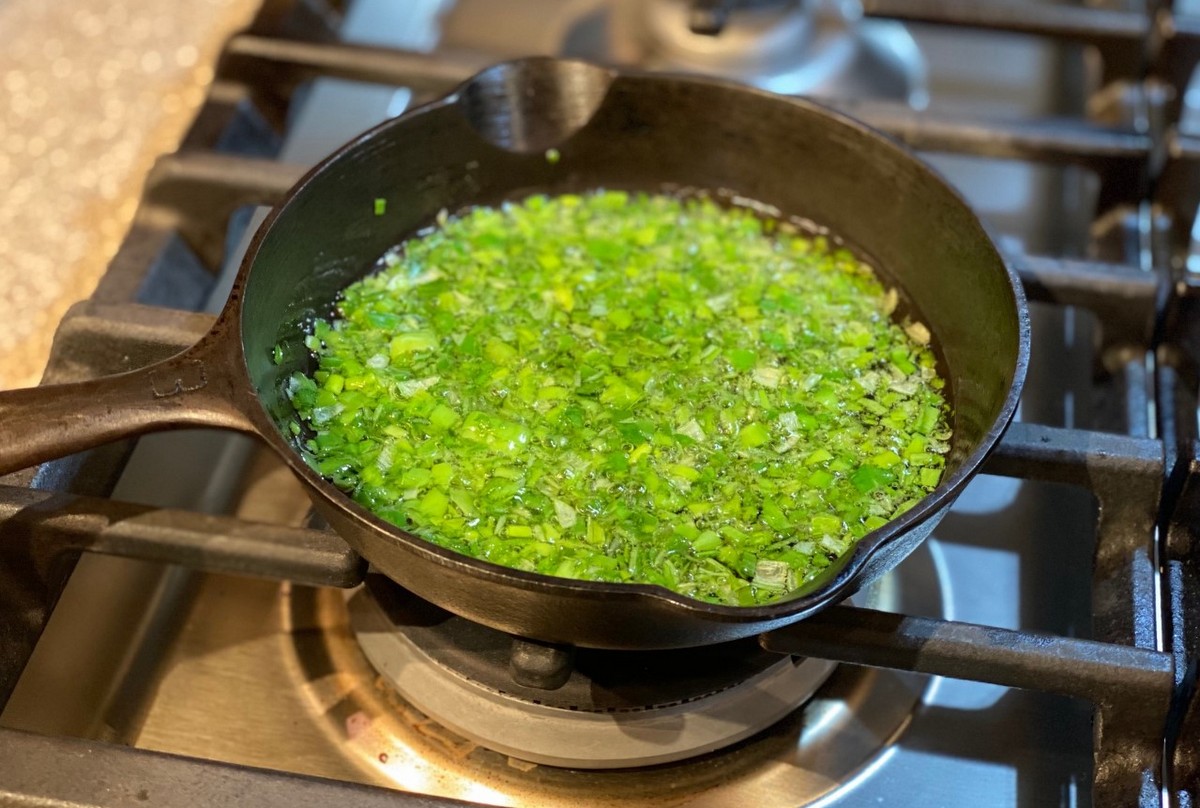 Add spinach to pan and sauté until wilted (about 3-4 minutes).
Add salt and pepper. Mix well.
Chop some of the green garlic tops that you set aside earlier. You will need ¼ cup finely chopped tops.  Any remaining tops can be saved for another use (like vegetable broth).
In small saucepan or frying pan, add 3 Tbsp oil. Heat to medium and add the finely chopped green garlic tops.  Cook for about 5 minutes.
Toss the cooked pasta with the oil and green garlic top mixture.
To assemble this dish, plate the pasta. Place the green garlic and spinach mixture on top of the pasta and then add the shitake mushrooms.  Top with freshly grated cheese and enjoy!
**Sautéed shitake mushrooms:
Clean mushrooms and remove stems.
Thinly slice.
Heat 1 Tbsp oil in pan on stovetop. Add sliced mushrooms and sauté for 3 minutes on medium heat.
Season with salt and pepper to taste.

Recipe and photos by Stephanie Borzio.  Stephanie is a mom of three active boys and is an autoimmune warrior.  After battling her own health for several years, Stephanie found healing through food and lifestyle changes, including joining Blooming Glen Farm CSA of which she is a long time member.  She is a Board Certified Integrative Nutrition Health Coach who is passionate about sharing healthy living tips and real food recipes.  Instagram and Facebook: Tru You Essentials; Website: www.truyouessentials.com