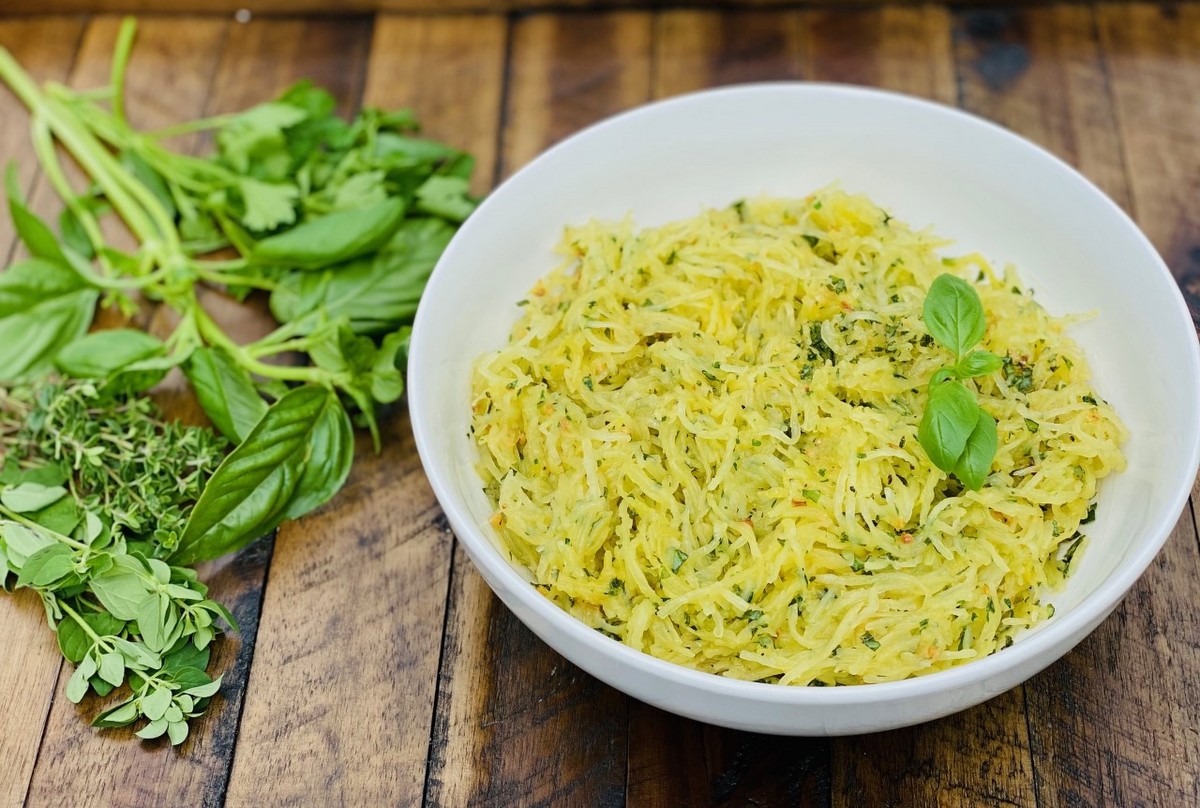 05 Aug

Garlic Herb Spaghetti Squash

Spaghetti squash is a low carb substitute for pasta dishes.  It has a pretty mild flavor, so it is great to pair with fresh herbs.  This dish can be used as a side for grilled protein, can be topped with roasted vegetables, or can serve as a base for a breakfast bowl.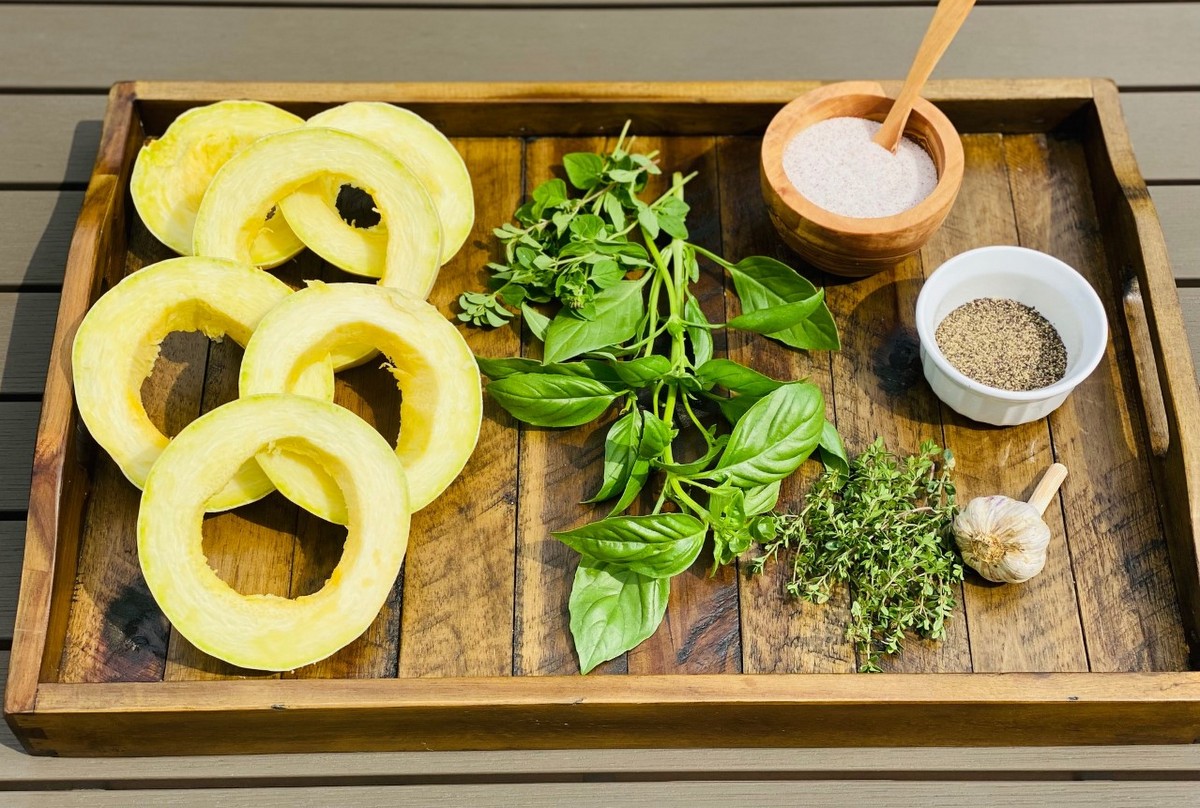 Garlic Herb Spaghetti Squash
Ingredients:
1 spaghetti squash
¼ cup + 2 Tbsp olive oil or avocado oil, divided
¾ tsp sea salt
¼ tsp black pepper
3 large cloves garlic
3 Tbsp fresh herbs, finely chopped (oregano, basil, parsley, thyme, rosemary, sage, etc.)
Preheat oven to 400°F.
Slice spaghetti squash into 1-inch thick rounds. Remove the seeds and discard.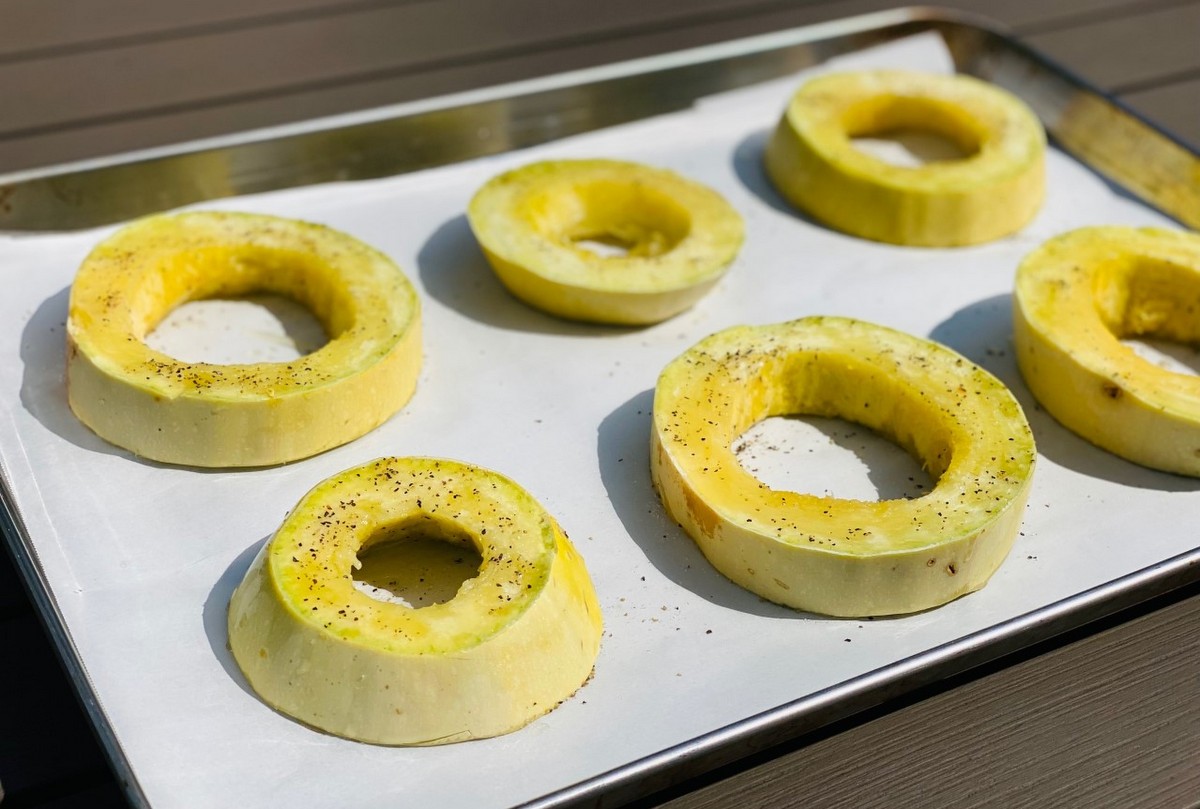 Brush both sides of the rounds with oil (2 Tbsp) and sprinkle with salt and pepper.
Place in single layer on parchment lined baking sheet.
Roast in oven for 30 minutes, flipping halfway through baking time.
Remove from oven and allow to cool for a few minutes until you are able to touch the squash rounds. Peel away the skin of the squash rounds and discard.
Separate the strands of the squash into "noodles". You can use a fork to help with this process.  Place "noodles" into a medium bowl and cover to keep warm.
In a small frying pan, heat ¼ cup oil. Once hot, turn the burner down to low.  Add garlic.
Simmer on low, stirring constantly until garlic is golden and fragrant. This should only take a minute.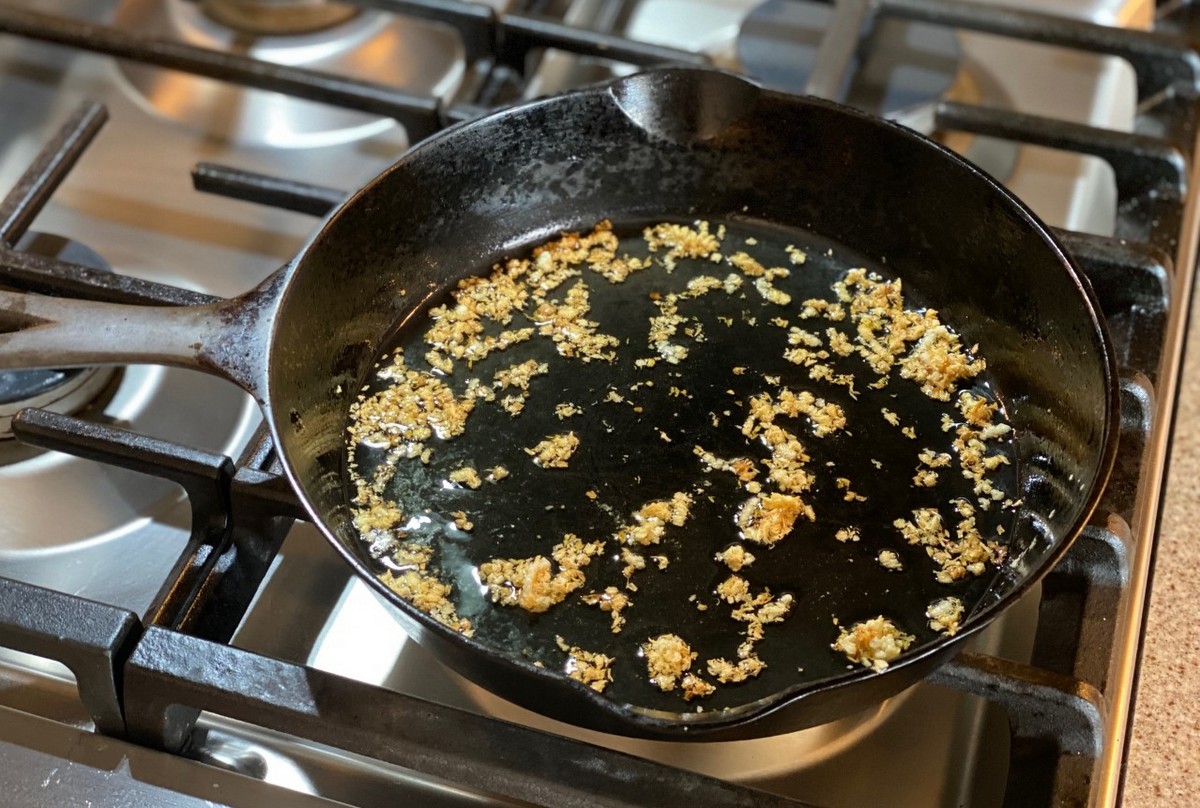 Remove from heat and add fresh herbs.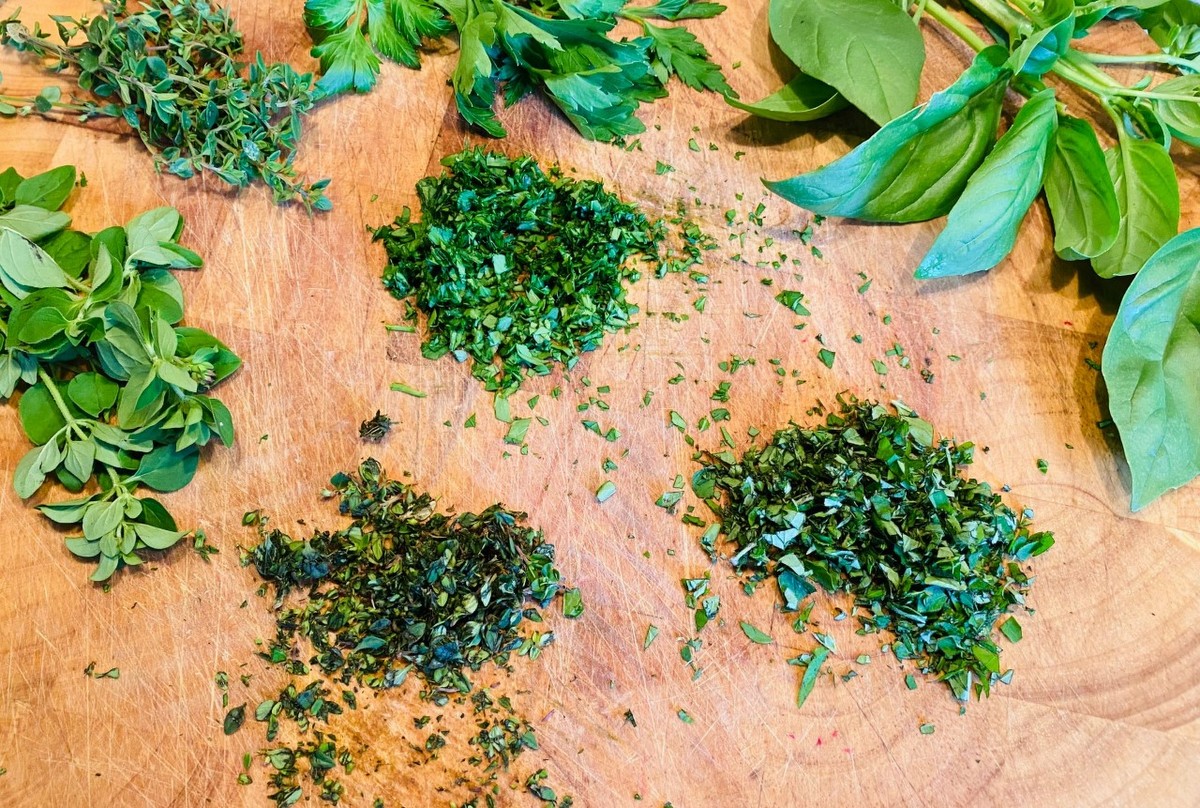 Add oil/garlic/herb mixture to the bowl of spaghetti squash and toss to coat.
Garnish with fresh herbs and serve.
Notes:
*Top with fresh roasted cherry tomatoes.  Combine 2 cups cherry tomatoes with 1 Tbsp oil, ¼ tsp sea salt, and a little black pepper.  Roast for 20 minutes in a 400°F oven.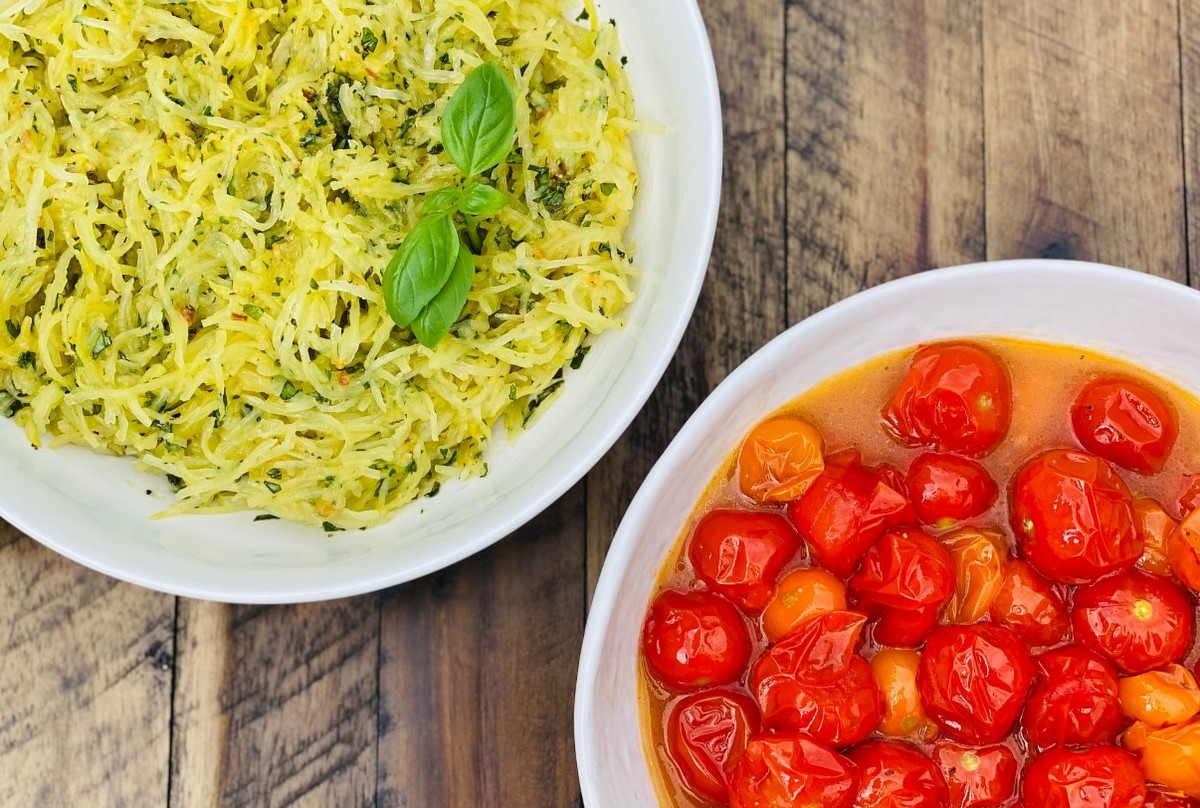 Recipe and photos by Stephanie Borzio.  Stephanie is a mom of three active boys and is an autoimmune warrior.  After battling her own health for several years, Stephanie found healing through food and lifestyle changes, including joining Blooming Glen Farm CSA of which she is a long time member.  She is a Board Certified Integrative Nutrition Health Coach who is passionate about sharing healthy living tips and real food recipes.  Instagram and Facebook: Tru You Essentials; Website: www.truyouessentials.com