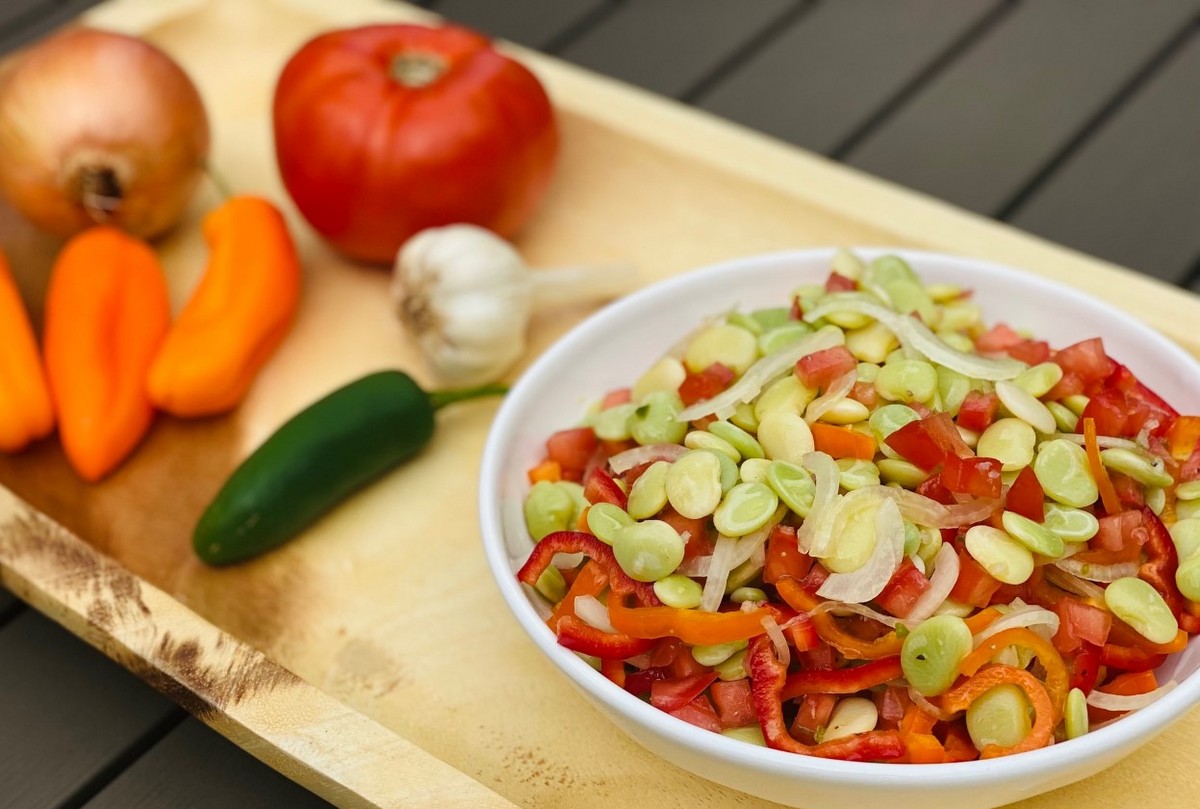 07 Oct

Fresh Lima Bean Salad with Spicy Garlic Lime Dressing

Lima beans are new to the farm this year.  We have been able to head to the fields and pick them ourselves.  This recipe showcases the flavor of these fall harvested beans along with the sweet peppers, sweet onions, tomatoes, garlic and hot peppers in our shares this week.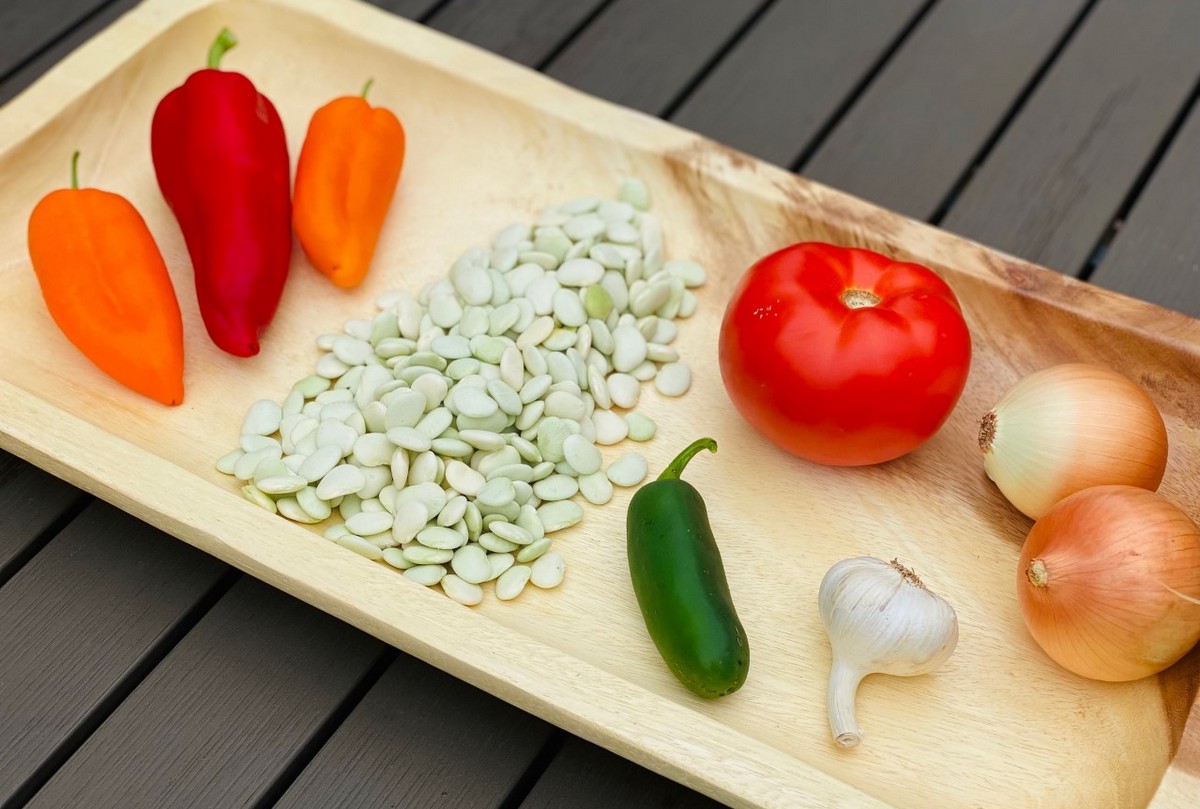 Fresh Lima Bean Salad with Spicy Garlic Lime Dressing
Ingredients:
1 quart fresh lima beans (in pods, equals about 1 ½ cups shelled beans)
2 sweet peppers
½ medium sweet onion
1 medium beefsteak tomato
Dressing Ingredients:
¼ cup olive oil
Juice of 1 lime (about 3 Tbsp)
1 clove garlic, crushed
½ tsp finely diced hot pepper
½ tsp sea salt
Pinch black pepper
Shuck lima beans.
In medium pot on stovetop, boil water.
Place shucked beans into pot. Bring water back to a boil and then reduce to a simmer.  Cook for about 15 minutes or until beans are tender.
Wash, remove seeds, and slice sweet peppers into thin strips.
Peel and slice onion into thin slices.
Prepare tomato. Slice and remove seeds.  Cut into cubes.  You should have about 1 cup of chopped tomatoes.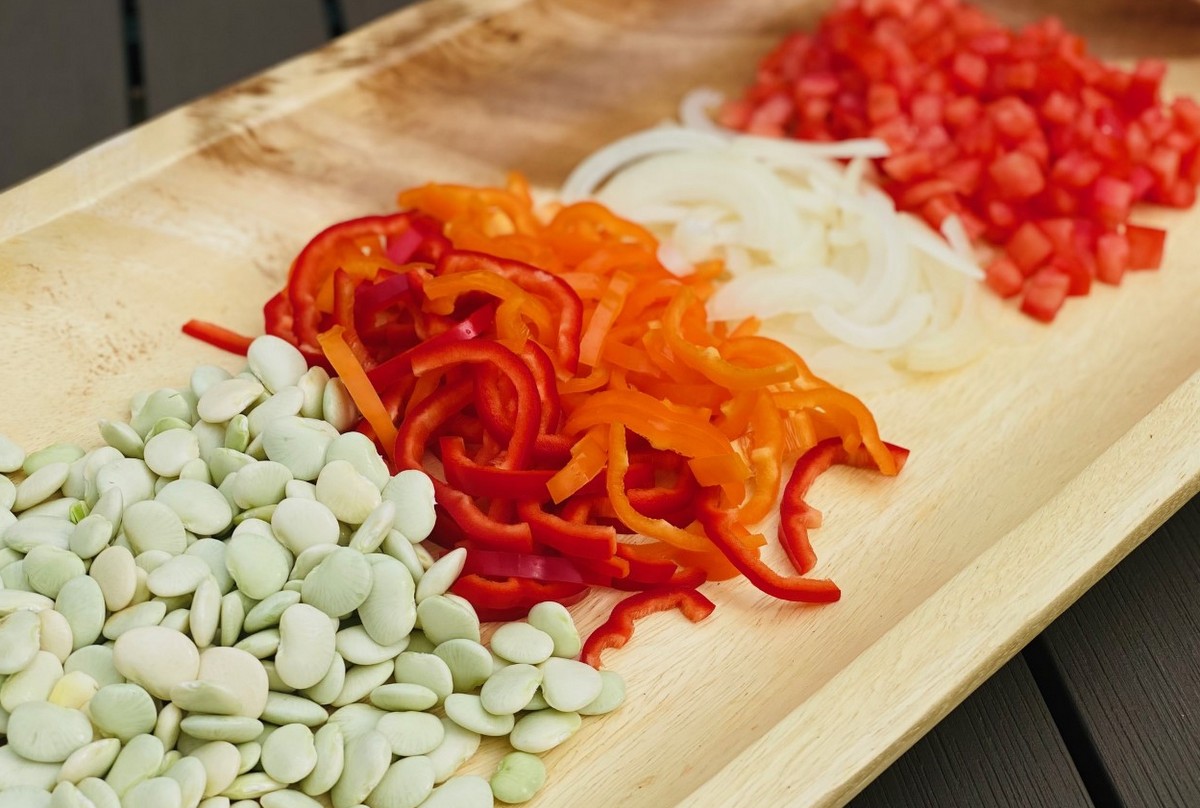 Place sweet peppers, onion, and tomatoes in medium bowl. Add beans.
Make dressing. Combine all ingredients and whisk well.
Pour dressing over vegetables and toss to coat.
Allow salad to marinate in refrigerator for an hour before serving.
Recipe and photos by Stephanie Borzio.  Stephanie is a mom of three active boys and is an autoimmune warrior.  After battling her own health for several years, Stephanie found healing through food and lifestyle changes, including joining Blooming Glen Farm CSA of which she is a long time member.  She is a Board Certified Integrative Nutrition Health Coach who is passionate about sharing healthy living tips and real food recipes.  Instagram and Facebook: Tru You Essentials; Website: www.truyouessentials.com