24 Oct

First Frost; Cut Flower inspiration

A hard frost hit the farm early Monday morning. Tom and I were out with the headlights shining on the fields late Sunday night, fixing the row covers that had blown about in the wind during the day. It always seems that the major frosts follow a windy day, uprooting our "blankets" of protection, and requiring a late night scramble under a clear star-filled sky. It was incredibly beautiful, actually- so no complaints here!

This week we have been concentrating on getting the winter radishes out of the ground and into burlap sacs for storage. The purple top turnips have sized up considerably as well, and are in the share this week, along with celeriac, a delicious celery flavored root. Just peel the rough outside layer and use in soups, oven roast it with a mix of other root vegetables, or mash it up and combine with potatoes or turnips.

We've begun the process of planting our 600 pounds of garlic seed, but with the rain the last bunch of days, we are now waiting for the ground to dry out in order to finish this last big farm task. Tom and the crew broke out the shovels this week, to experiment with transplanting large kale plants from the field and into the greenhouses for winter protection.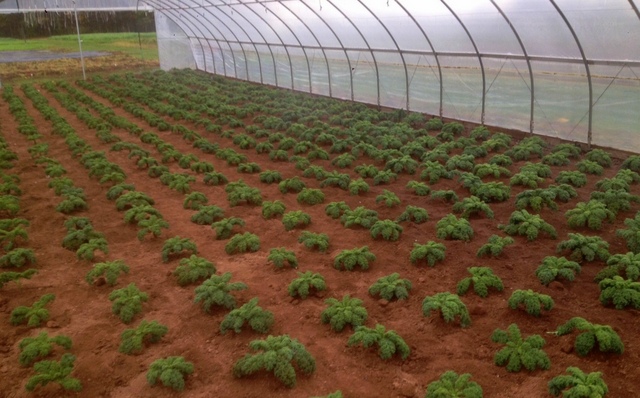 I had the opportunity to attend the Association of Specialty Cut Flower Growers (ASCFG) national conference on Monday and Tuesday, in Wilmington, Delaware. It was a wonderful experience, drawing a few hundred passionate farmers and floral designers from all over the country- Alaska, California, Texas, Virginia, Maine, New York, Wisconsin to name just a few. Having attended annual vegetable conferences on and off over the past 15 years, I was struck how local cut flowers are where local vegetables were 10 years ago. Much education still needs to be done on why supporting local, and sustainably grown flowers over chemical drenched South American imports is important. But it is clear that the demand for local flowers is on the rise, and now it's up to the growers to start to fill that need, and work together to create distribution channels.
From a personal perspective it was also pretty darn cool to be in a room with so many strong, inspiring entrepreneurial women. Philadelphia floral designers Sullivan Owen and Jennie Love led a design demo that had me itching to learn more about wedding bouquet styling, as I was just able to get my feet wet a bit this year (see photos below). And I felt a kindred spirit in Sullivan's committment and passion for the growth and success of her business. Needless to say, I will be looking for ways to incorporate more cut flowers and the creativity they inspire into Blooming Glen Farm.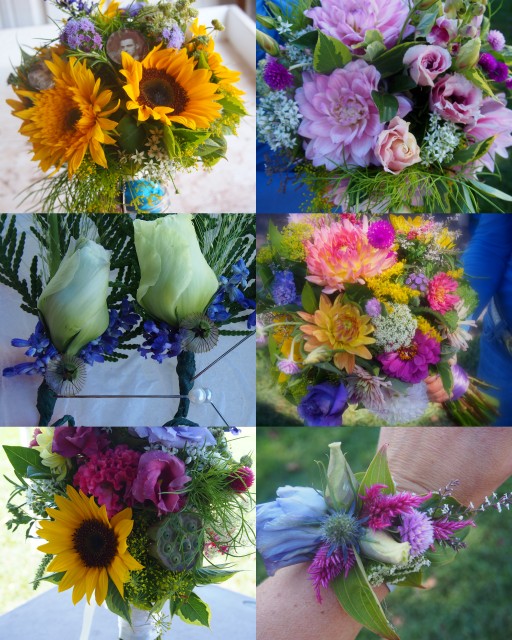 Post and photos by Tricia Borneman, Blooming Glen farmer and co-owner. Tricia and her husband Tom have been growing together since 1996 and farming together since 2000. They started Blooming Glen Farm in 2006. Tricia is passionate about food, community, art and nature and the intersection of all four.