26 Aug

CSA Share Photo: Week 13

This week has been one for the record books…first an earthquake and next a hurricane! Looks like a good weekend to stay home and enjoy your veggies, cook, eat, and cross your fingers we don't get too much rain, or wind!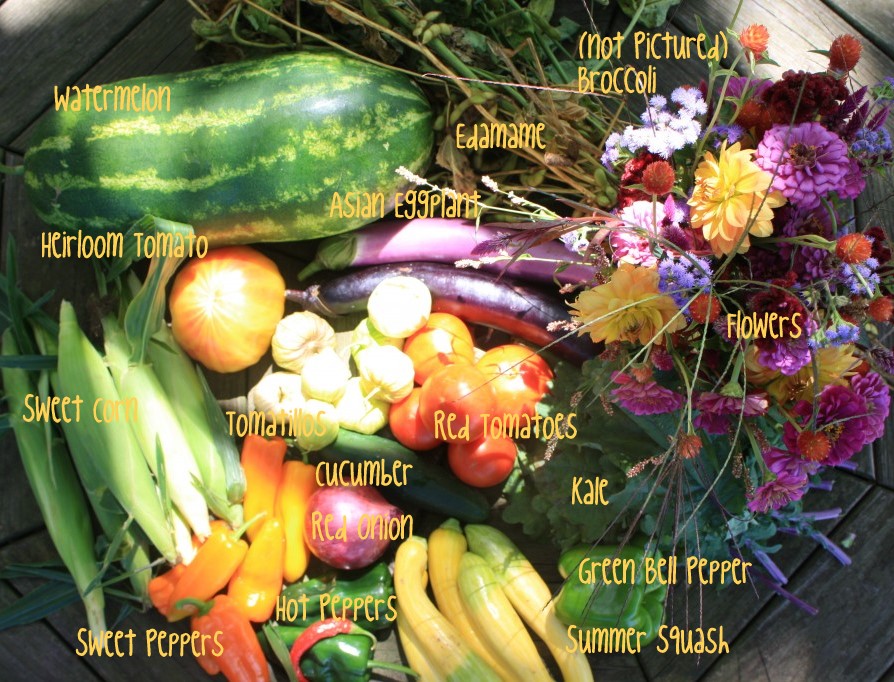 Last week at the Grange Fair we received the wonderful honor of being awarded the 2011 Fred Groshens Memorial Conservation Farmer of the Year, by the Bucks County Conservation District. The Conservation District presented us with a framed aerial photo of the farm, taken just weeks before. As I said on the farm Facebook page, we love this photo for the fact that you can't see any of the weeds that need pulling!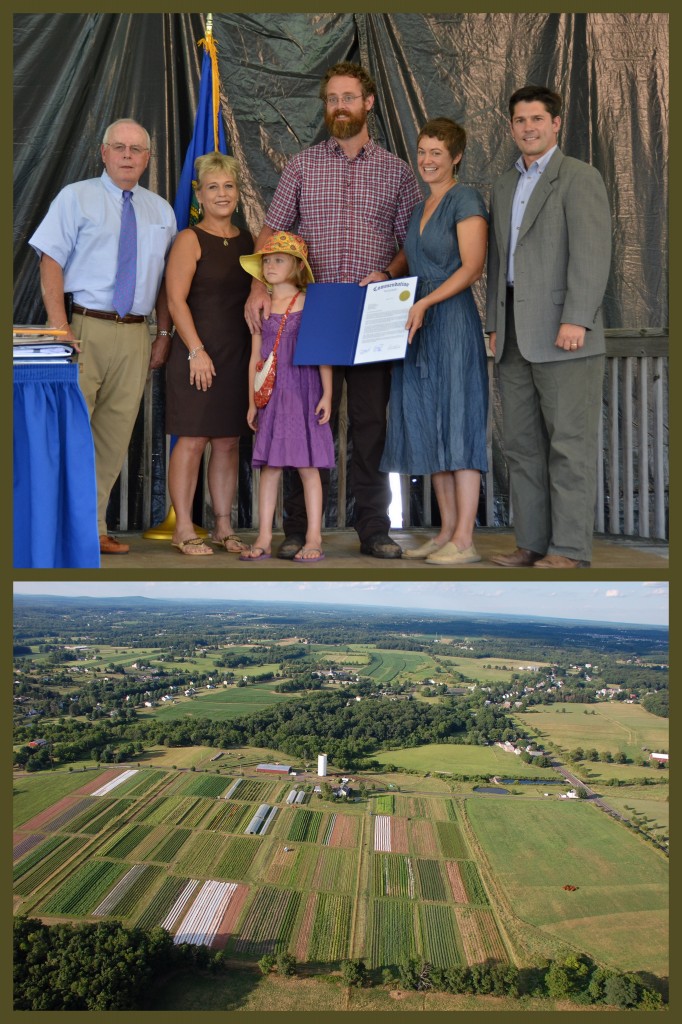 And to top off our moment of glory, our entry in the market basket category at the Fair received a blue ribbon for first place, as well as Best in Show.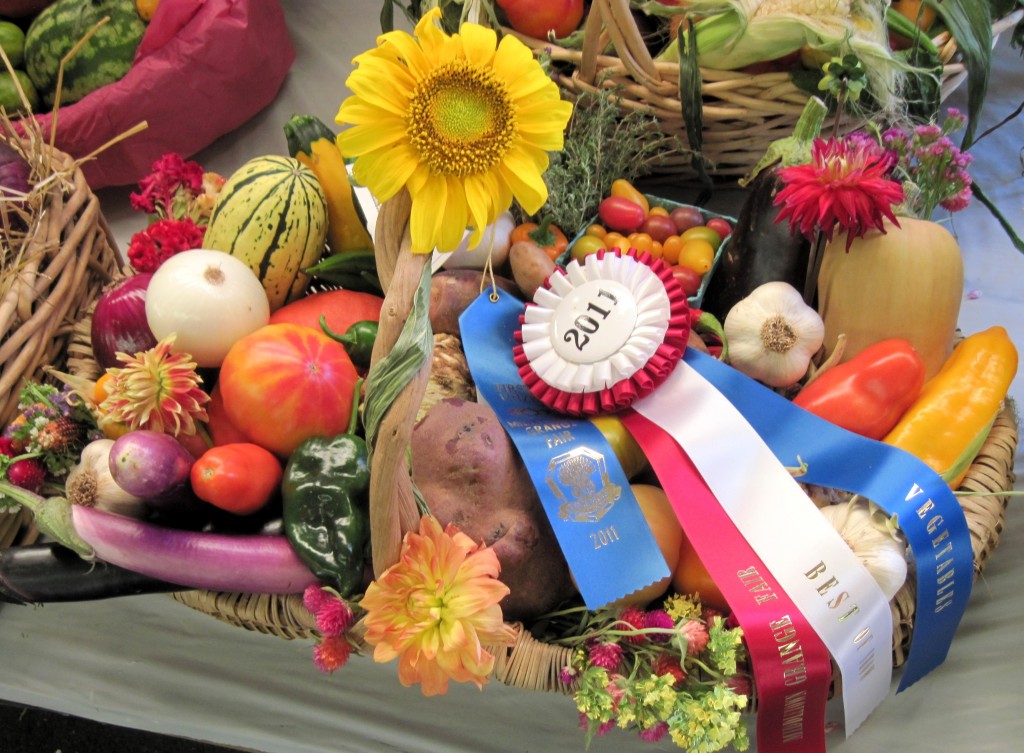 Pretty exciting! It's hard to believe how far the farm has come in the past six years. Not too long ago it was just a dream that kept Tom and I moving from farm to farm, gathering knowledge and looking for the right place to put down roots. Well, we certainly share this recognition with all the many folks who have been with us since the beginning- family who never doubted our decision over 11 years ago to ditch our liberal arts degrees and become organic farmers (or at least didn't vocalize it too loudly!) and continue to be our best "unpaid" labor force, friends and farmers coast-to-coast who have taught us invaluable lessons, our wonderful community of CSA members and market regulars who nourish their families from the farm's bounty, the Rosenbergers who own this beautiful land and with a shared vision gave us the opportunity to soar, and all the wonderful people who have passed through the farm over the years, bringing their sweat and muscles to the nitty gritty of gettin' it done and growin' food!
Posted by Tricia Borneman, Blooming Glen farmer and co-owner.