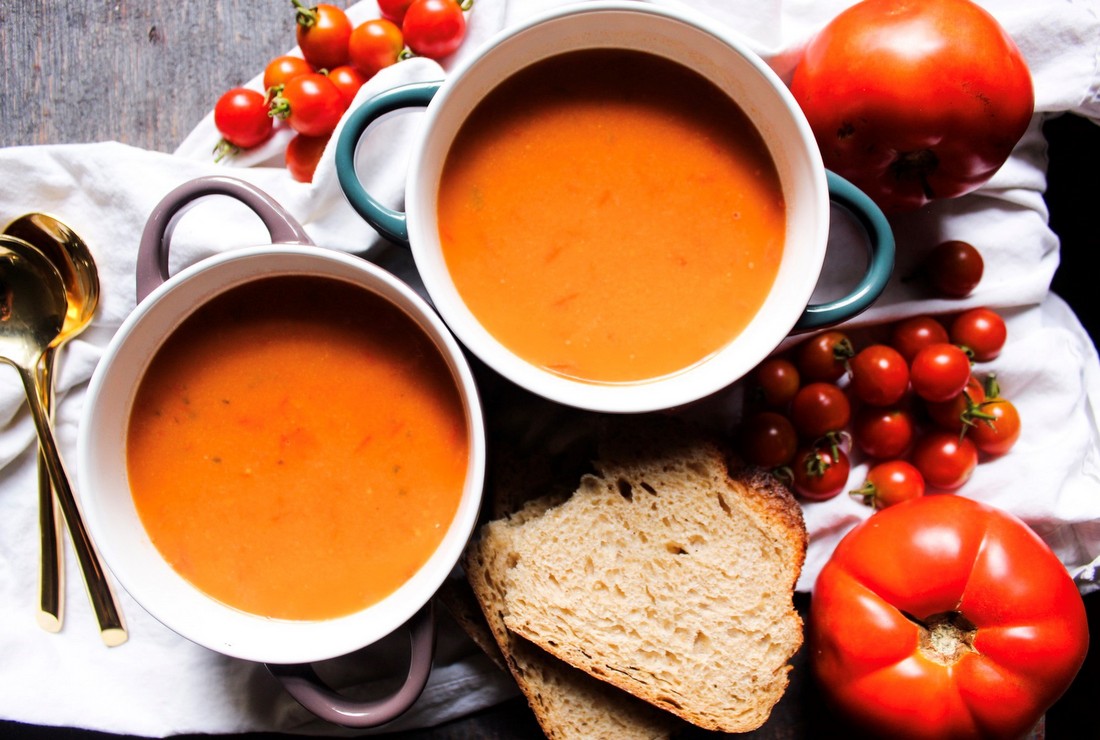 19 Aug

Creamy Tomato Soup

It's that time of year when there are endless tomatoes! I can eat them right off the vine but I wanted to make something different to use em up:) There's nothing like the taste of tomato soup made with fresh in season tomatoes. Make a few extra batches and stick them in the freezer for those cold winter days when you're dreaming of a vine ripened tomato!

Ingredients
3 cups tomatoes (I used a mix of cherry tomatoes and chopped large ones)
1/2 sweet onion
2-3 garlic cloves
1 tsp avocado oil
1 large carton vegetable broth (about 4 cups)
2 Tbsp cream cheese (I used dairy free)
3 Tbsp cassava flour or arrowroot powder
3 fresh basil leaves
Pinch of red pepper
Salt and pepper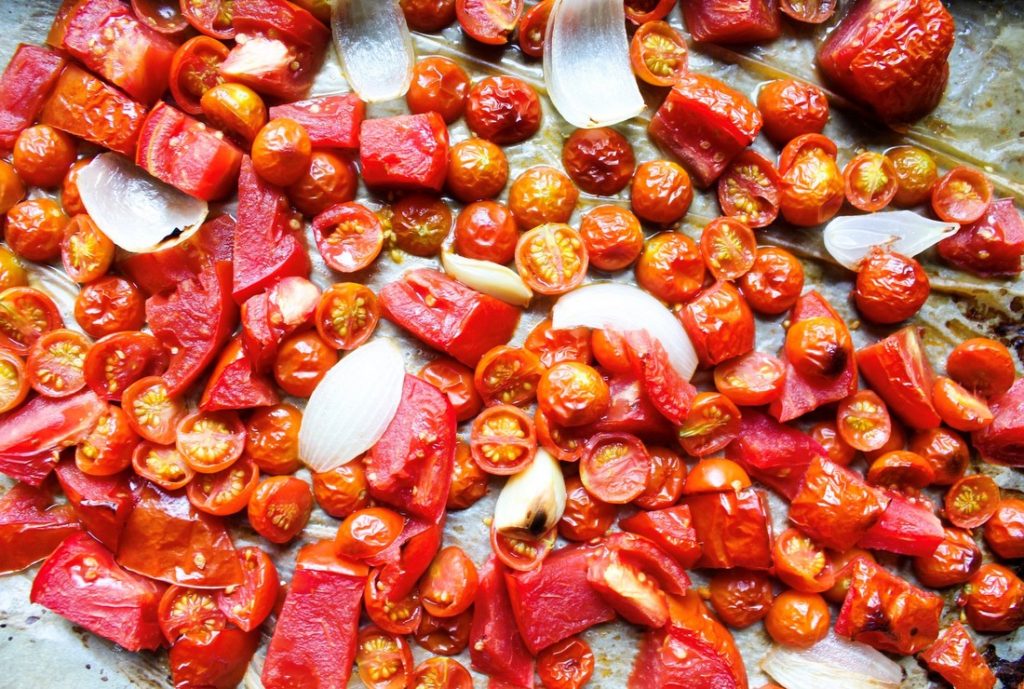 Place tomatoes, onion and garlic on a baking sheet and toss with oil. Bake at 450 for 15 minutes and then 5 minutes under the broiler. Remove from oven and add to a pot over the stove with vegetable broth. Use immersion blender (or blend in regular blender if you don't have one) and add in the rest of ingredients and blend till combined. Serve with bread or grilled cheese for dipping!
Recipe and Photos by Olivia Edgar. Olivia's passion for food and cooking finds focus on recipes using plant based, organic ingredients which make people feel their absolute best. She is a graduate of The Institute for Integrative Nutrition (IIN) and now meal preps for clients and small events. Olivia is newly married, and when she's not cooking and sharing her recipes and holistic approaches on her Instagram account, you can find her working on their fixer-upper in Telford.