09 Apr

Canning Class: Strawberry Vanilla Jam

Join local food blogger, canning instructor and cookbook author Marisa McClellan of Food In Jars at Blooming Glen Farm on Saturday, May 19 at 10 am for a Strawberry Vanilla Jam canning class.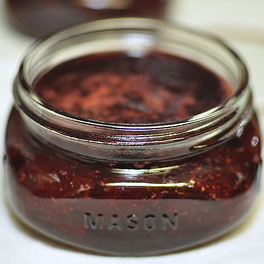 Whether you've been thinking about learning to can or you're well-versed in the ways of homemade jam, this class is for you. In this two-hour class (10am to noon), Marisa will walk you through the basics of boiling water bath canning. The class will include information on food safety, best canning practices, recommendations on how to store your newly canned goods and much more.
You'll learn to make Strawberry Vanilla Jam, and will go home with small jar of the jam, as well as a printout of the recipe. It's the perfect class for beginner and intermediate canners as there will be plenty of time to have all your food preservation questions answered.
Marisa's first cookbook, called Food in Jars: Preserving in Small Batches Year Round, will be published by Running Press in May 2012. It is currently available for pre-order from a number of booksellers.
This canning class costs $50 per person. Pre-registration is required. Please go to this eventbrite link to register: http://www.eventbrite.com/event/3251891495
If you have questions, email Marisa at foodinjars@gmail.com.
Strawberry Jam Photo courtesy of Marisa.