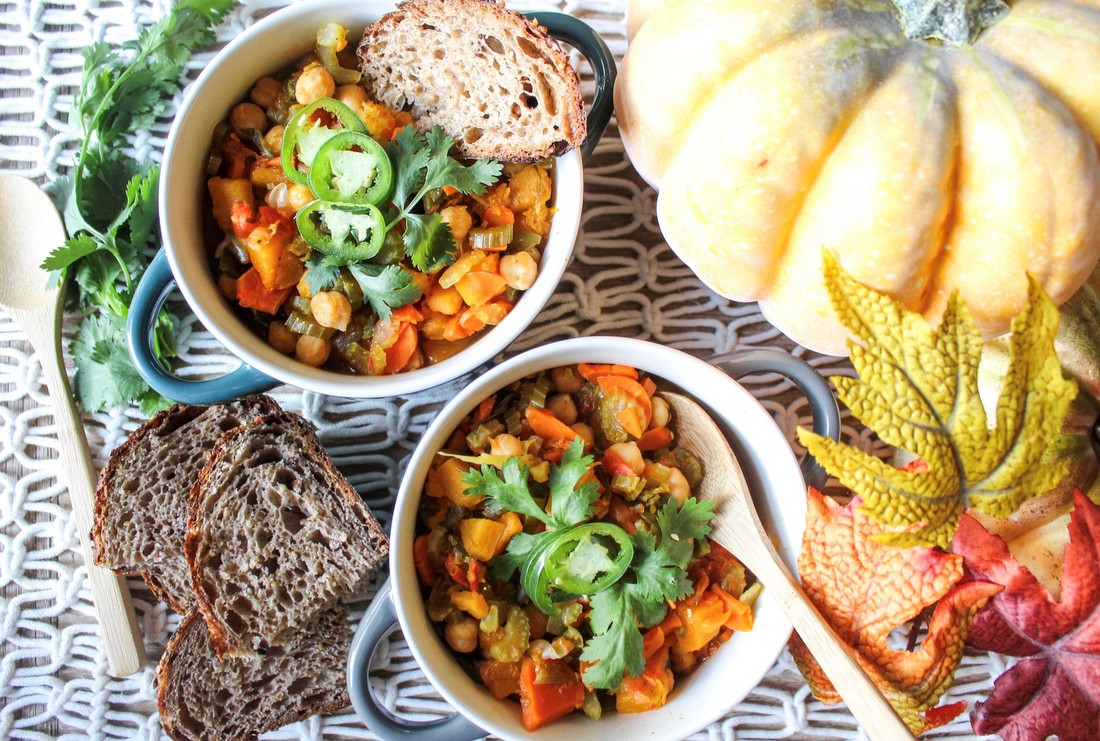 14 Oct

Butternut Squash Chili

It's soup season! Soups are the perfect way to use up all those fall veggies in one pot. This healthy chili can be made on the stovetop or in a crockpot or instantpot but for this batch I did it on the stove in under an hour. Hope you love it as much as I do!

Ingredients
1 butternut squash
2 leeks
1 bell pepper
1 head celery
1 small onion
2 cloves grated garlic
5 large carrots
3 diced hot peppers (I used 1 jalapeño and 2 poblano)
4 whole tomatoes
2 cups vegetable broth
2 cans chickpeas, drained and rinsed
2 tsp chili powder
1 tsp each of cumin, Himalayan salt, black pepper, and coriander
dash of cinnamon and cayenne pepper
1 cup finely chopped kale (or other hearty fall green like chard, collards or raab)
Cilantro and sliced jalapeño for toppings

Chop up onion, celery, carrots, leeks and onion and add to a pot with garlic and a teaspoon of oil. Cook for a few minutes and add hot peppers and vegetable broth. Dice two of the tomatoes and purée the other two in the food processor and add to pot. Peel and chop butternut squash and add with the rest of the ingredients besides the kale. Bring to a boil and cook for about 20 minutes or until veggies are soft. Stir in kale and chickpeas and serve with cilantro and some jalapeño slices if you want some extra spice.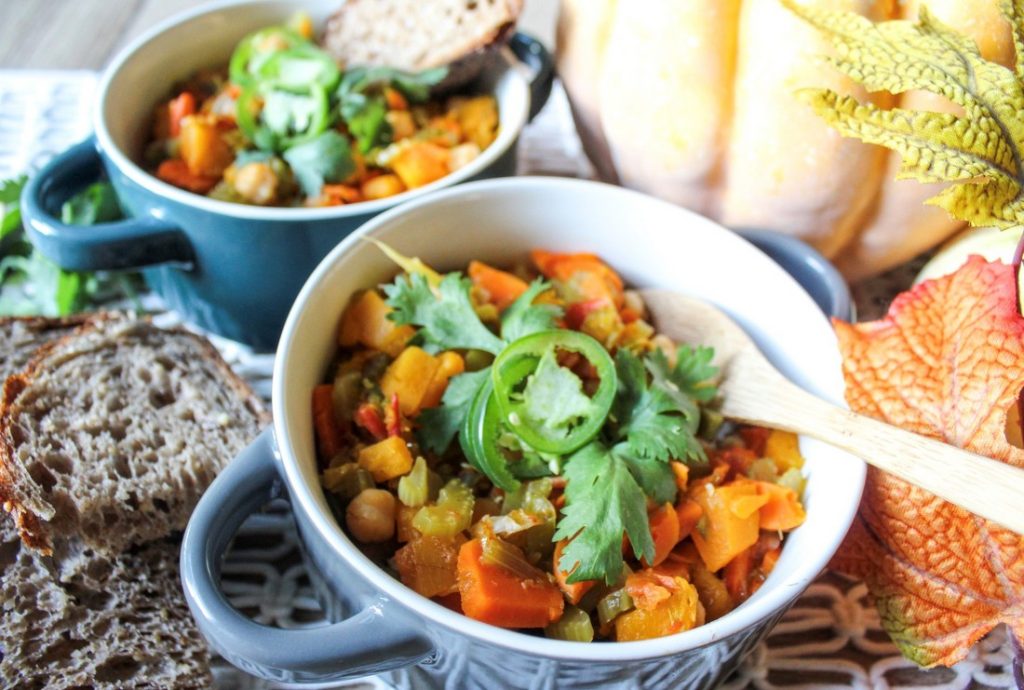 Recipe and Photos by Olivia Edgar. Olivia's passion for food and cooking finds focus on recipes using plant based, organic ingredients which make people feel their absolute best. She is a graduate of The Institute for Integrative Nutrition (IIN) and now meal preps for clients and small events. Olivia is newly married, and when she's not cooking and sharing her recipes and holistic approaches on her Instagram account, you can find her working on their fixer-upper in Telford.