28 Apr

Turnip the Dirt: A Kids Farm View

Banjo Spinach: A dinnertime beat to have you on your feet

Spinach is seeded in heated greenhouses. Once it sprouts it is then transferred into an unheated greenhouse.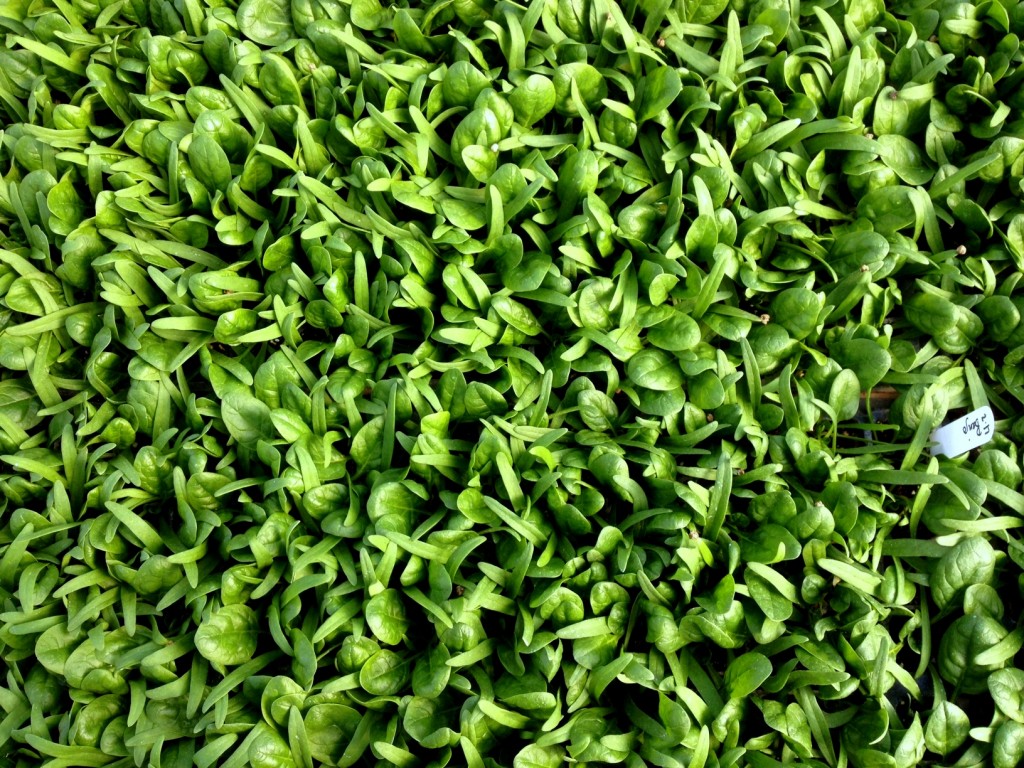 After that it is transplanted into one of our high tunnels. A high tunnel is a greenhouse with a very tall roof. In the early spring, it is there that spinach is produced.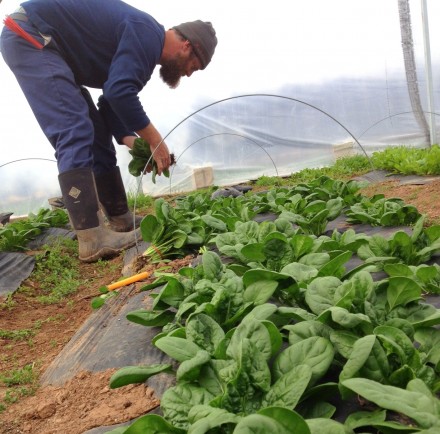 It is grown with compost that is made here on our farm and the spinach is harvested early morning in the spring and fall.
My dad is going to harvest some for the farmers markets this weekend. He's pretty excited about it!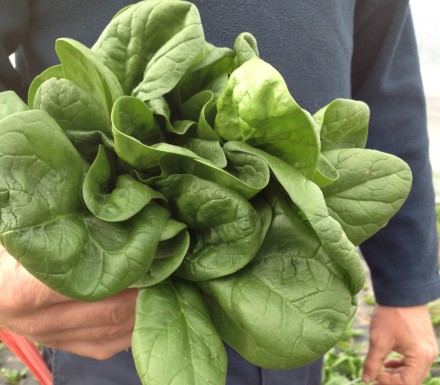 The main variety we are growing this year is called Banjo, a dinnertime beat to have you on your feet. Banjo has savoy leaves, when the leaves are wrinkly. It has dark leaves that are about the size of the palm of your hand but they can be smaller.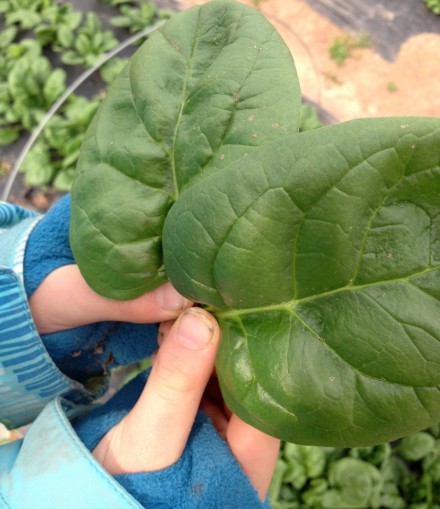 My mom bakes spinach in a quiche and it tastes delicious. Quiche uses a lot of eggs- I gathered some from my chickens.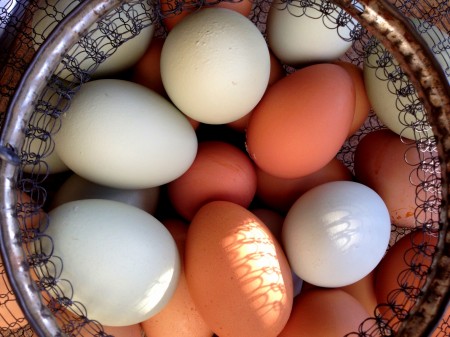 Here is my mom's recipe:
Quick and Easy Spinach Quiche
Make the crust: In a food processor, mix together 1 cup flour, and a 1/2 teaspoon of salt. Mix in 3/4 stick of butter (cut in pieces), with 1 egg yolk and about 3 Tablespoons of ice water. This is a sticky dough- put flour on your hands, and press the crust into a 9-inch pie plate then refrigerate while you make the rest.
For the filling: Mix 4 eggs and the egg white left from making the dough with 3/4 cup half and half, or milk. Stir in 1 cup shredded cheese (we like cheddar). Season with salt and pepper. Set aside.
Saute your veggies: You can use whatever you have on hand. For example spring onions and green garlic are in season now (or use onions and shallots), and you could add store bought cherry tomatoes (cut in half), or just 2-3 small potatoes that have been boiled and diced. Add about two cups of chopped spinach leaves and fresh herbs like rosemary and thyme.
Put the sauteed veggies into your crust. Pour the egg filling over top until it is close to the brim but not overflowing (you might not use it all). Bake at 425 degrees for 15 min, then lower to 375 until done (top will be set and golden in color). Yum!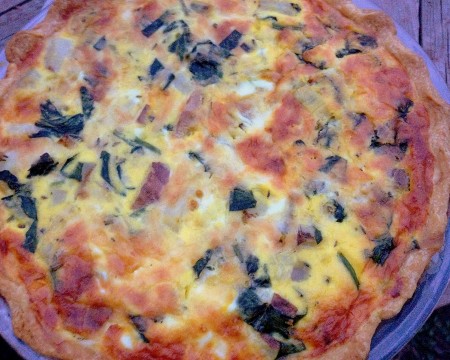 Written by Dakota, a farm girl who loves to chase her chickens, read books, ride her bike and cuddle with her dog. Her favorite thing about growing up on a farm is getting to eat the food that grows right outside her door. Photos by Dakota and her mom, Tricia.