19 Jun

Springs last hurrah, Summer on its way!

With the Summer Solstice right around the corner, we hope these intermittent rain storms that continue to plague the farm are the last hurrah of Spring. Despite the rain showers, the warm sun and winds have lessened the puddles and mud, and the process of drying out has begun.  The weeds on the farm have enjoyed the wet weather, so now our job is on hands and knees, moving down the beds, pulling weeds. We started in the pick-your-own flower patch, and moved on to the fields of celeriac.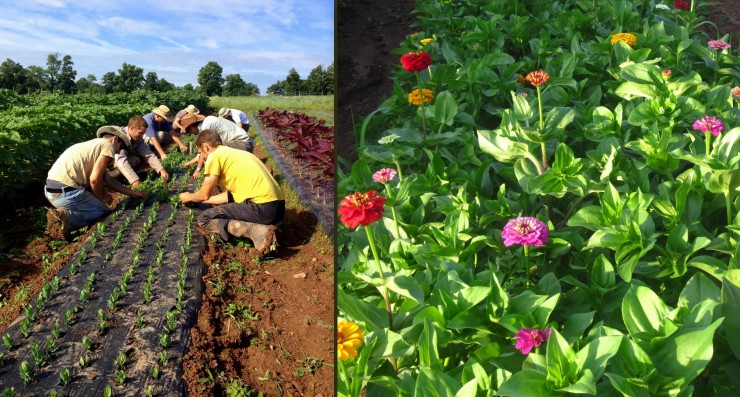 The farm share this week saw the first carrots, basil and garlic scapes, as well as pick-your-own green beans.  For Father's Day I made a basil pesto and tossed it with steamed green beans- it was the hit of the barbecue. Diced garlic scapes can be subbed in for garlic cloves in your favorite pesto recipe, but I prefer to highlight their unique flavor in a wonderful side dish all on their own.  Garlic scapes, the flowering tendril of stiff-neck garlic, taste almost like a garlicky green bean. My favorite way to enjoy them is grilled- just toss them in a bowl with oil and salt and pepper, and grill until tender and carmelized. Delicious! For more ideas, check out these recipes from a previous blog post, Slaw Variations and Garlic Scapes. To preserve that wonderful garlic flavor into the winter months, I've also made pickled garlic scapes. Here's a recipe from Food in Jars blogger, Marisa McClellan.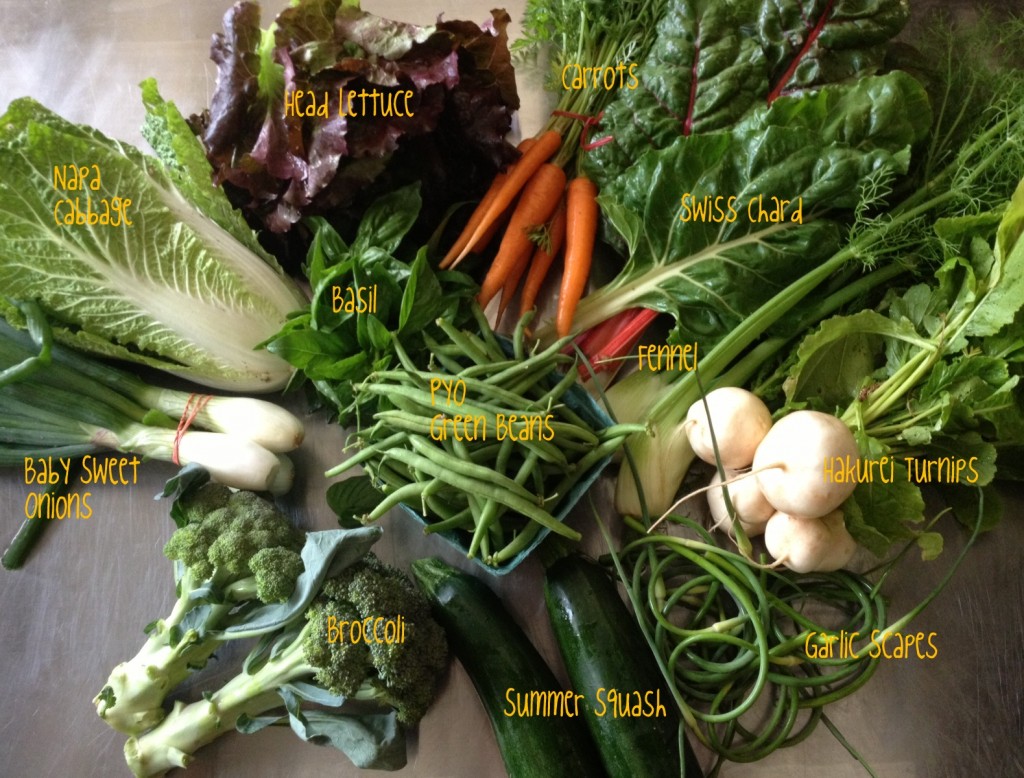 Photos and text by Tricia Borneman, Blooming Glen farmer and co-owner.