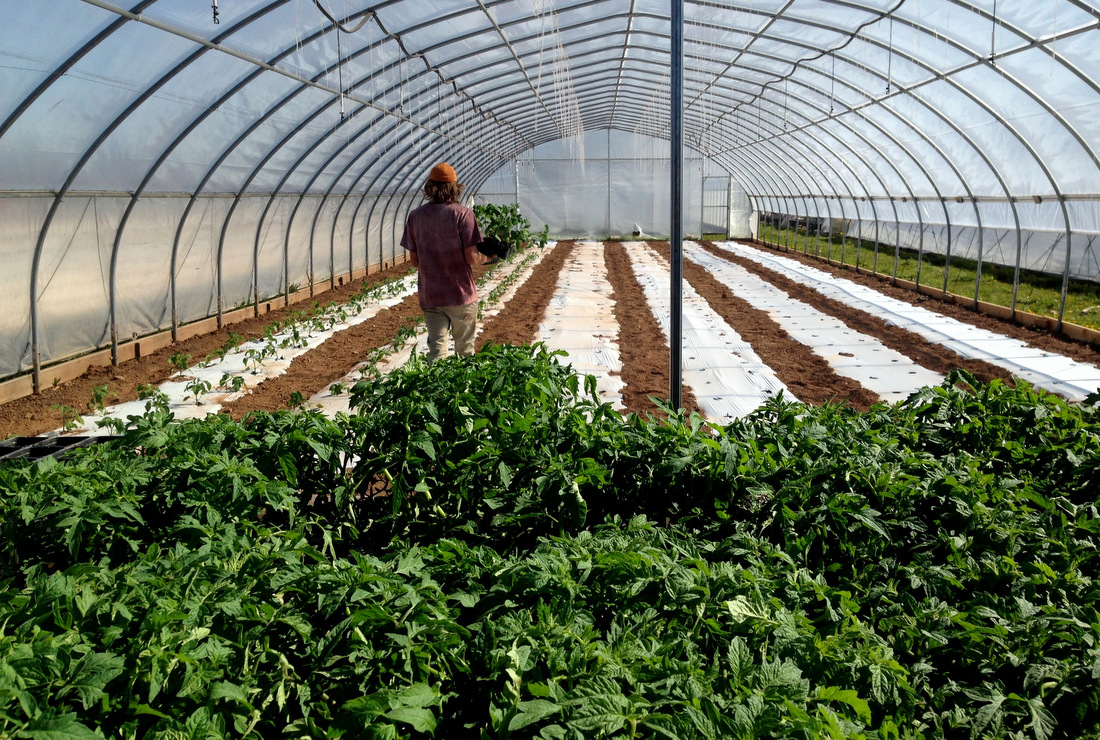 03 May

Ready, set, here we go!

It's official! The first CSA pick-ups are scheduled for Tuesday May 31st and Thursday June 2. This is distribution week A for half shares and the first week for all full shares and delivery shares (Delivery shares begin Wednesday June 1st). Half share week B pick-up will start Tuesday June 7 and Thursday June 9. Registered members who are half shares should have received an email which contained their week A or B assignment. You can also click on the registration link on the website and navigate to member login to check your member type and balance owed. Payments are due in full by June 1st. Please kindly make your final payments before you come to the farm for your first pick-up.

Just a reminder to sign-up for your bread share with Bakers on Broad– with enough interest they will deliver their fresh baked loaves to both Tuesday and Thursday pick-up days. Located in Souderton, we think this artisanal French bakery's bread is some of the best around! We are also offering chicken and pork shares through Ledamete Grass Farm again this year, delivered to Blooming Glen Farm monthly for your convenience- their website details the share sizes they offer, as well as other information about their wonderful farm. And new this year, our friends at Hershberger Heritage Farm will be setting up in our parking lot on Thursdays from 2-6pm to offer their grass fed, certified organic eggs, fresh chicken and pork for sale, no pre-orders necessary. Hershberger Heritage Farm is a fourth generation veteran owned farm about 5 min from BGF in Sellersville, Pa. We are happy to introduce them to our customers…we love their delicious eggs with the bright yellow yolks!

Here at Blooming Glen Farm we have been steadily training our new crew members on the myriad of small tasks that make up our busy days. As the weather bobs around from hot to cool, wet to dry, we tweak our plans for the day: "You can't change the direction of the wind, but you can adjust the sails to reach your destination."

Tucked inside our high tunnels are an assortment of heirloom tomatoes (see photo above)- trellising them onto individual strings will keep us busy when wet weather prevents us from going into the fields. The spring crops are thriving, and we're excited for Friday's harvest of hakurei turnips, radishes, arugula, green garlic and broccoli raab, all destined for this weekend's opening day farmers market's in Easton and Wrightstown. And for those gardeners out there, we are also selling some of our extra plant starts this year- lettuces, tomatoes, cabbage, kale and chard. CSA members receive 10% off at our farm stand.

Out in the field, the sugar snap peas in particular enjoy this cool misty weather, as do the spring heads of lettuce that are slowly sizing up. Almost everything in the fields are covered by floating row cover, adding a little warmth on these cooler days. We used almost every last scrap on the farm- driving down 113 it looks a little magical, like giant white blankets, which is essentially what they are.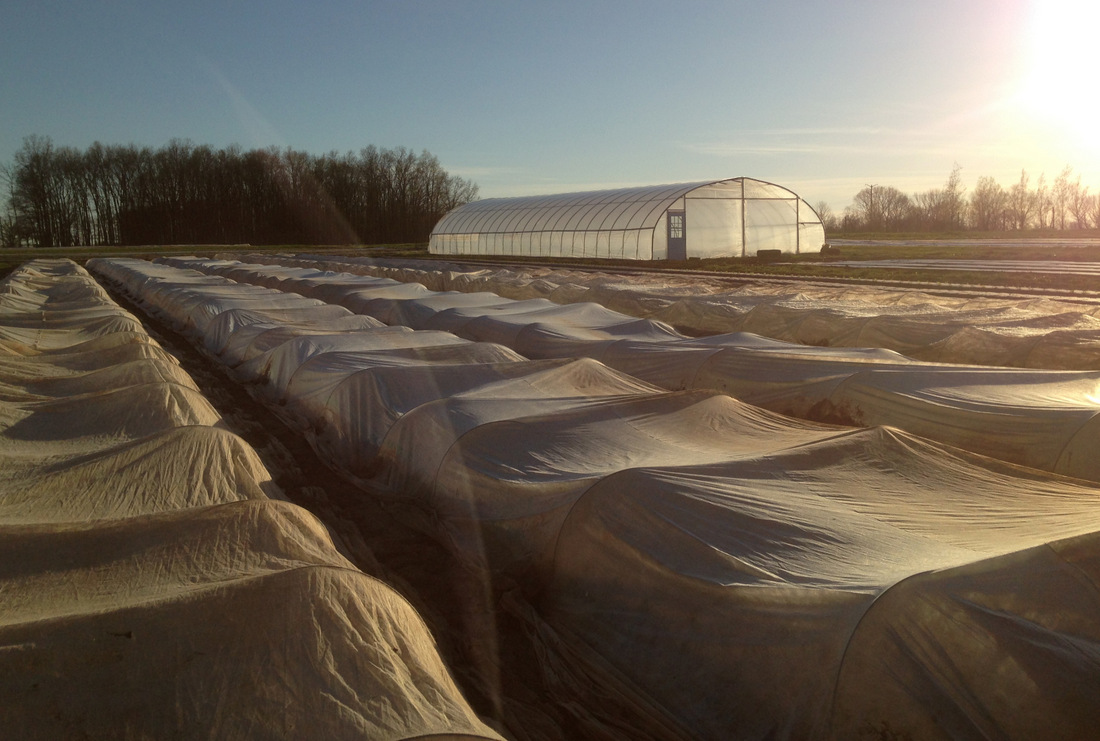 Below is a photo of potatoes planted the same week (shown in our last blog post) where you can really see the benefits of the black mulch and white row cover for added warmth. The bare ground potatoes are planted and hilled and cultivated throughout the growing season. The taller potato crop is on black plastic, and under row covers. They will be harvested first for new potatoes, hopefully by mid-June. Despite being planted at the same time you can really see the difference in rate of growth with the two different methods.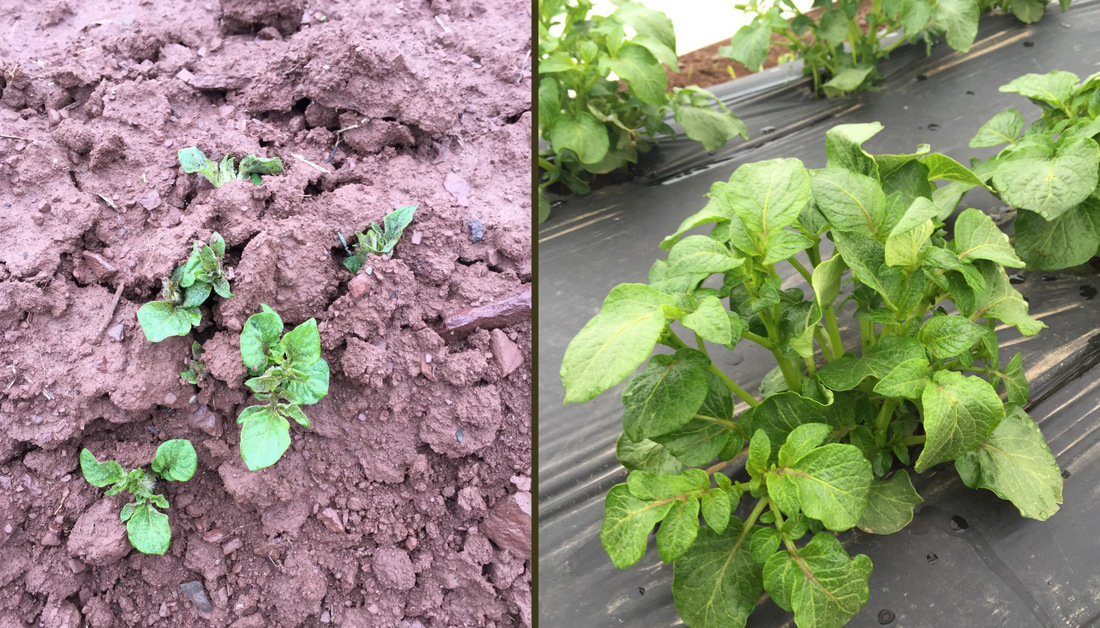 As we continue to tend the spring crops (like weeding rows and rows of itsy bitsy carrots and trellising all those sugar snap peas for your picking ease), the first of the summer crops are being transplanted into the field. Out this week went a planting of summer squash and cucumbers, followed soon by green beans and our second sweet corn planting.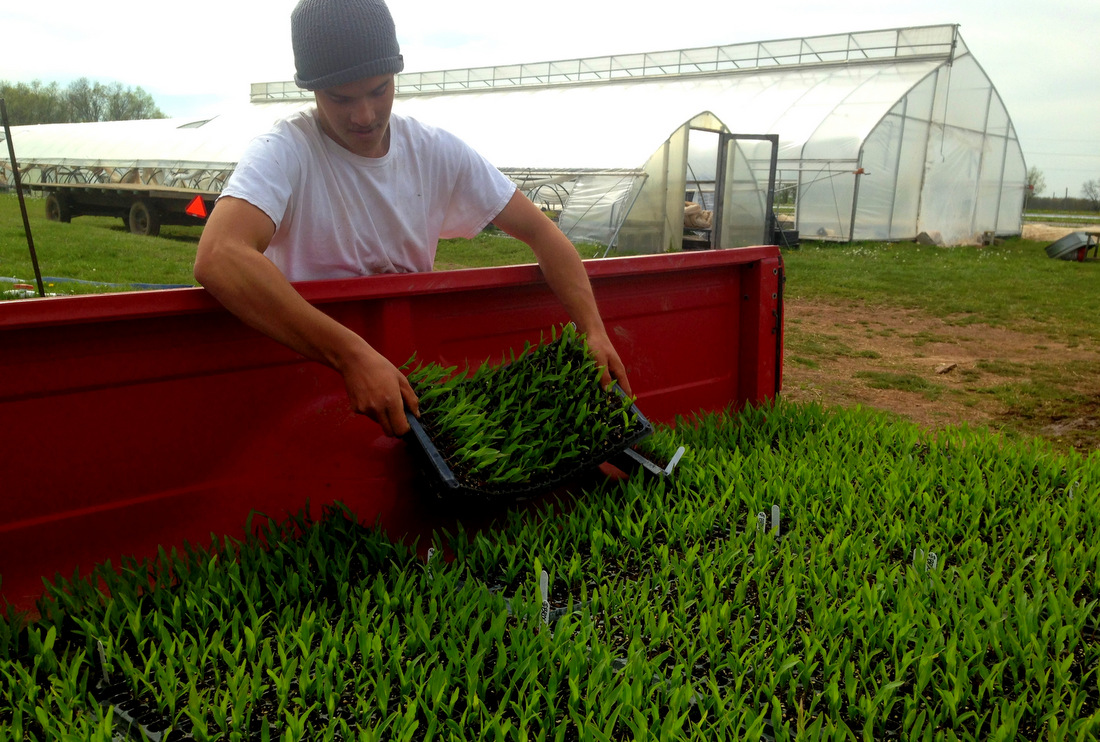 The strawberries are growing quickly, now that their row covers are off and the honey bees are actively pollinating. The plants are loaded with beautiful white flowers and small green berries are starting to form.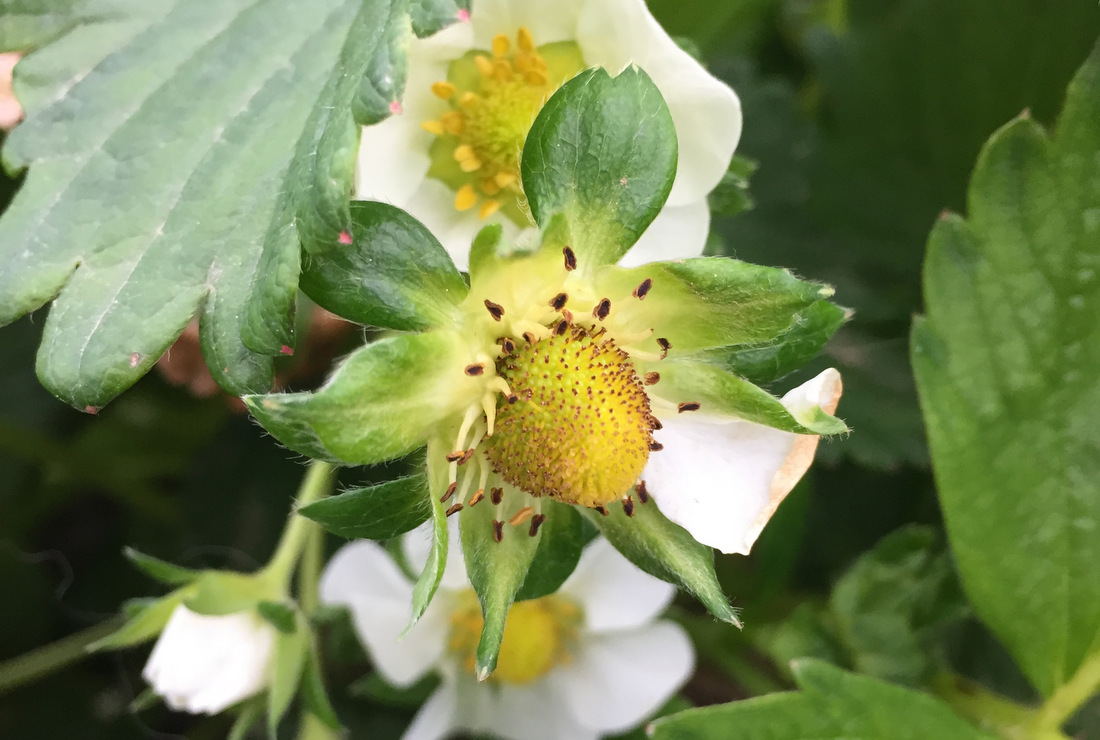 We've been appreciating the rain these past few days. Despite having a great irrigation system, we can only water a certain amount of crops at a time. The plants are all happy with a good rain after that extended dry period. A few of our fields were planted with cover crops almost a month ago. Those we don't irrigate in- cover crops are planted with the sole purpose of feeding the soil- so the rain will finally get them sprouting.
CSA shares are still available- only four more weeks until the first pick-ups, so please help us out by reminding your friends to register now! Remember to "subscribe" to this blog if you'd like to receive an email reminder whenever we post something new. You can also follow us on Facebook and Instagram. Stay tuned to the blog for some crew profiles, as we introduce you to the rocking team making it all happen here at Blooming Glen farm!
Post and photos by Tricia Borneman, Blooming Glen farmer and co-owner.  Tricia and her husband Tom have been farming together since 2000. Blooming Glen Farm is celebrating its 11th season bringing high quality certified organic vegetables, herbs, fruits and cut flowers to our local community.