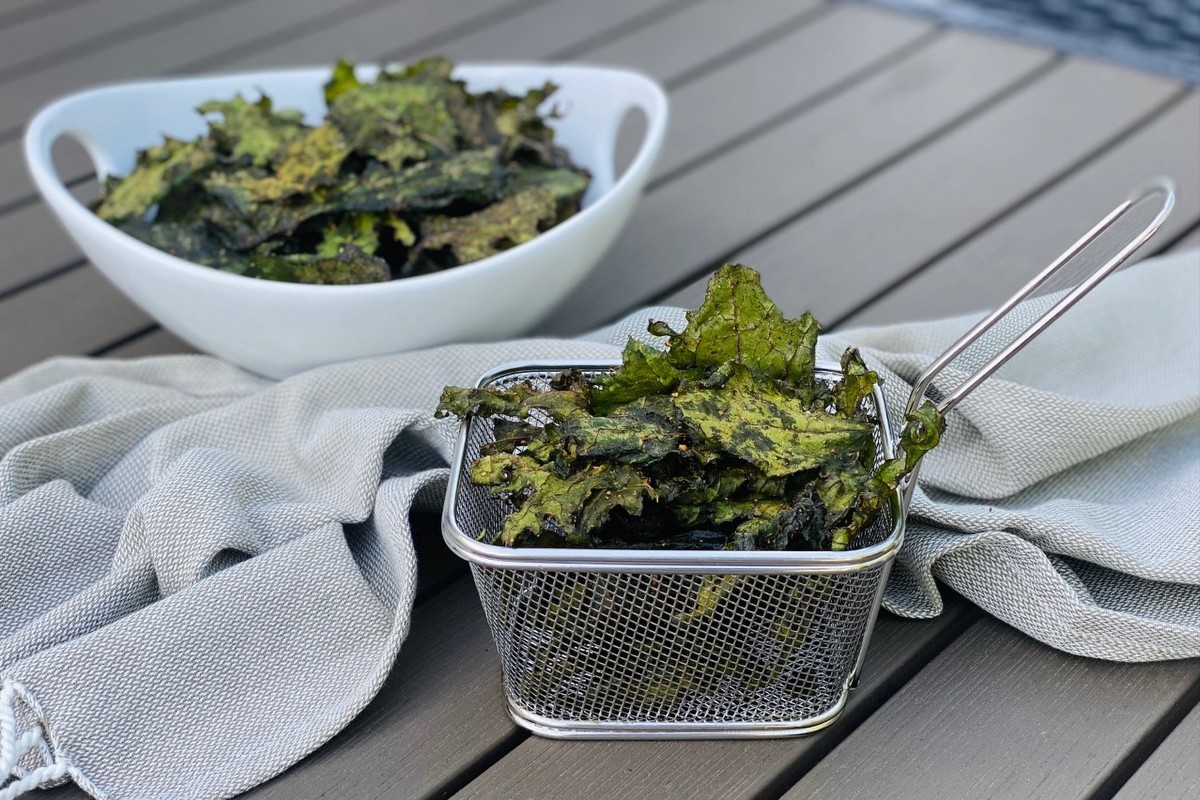 26 May

Ranch Kale Chips

Kale is such a powerhouse of a vegetable, chock full of vitamins and minerals.  Since we are traveling for the holiday weekend, I wanted to create a recipe that would be able to come with us.  These kale chips are the perfect way to bring some of the farm with you when you travel.

Ranch Kale Chips

Ingredients:
1 bunch kale
1-2 Tbsp olive oil or avocado oil
1 ½ Tbsp homemade ranch seasoning

Homemade Ranch Seasoning:  1 ½ Tbsp parsley, 3 tsp onion powder, 2 tsp garlic powder, 1 ½ tsp dill, 1 tsp sea salt, ½ tsp black pepper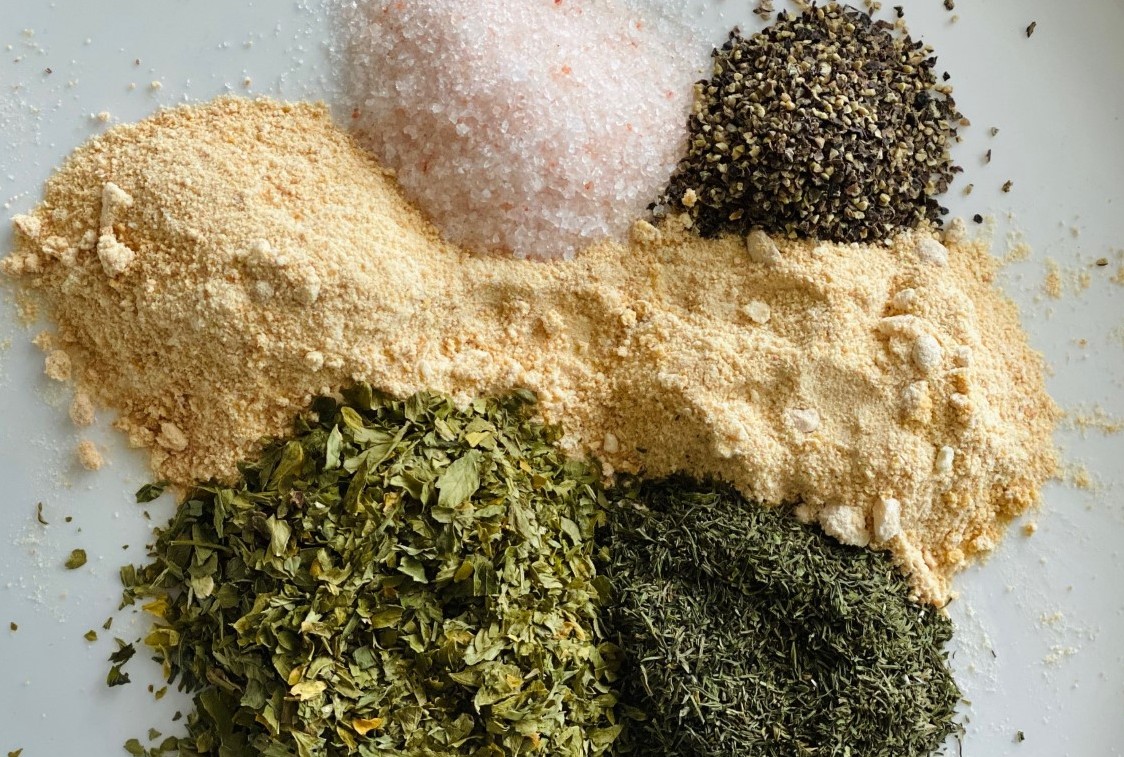 Directions:
Combine spices for ranch seasoning and set aside.
Soak kale leaves in sink filled with water for a few minutes to remove any dirt.
Drain sink.
Remove middle rib/stem from each leaf and cut into 2-3 inch pieces.
Dry kale pieces in salad spinner and then between dish clothes or paper towels.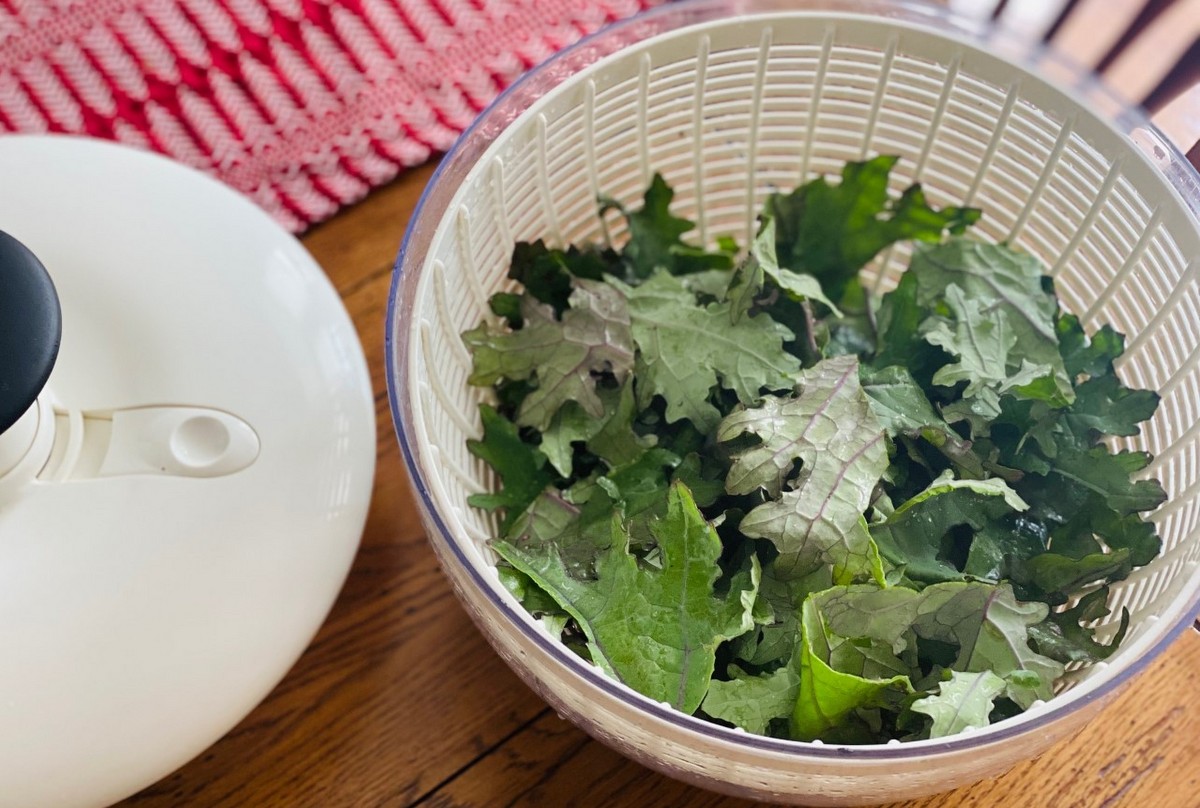 *This is the most important step to getting crispy kale chips!  You want the leaves as dry as possible.
Place the dried kale pieces in a large bowl. Add oil and massage into leaves. The leaves should be coated in oil.
Add ranch seasoning and mix well.
Place kale pieces in a single layer on baking sheets. Do not overlap the leaves at all.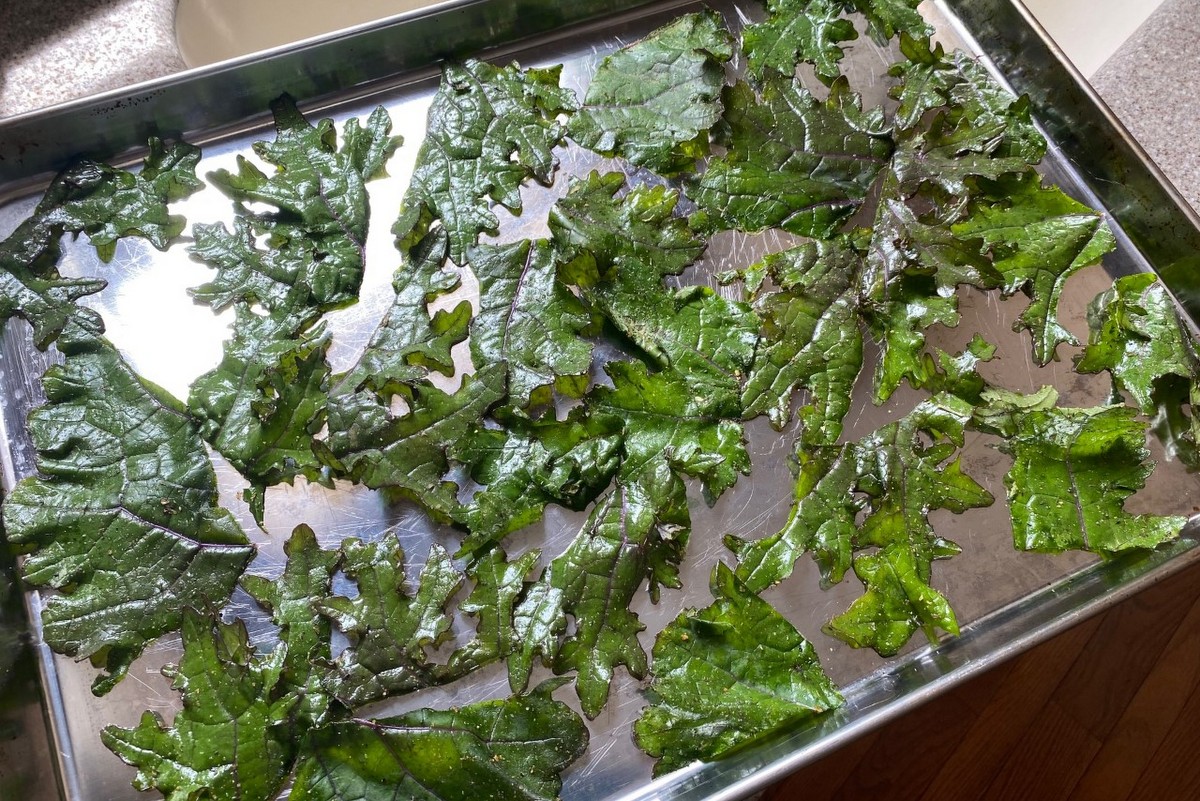 Bake at 250°F for 15 minutes. Remove from oven and flip leaves over.  Cook for an additional 5-10 minutes.  Leaves should be crispy when done.
Store in an airtight container.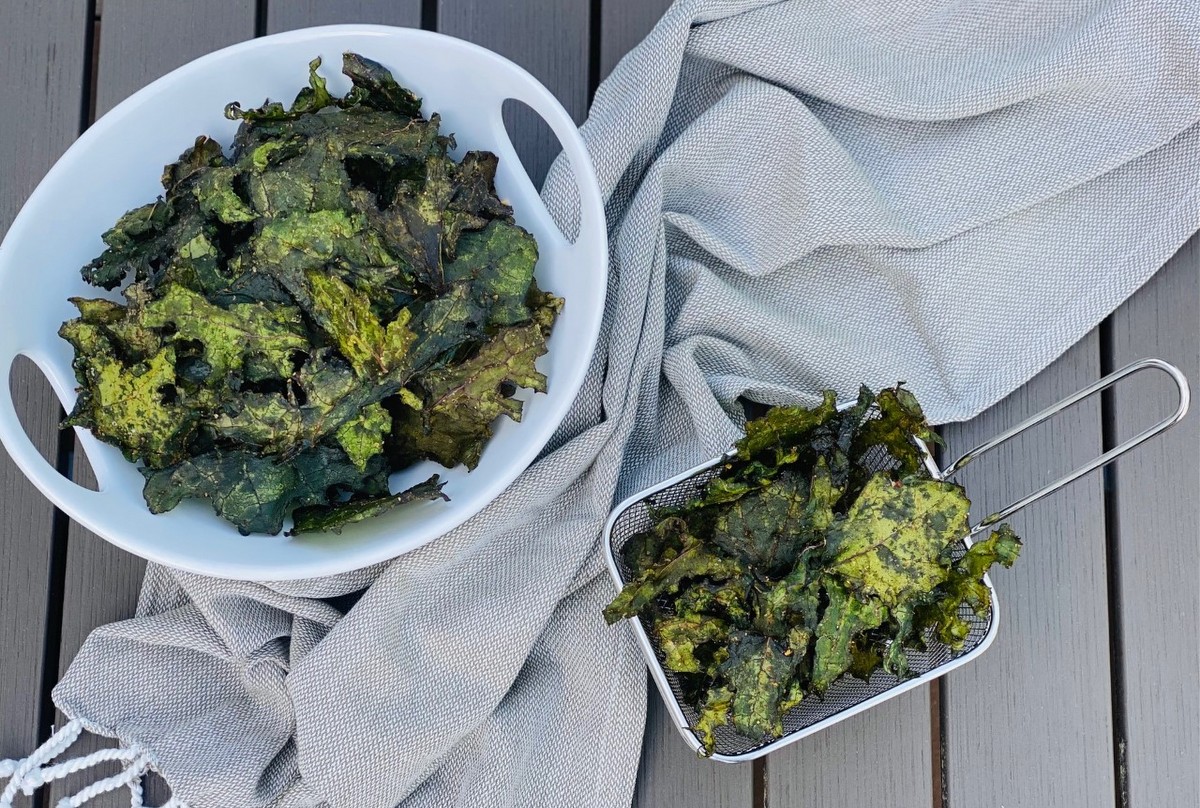 Enjoy!
Recipe and photos by Stephanie Borzio.  Stephanie is a mom of three active boys and is an autoimmune warrior.  After battling her own health for several years, Stephanie found healing through food and lifestyle changes, including joining Blooming Glen Farm CSA of which she is a long time member.  She is a Board Certified Integrative Nutrition Health Coach who is passionate about sharing healthy living tips and real food recipes.  Instagram and Facebook: Tru You Essentials; Website: www.truyouessentials.com