14 Mar

Outstanding in The Field!

We're excited to announce that the Outstanding in the Field bus is returning to Blooming Glen Farm on Sunday, September 23. Chef Mitch Prensky and his crew from Supper in Philadelphia will be manning the field kitchen again. Tickets go on sale on March 20, the first day of Spring! Tickets for these events sell out quickly- anywhere from 5 minutes to 2 weeks. Join the OITF mailing list to get updates leading up to the release date.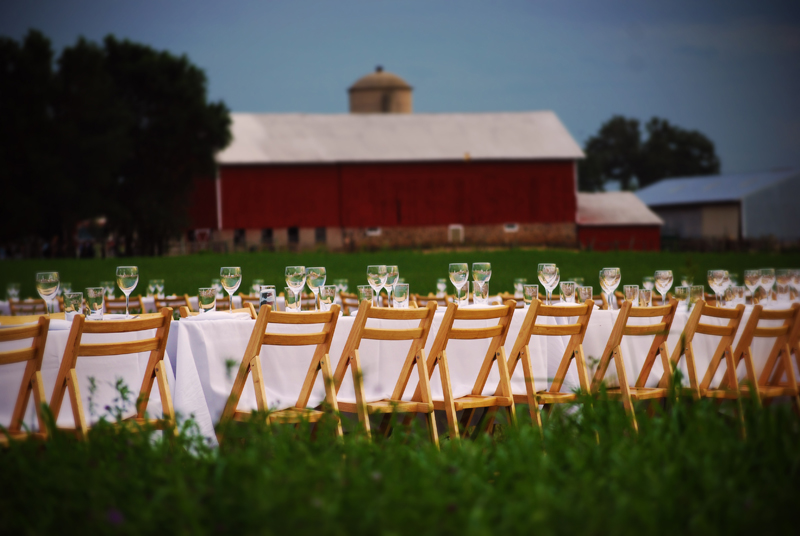 Outstanding in the Field is a roving culinary adventure that travels around the country setting their long table in fields, gardens, beaches, barns and vineyards. Their mission is to promote local food and agriculture and get people out to the farm to see where their food is coming from and meet the producers. Their long table has graced farms from Hawaii to Florida, and even has headed oversees to partner with the esteemed chefs at the famous Noma restaurant in Denmark. (Read about it in their blog.) And now they're coming back to Bucks County! Last years dinner at Blooming Glen Farm drew people from New York, New Jersey, Massachusetts, Virginia, Maryland, and Washington D.C. Join us in the field for a farm dinner experience not to be missed. Tickets available on the Outstanding in the Field website on March 20.