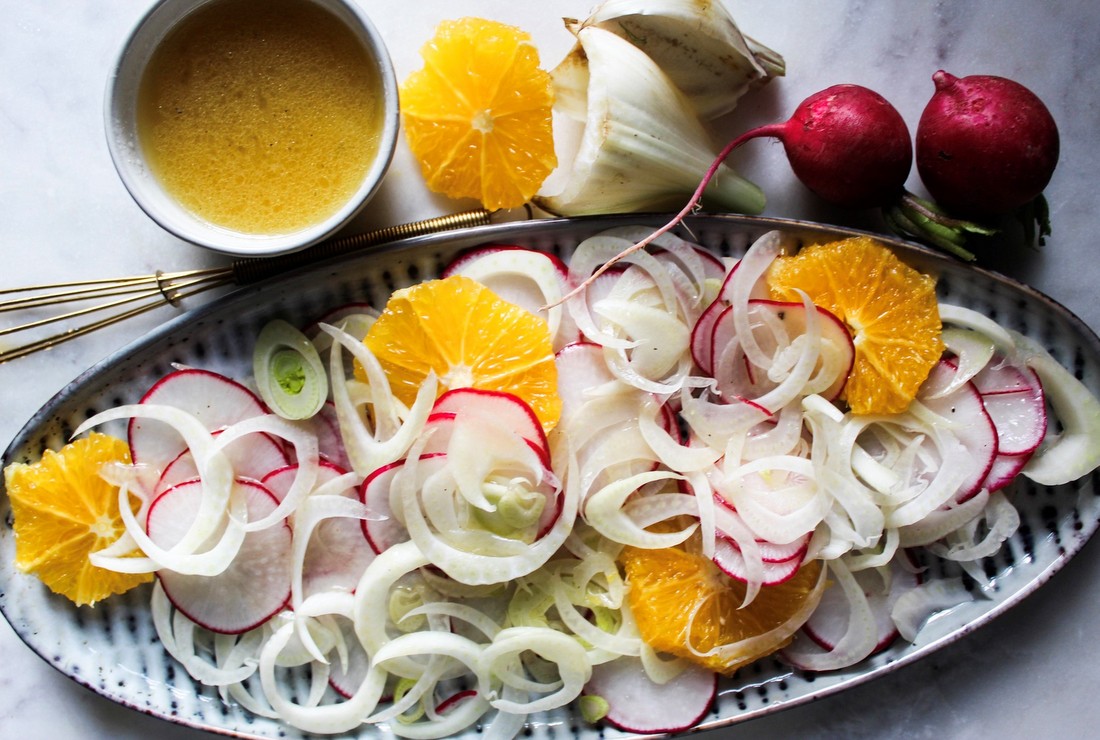 16 Sep

Fennel and Radish Salad with Citrus Vinaigrette

I'm always looking for new spins on salads and this one is so refreshing for fall! You can add some greens in too but I like it just how it is with lots of crunch:)

Ingredients
2 heads fennel
3-4 radishes
1 orange
Juice of 1 orange
1 clove garlic, minced
1/4 cup avocado oil(or olive oil)
1 Tbsp apple cider vinegar
Salt and pepper

Thinly slice fennel and radishes (I used a mandolin but you can also just slice them yourself). Peel and slice orange. Mix the rest of the ingredients in a bowl for dressing. Toss together salad with vinaigrette. Enjoy!

Recipe and Photos by Olivia Edgar. Olivia's passion for food and cooking finds focus on recipes using plant based, organic ingredients which make people feel their absolute best. She is a graduate of The Institute for Integrative Nutrition (IIN) and now meal preps for clients and small events. Olivia is newly married, and when she's not cooking and sharing her recipes and holistic approaches on her Instagram account, you can find her working on their fixer-upper in Telford.