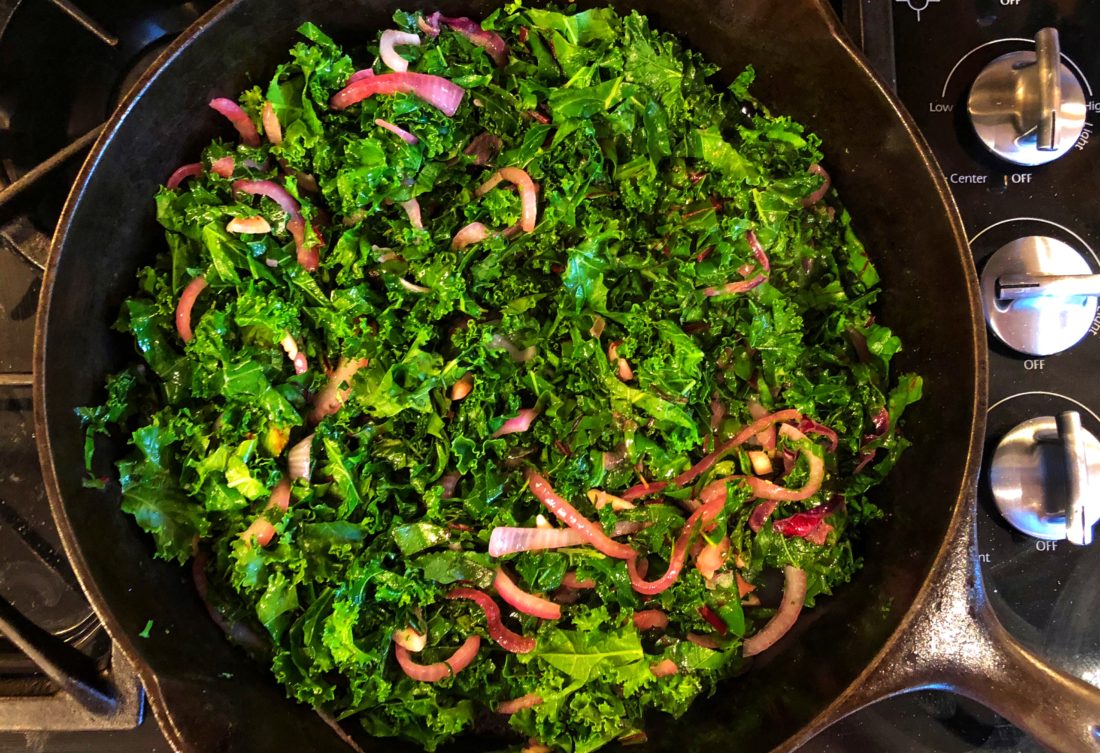 27 Jun

Beet Slaw & Simple Sautéed Greens

Note from Health Coach Stephanie Borzio: I served the beet slaw and simple sautéed greens with Grilled Country-Style Sausage from Hershberger Heritage Farm. The simple sautéed greens use the beet greens so that nothing goes to waste! I'm all about using every part of what the CSA gives us if I can!

Beet Slaw
3 medium beets
2 summer squash
2-3 green onions
4 Tbsp lime juice
2 Tbsp apple cider vinegar
1/3 cup olive oil
¼ tsp sea salt
1/8 tsp black pepper
½ tsp garlic powder

Peel beets and shred. Place in medium bowl. Cut summer squash in half and remove seeds. Shred squash and add to bowl with beets. Slice green onions and place in bowl with other vegetables.
Combine lime juice, apple cider vinegar, olive oil, salt, pepper, and garlic powder in small bowl. Whisk to combine. Pour over vegetables and let sit for at least 30 minutes before serving. Can serve as a side dish or over a bed of greens.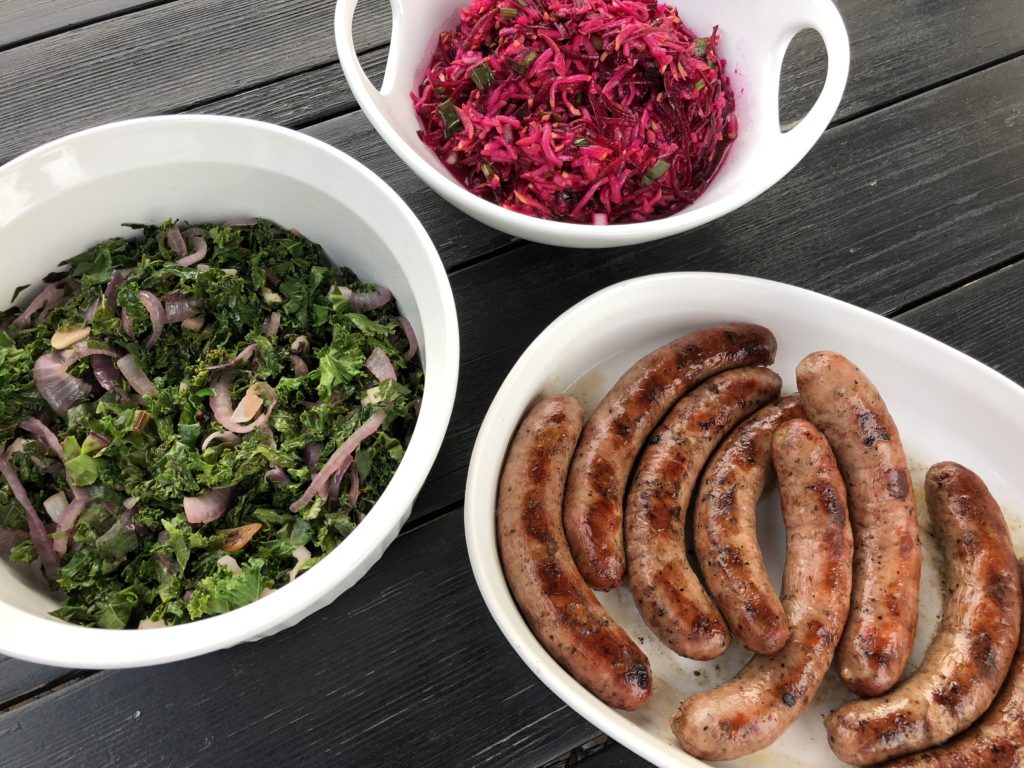 Simple Sautéed Greens
½ lb kale
1 bunch beet greens
5 cloves garlic
1 red onion
2-3 Tbsp avocado or olive oil
¼ tsp sea salt (or more to taste)
¼ tsp black pepper (or more to taste)
Clean kale and remove inner stem. Chop the leaves and place in a bowl. Clean the beet greens, chop, and add to the same bowl. Peel garlic, thinly slice, and set aside. Peel onion, thinly slice, and set aside. Add oil to frying pan and allow to heat up (medium heat). Add onions and garlic to pan. Sauté for 2 minutes and then add greens. Mix well while cooking so that all of the greens cook evenly. Cook approximately 7-10 minutes or when greens reach desired tenderness. Serve immediately.
Recipe and Photos by Stephanie Borzio. Stephanie Borzio is a mom of three active boys and is an autoimmune warrior. After battling her own health for several years, Stephanie found healing through food and lifestyle changes, including joining Blooming Glen Farm CSA of which she is a long time member. She is a Board Certified Integrative Nutrition Health Coach who is passionate about sharing healthy living tips and real food recipes. Instagram & Facebook: Tru You Essentials; Website: www.truyouessentials.com